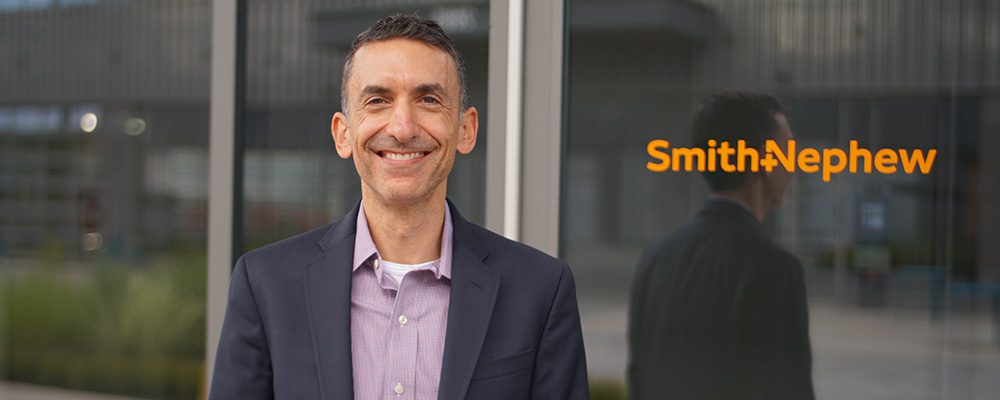 From the Blog
The road to better health outcomes begins with improved access to cutting-edge medical technologies. So it is perhaps fitting that Smith+Nephew, a global medical technology company, is expanding its workforce at a Pittsburgh-based R&D hub that has grown out of a startup originally named after the region's colored-coded road belts.
UK-based Smith+Nephew acquired Blue Belt Technologies, named after the innermost circle in Pittsburgh's road system, in 2016. Founded as an outgrowth of Carnegie Mellon University's Robotics Institute, Blue Belt was home to one of the industry's deepest knowledge banks of clinical, robotics-assisted orthopedic surgery.
In the six years since the acquisition, Smith+Nephew has more than tripled the hub's headcount from 60 to 200-plus employees. A recent ribbon-cutting in Pittsburgh's Strip District officially opened the company's new $20 million R&D facility, just blocks away from Blue Belt's more humble original home.
Paul Seltman, Smith+Nephew's senior vice president, global public policy & government affairs, credits the company's growth in part to the thriving robotics and life sciences ecosystem that the Pittsburgh region has cultivated. And not only does the new facility represent investment in the region's economy, it also enhances the value of the local healthcare system, Seltman notes. Smith+Nephew's CORI Surgical System provides highly sophisticated surgical navigation with the potential to transform orthopedic surgeries.
Such solutions help increase cost efficiency for both healthcare providers and patients, he adds.
Learn More