Pittsburgh Culture: Cultivate Your Voice
There's a philosophy that says work keeps us alive, but arts are why we stay alive. From the globally recognized Andy Warhol Museum to the August Wilson African American Cultural Center to classic Americana art at the Westmoreland Museum of American Art, the Pittsburgh culture and arts scene illustrates the stories of creative expression across a spectrum of shared experiences.
You can find a multitude of cultural institutions and experiences in the Western Pennsylvania area from art galleries and museums in Downtown Pittsburgh and the nearby Oakland neighborhood to the Pittsburgh Zoo and Aquarium in Highland Park. Read on to learn more about Pittsburgh's many galleries, museums, performance venues, and more.
"Have a belief in yourself that is bigger than anyone's disbelief."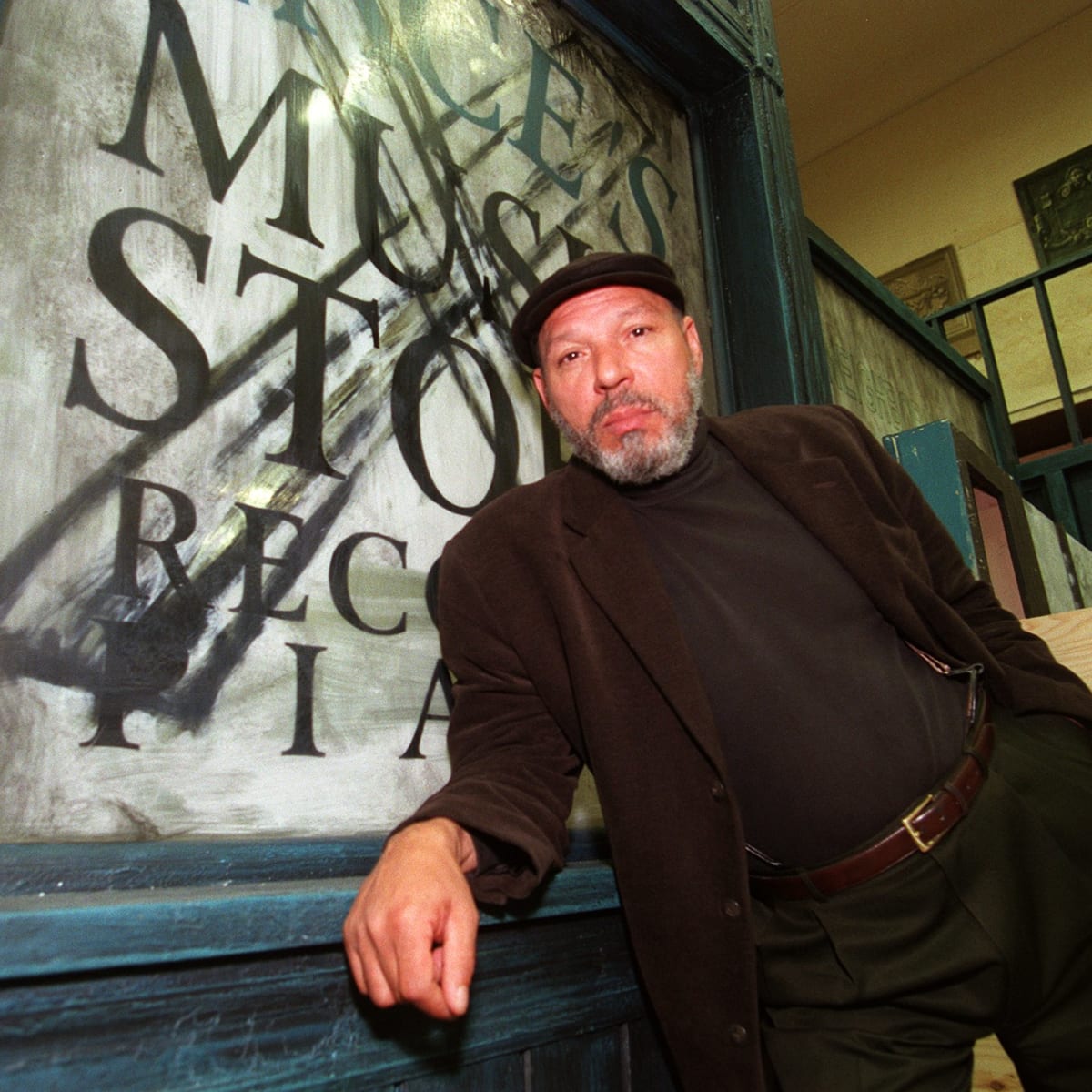 Pittsburgh Arts & Culture at a Glance
$1 billion
Annually in Cultural District economic impact
19
Public libraries gifted by Andrew Carnegie, a Pittsburgh philanthropist
1,500
Performances annually in Cultural District
#1 city
Nationally in direct spending on the arts
32
World-class museums
3
Pro sports teams: Steelers, Penguins, Pirates
"Don't think about making art, just get it done. Let everyone else decide if it's good or bad, whether they love it or hate it. While they are deciding, make even more art."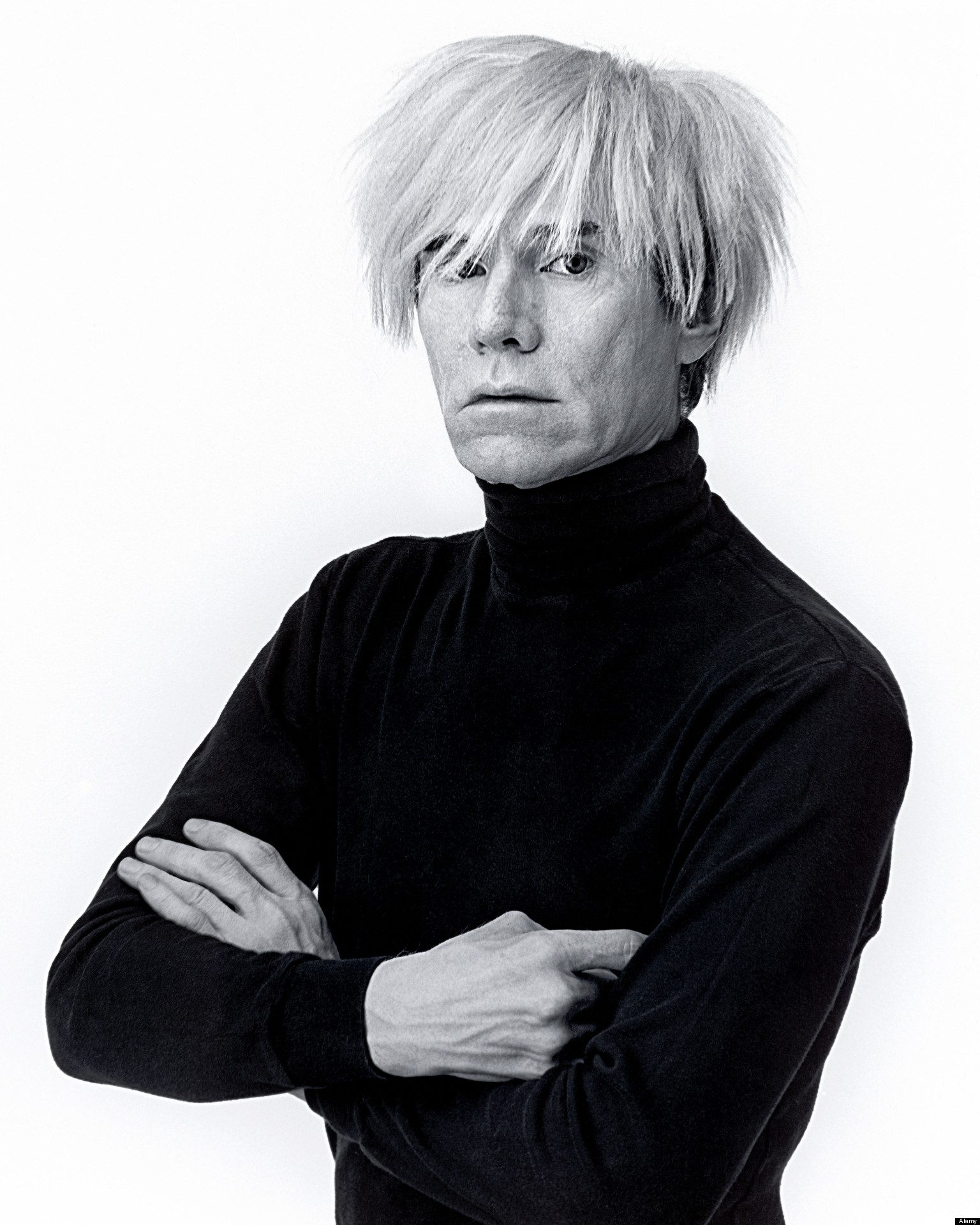 Museums
Art lives here in venues as varied as traditional, stately museums built by steel magnate and philanthropist Andrew Carnegie, including the Carnegie Art Museum in the heart of Pittsburgh's Oakland neighborhood – home to expansive art collections and the central location of the Carnegie International – the longest-running North American exhibition of international art – an event that brings art lovers, worldwide, to Pittsburgh for this event which happens every three or four years.
Visit the Andy Warhol Museum – the largest museum in North America dedicated to a single artist. Indulge your passion for contemporary art at the Mattress Factory Museum or check out the Frick Art Museum, which displays work collected by Helen Clay Frick.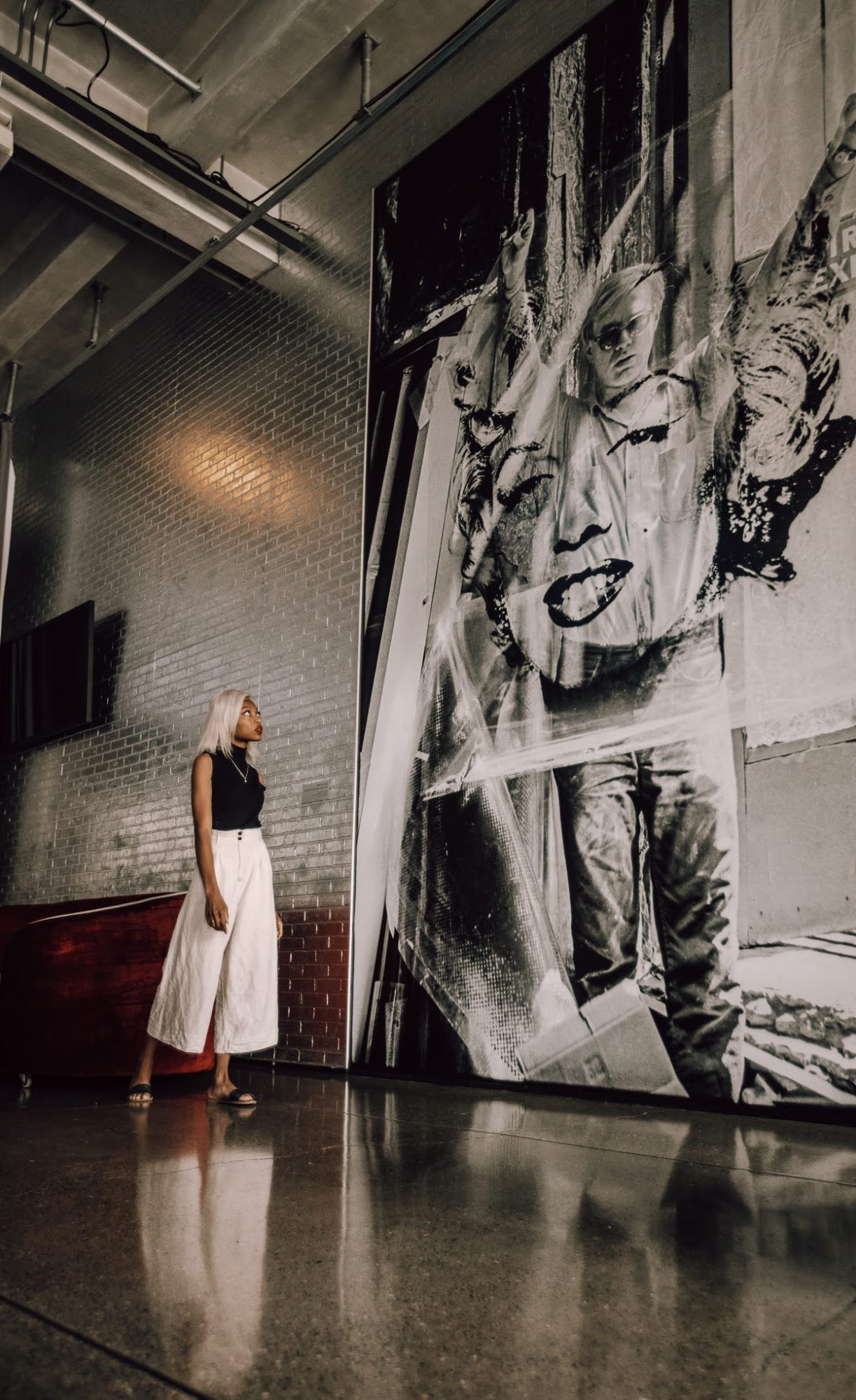 THE Andy Warhol Museum
One of four Carnegie Museums of Art in Pittsburgh, The Andy Warhol Museum – often called "The Warhol" – is dedicated to the work of the Pittsburgh native known as the "king of pop art."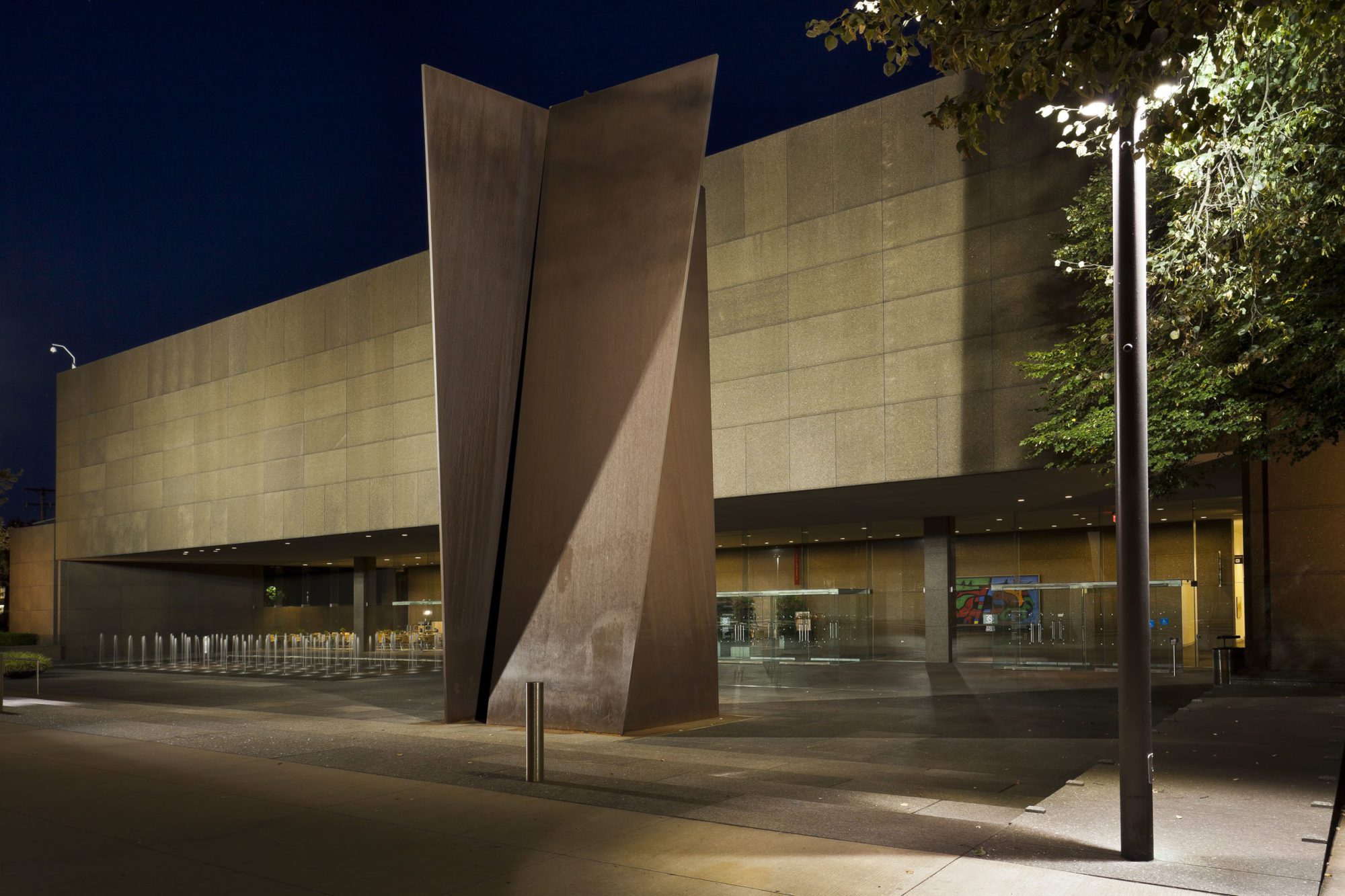 Carnegie Muesum of Natural History
Ranked among the five natural history museums in the country, 20 exhibit halls including Dinosaurs in Their Time, where visitors stand in awe gazing upon the colossal size of the dinosaurs that once roamed the Earth.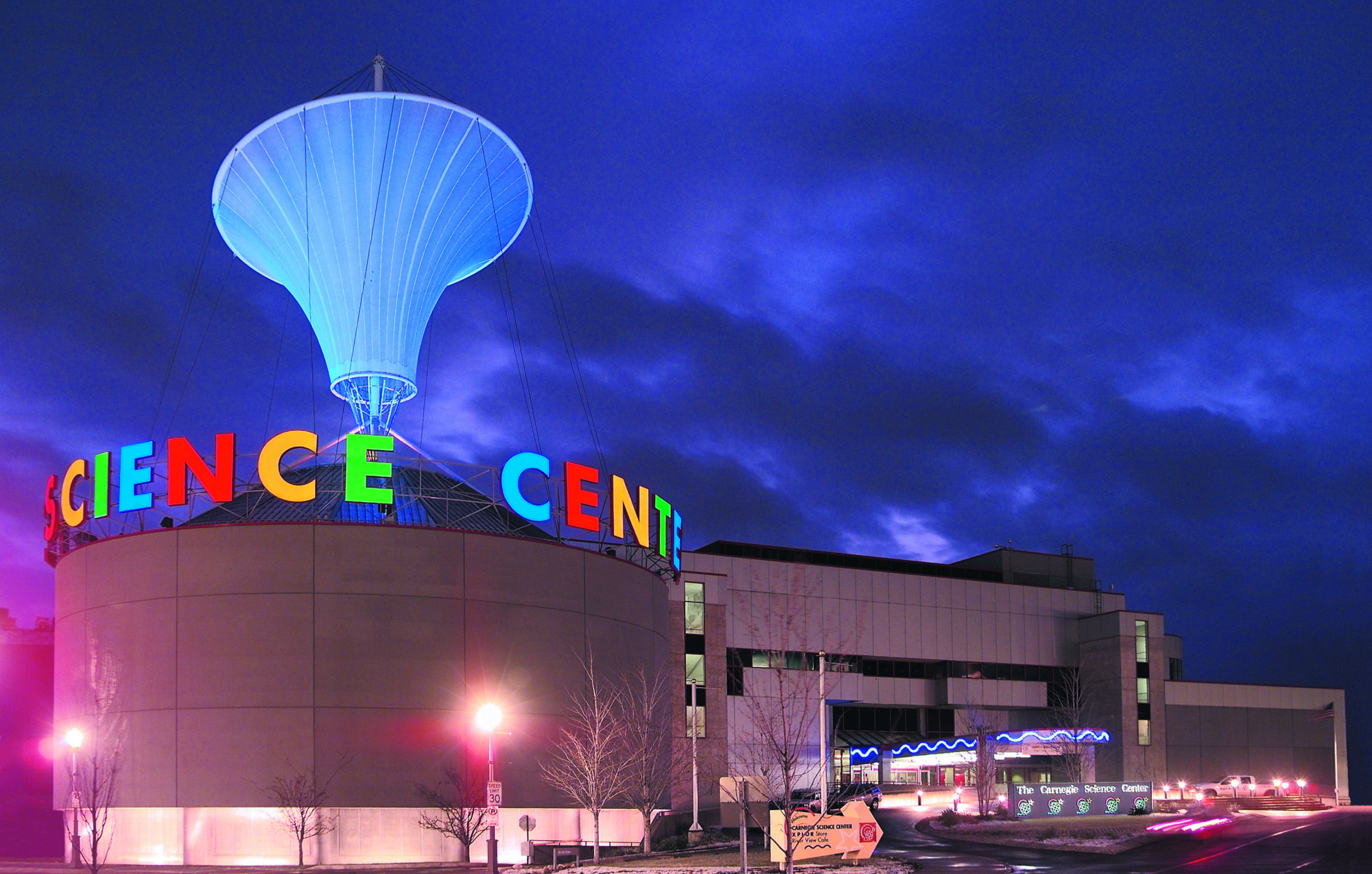 Carnegie Science Center
Featured exhibits include the USS Requin submarine exhibit, the giant cinema, the Miniature Railroad & Village, SportsWorks, the planetarium, and more rotating exhibits.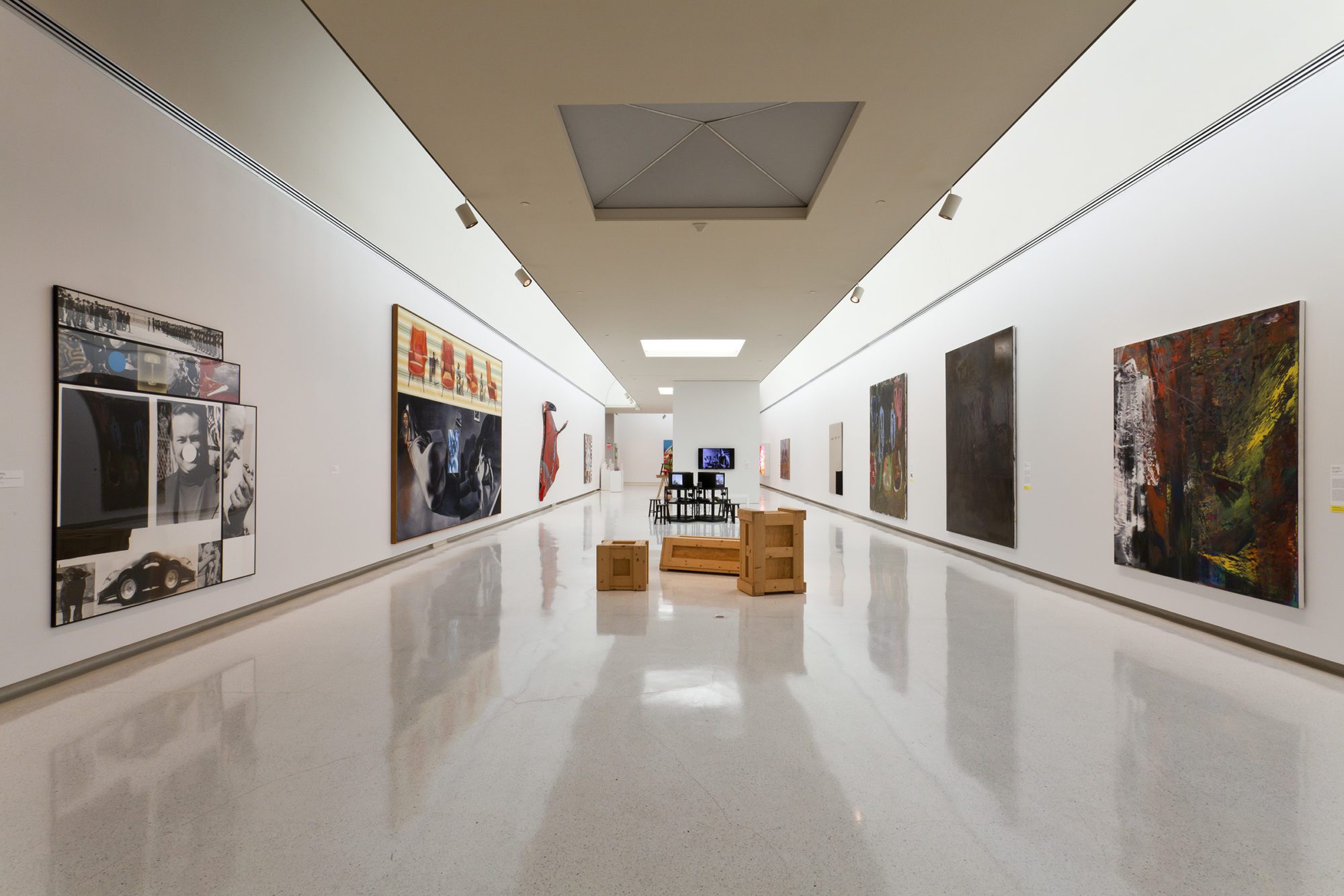 Carnegie Museum of Art
Showcases fine art, architecture, sculpture, and photography with more than 35,000 objects; it has been the place to experience some of the world's greatest art for generations.
"Trust your passion, identify your dreams, and find the courage to share them with others, no matter how many times they call you a fool."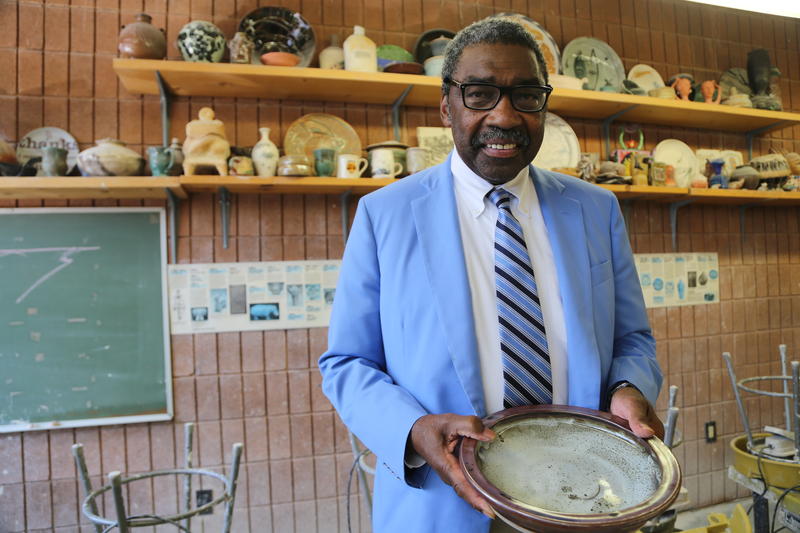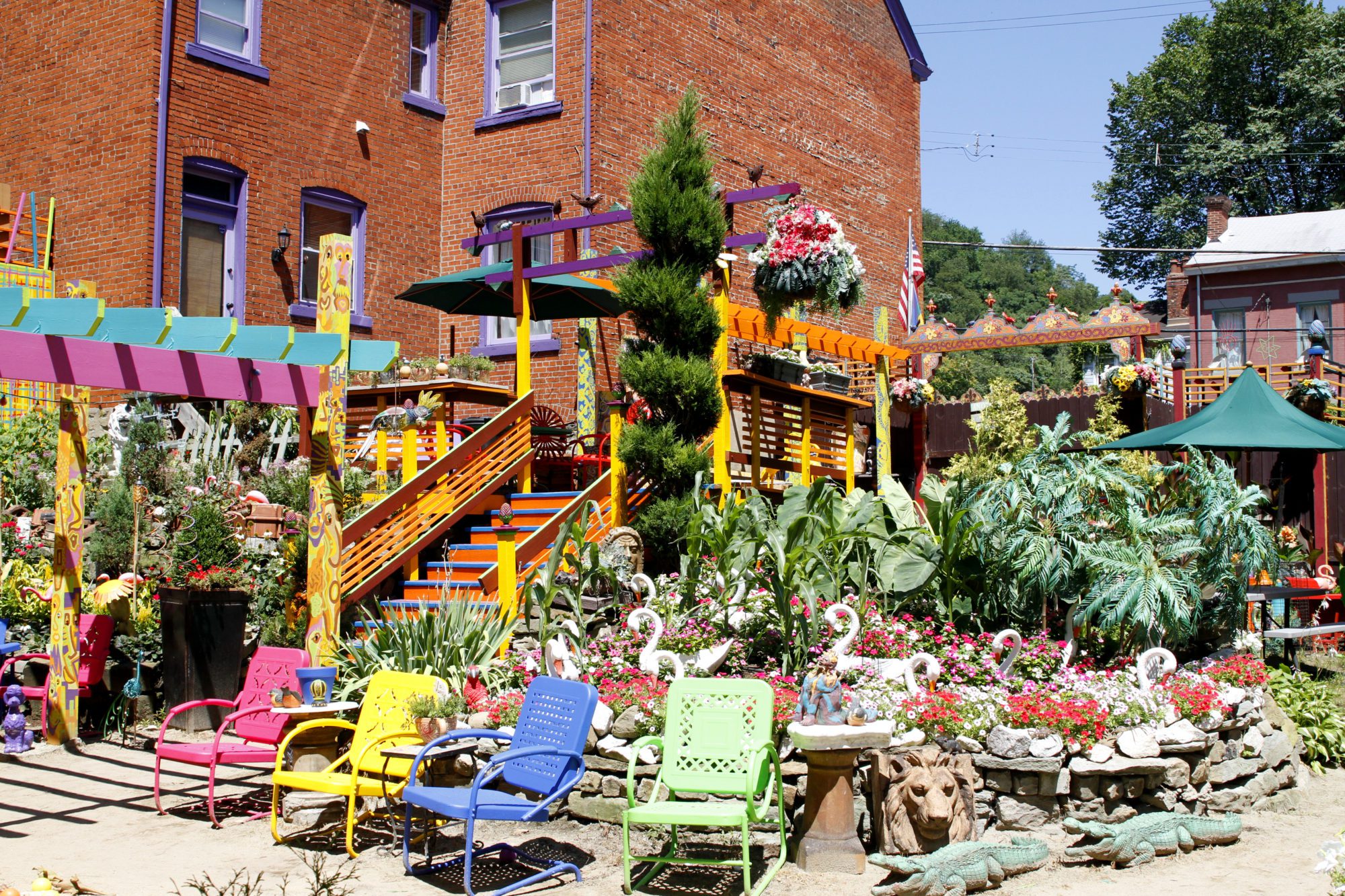 RandyLand
This outdoor art studio is widely regarded as one of America's most colorful public art landmarks.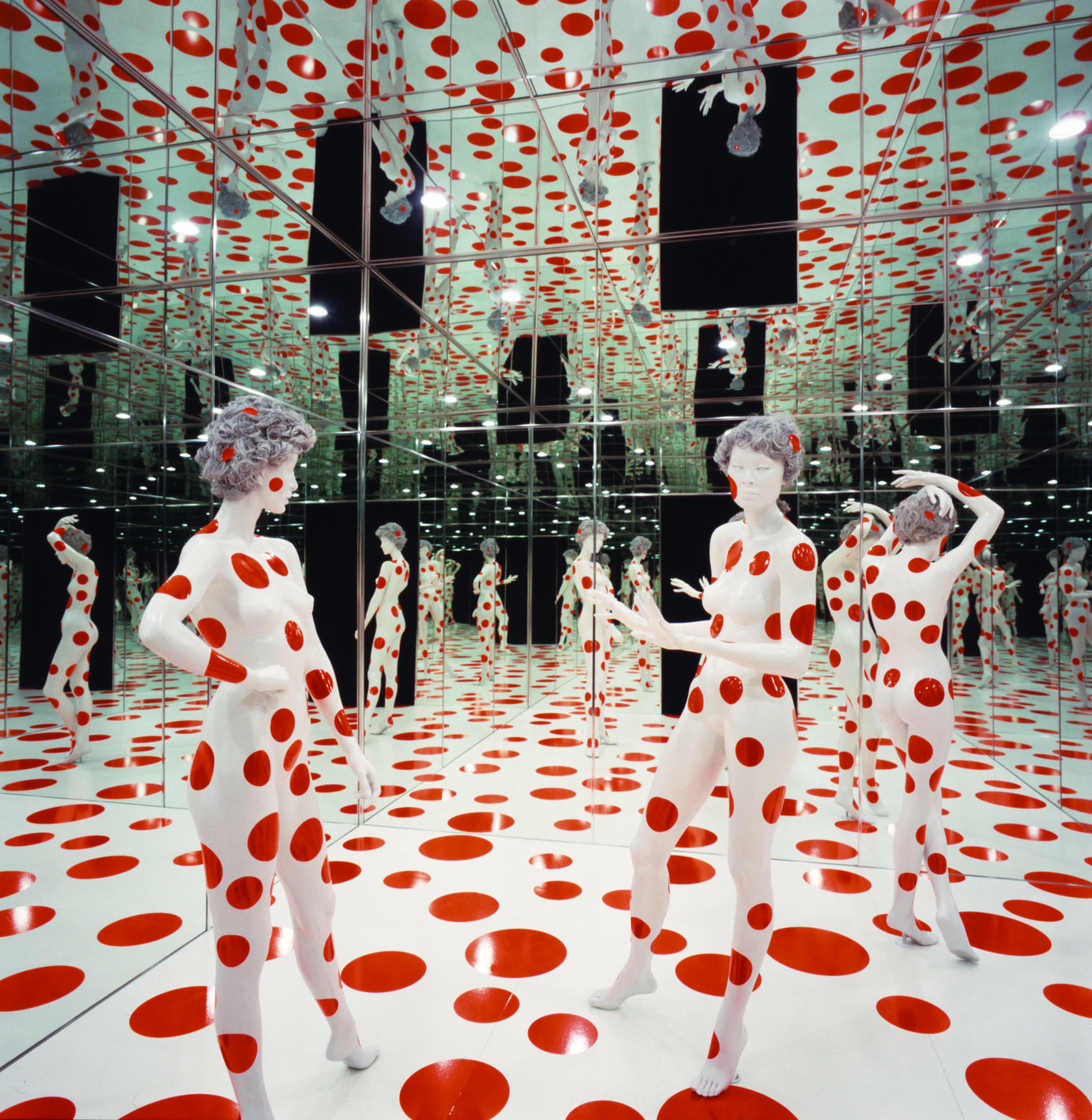 Mattress Factory Museum
Dedicated to contemporary art installations, located in three historic buildings, exhibits change often.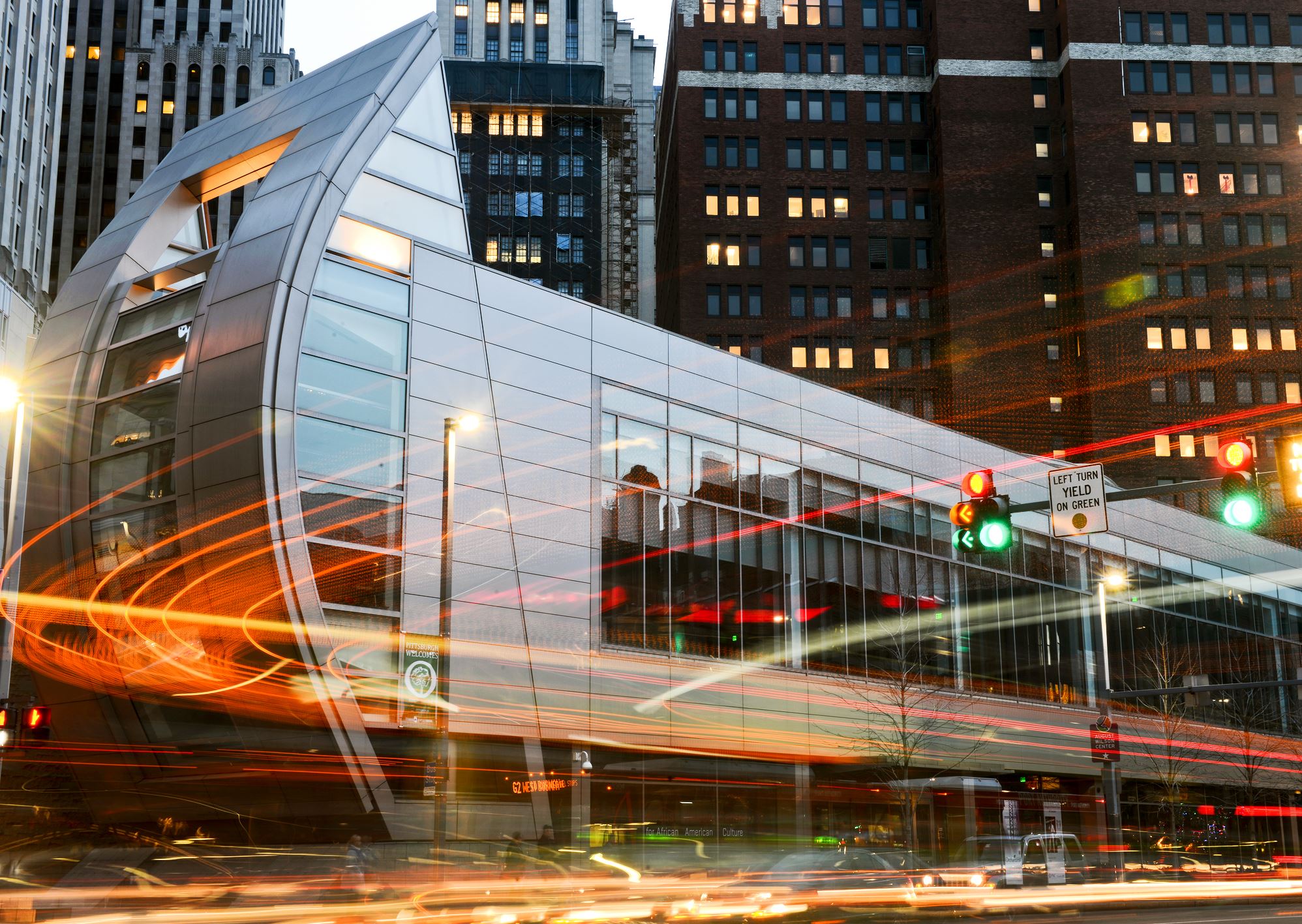 August Wilson African American Cultural Center
"Dedicated to the celebration of the African American journey", the August Wilson African American Cultural Center is a nonprofit museum that offers gallery exhibits showcasing the work of talented artists and students. It was established over 20 years ago to honor the work of Tony Award and Pulitzer Prize-winning playwright, August Wilson.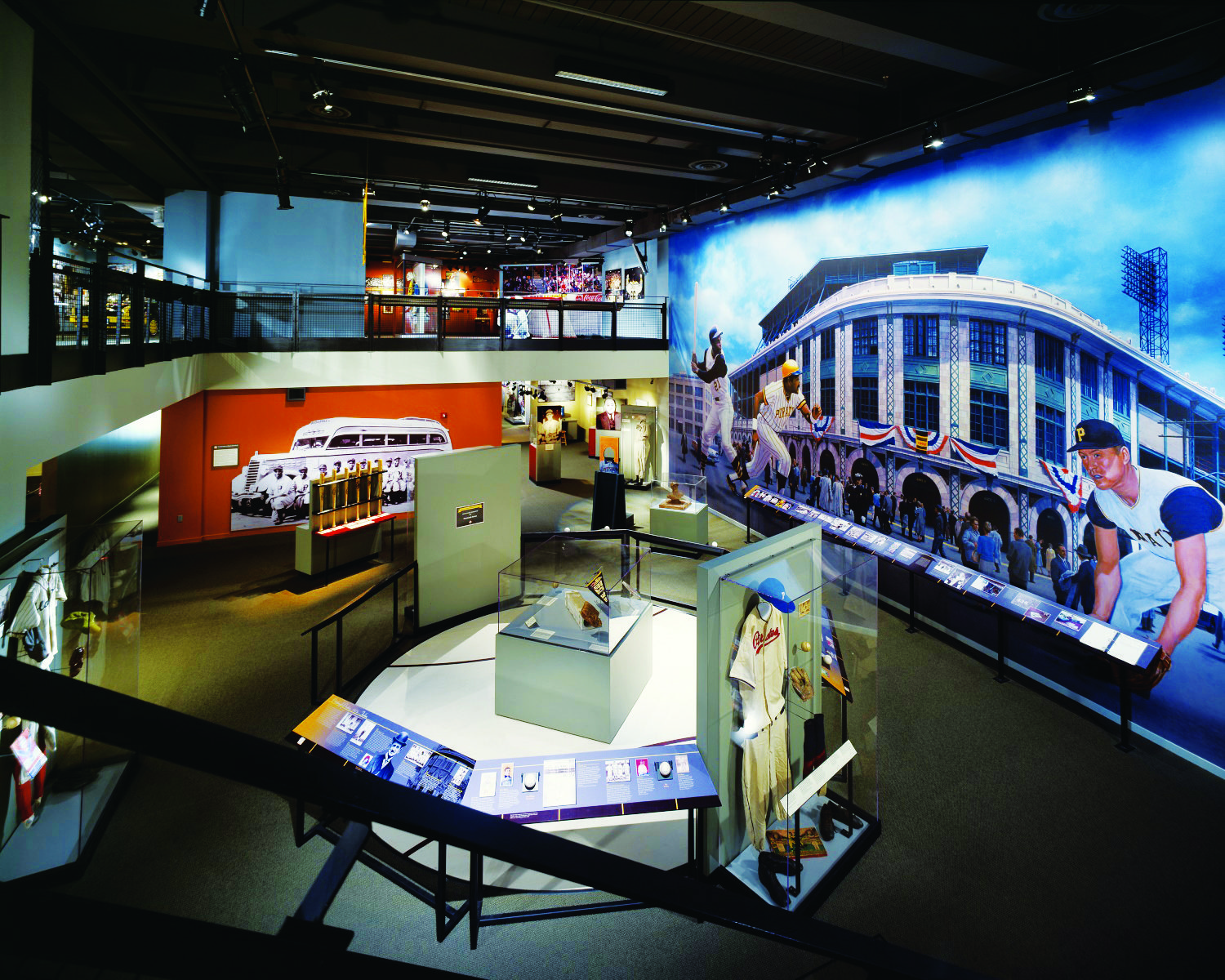 Senator John Heinz History CEnter
Visit Pennsylvania's largest history museum in the Strip District. The Heinz History Center, an affiliate of the Smithsonian Institution, chronicles the past 250 years of Pittsburgh's history.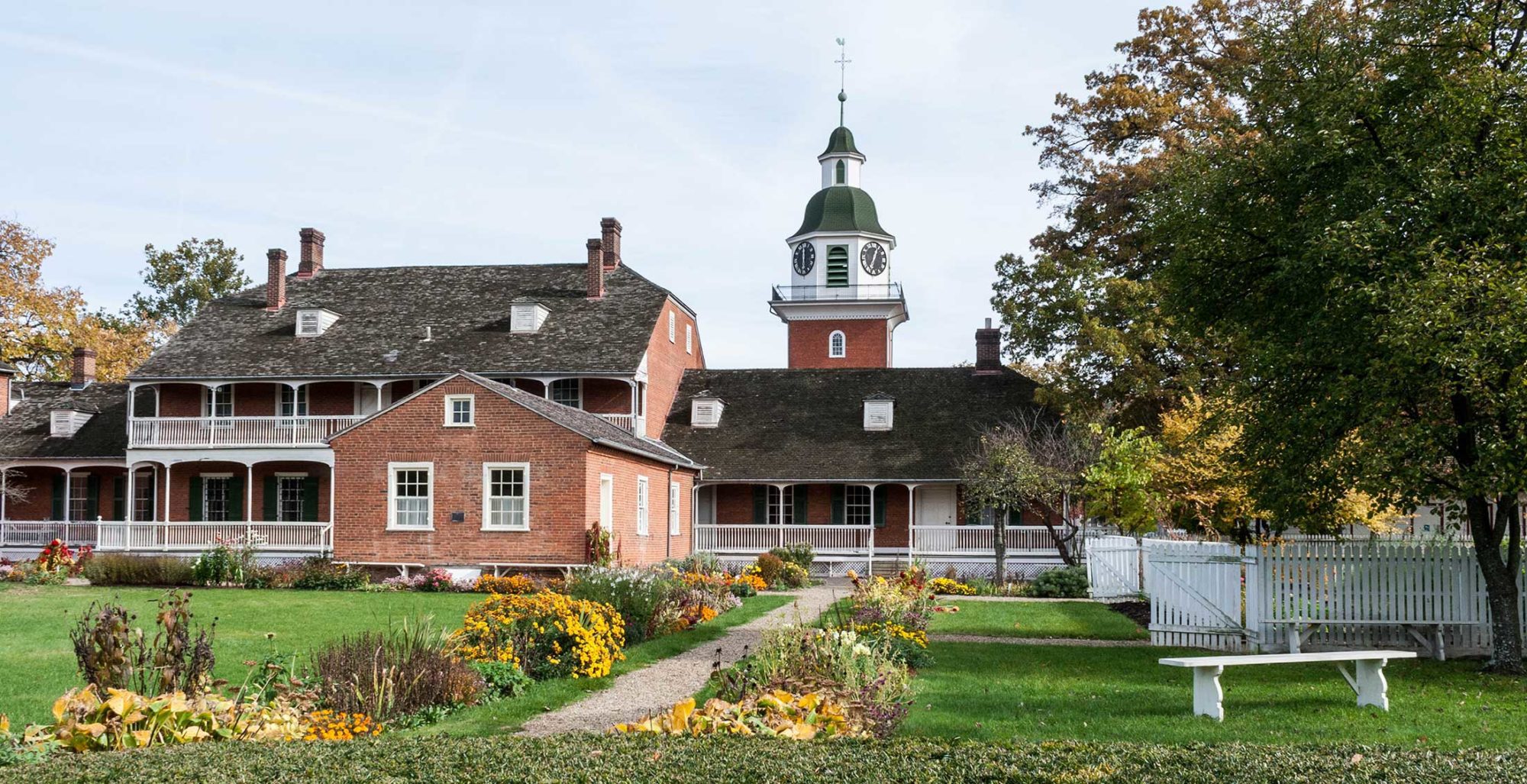 Old Economy VIllage
Step back in time with a visit to this five-acre 1824 settlement of The Harmonists – a religious sect – that's been preserved and designated as a National Historic Landmark District.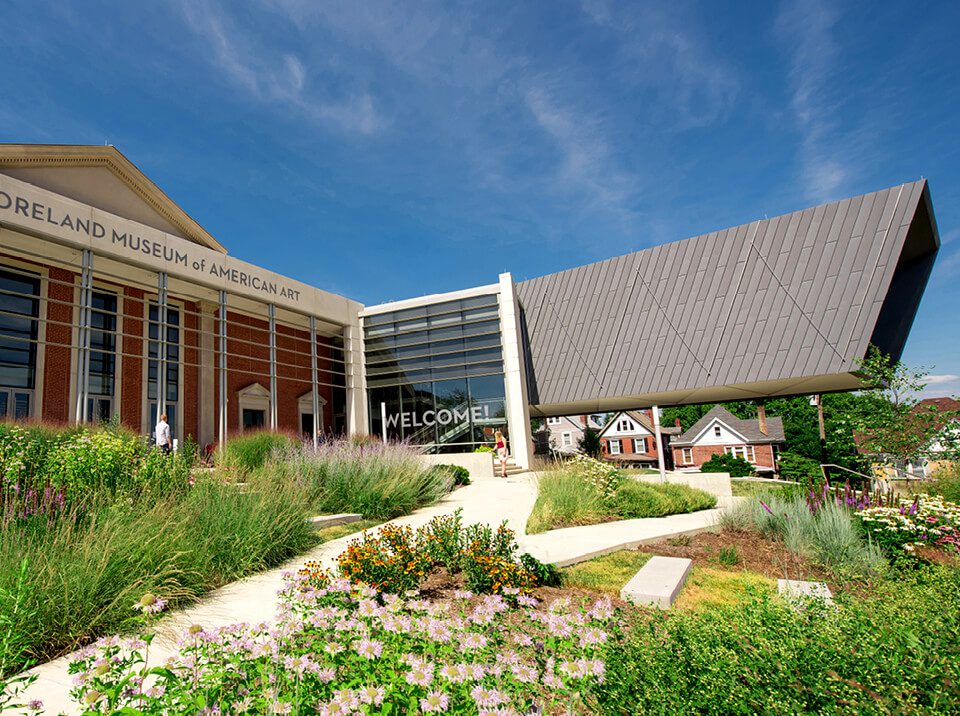 Westmoreland Museum of American Art
A regional museum with a national presence, the Westmoreland Museum of Art serves up Americana art for all visitors of all ages.
Art Crawls & Galleries
Spend a night discovering the 'Burgh during events like the Unblurred Penn Avenue art crawl — where you can experience a mix of photography, dance, painting, sculpture, music, and spoken word performances. Or check out the quarterly Gallery Crawl in Downtown's Cultural District overlooking the Allegheny River, which includes premieres of multimedia artists, live music, theater, dance performances, film screenings and hands-on activities.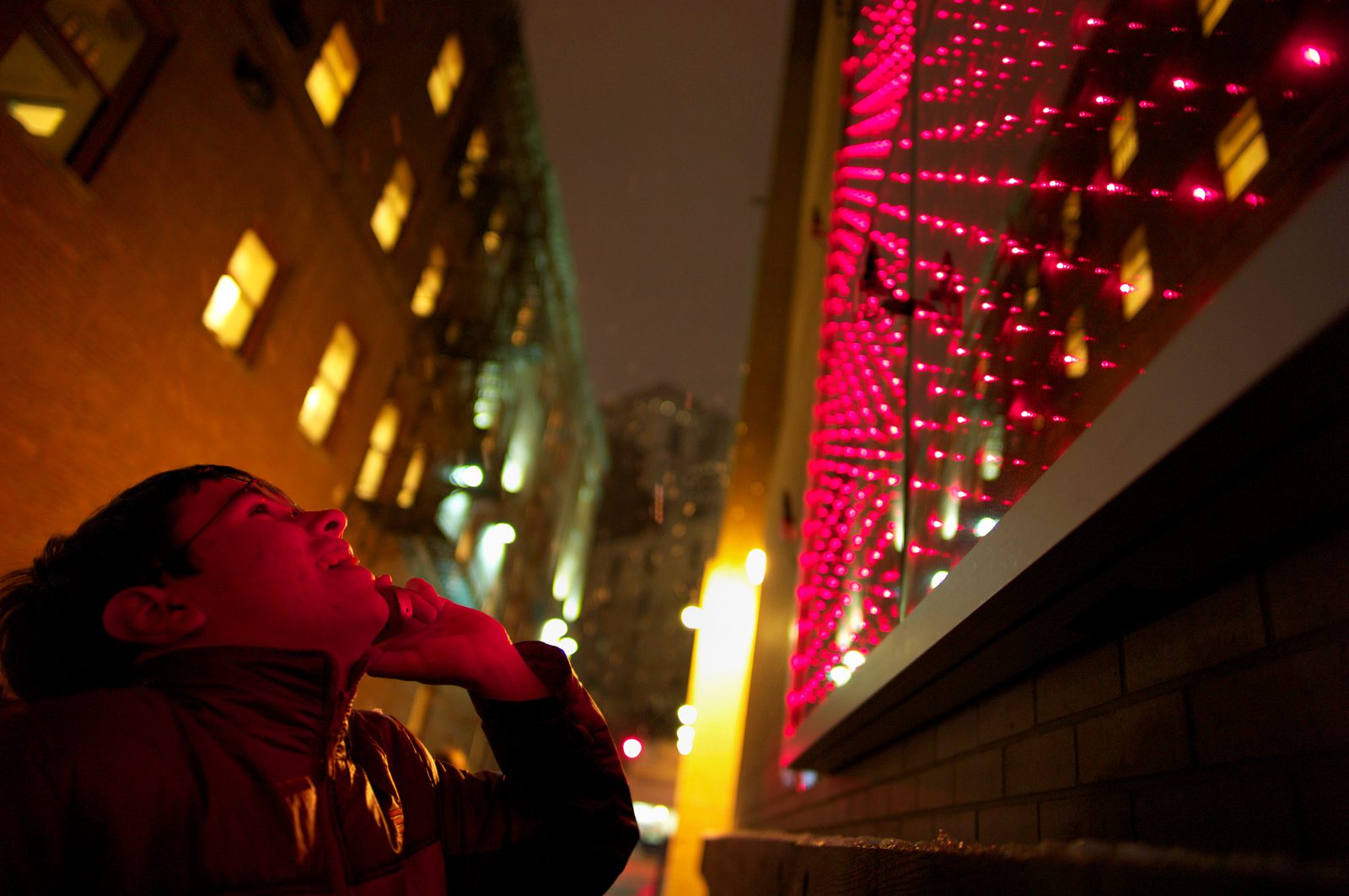 Gallery Crawl in the Cultural District (Downtown)
Free, quarterly, multi-venue showcase of diverse artistic offerings
Dozens of galleries, stages, storefronts and unique public spaces host premieres of multimedia artists, regional visual art exhibitions, live music, theater and dance performances, film screenings, hands-on activities, and special crawls after dark.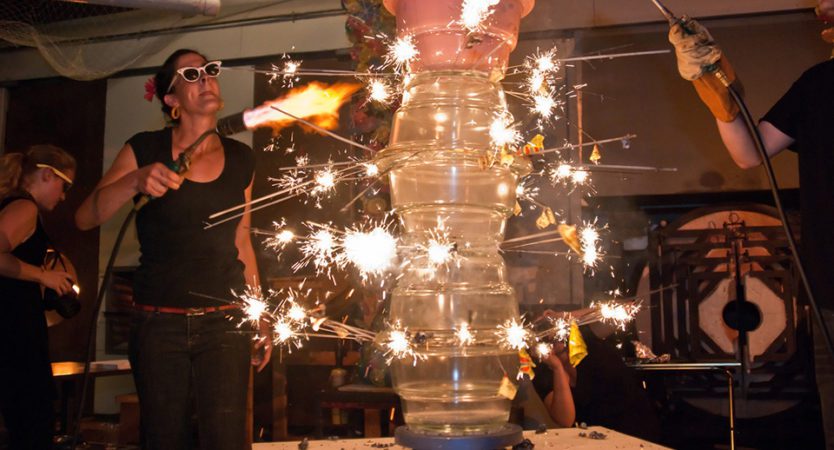 UnBlurred Penn Ave Art Crawl (Bloomfield/Garfield)
Free, monthly art and entertainment crawl
Mix of photography, dance, painting, sculpture, music, and spoken word performances
Night Market in the summer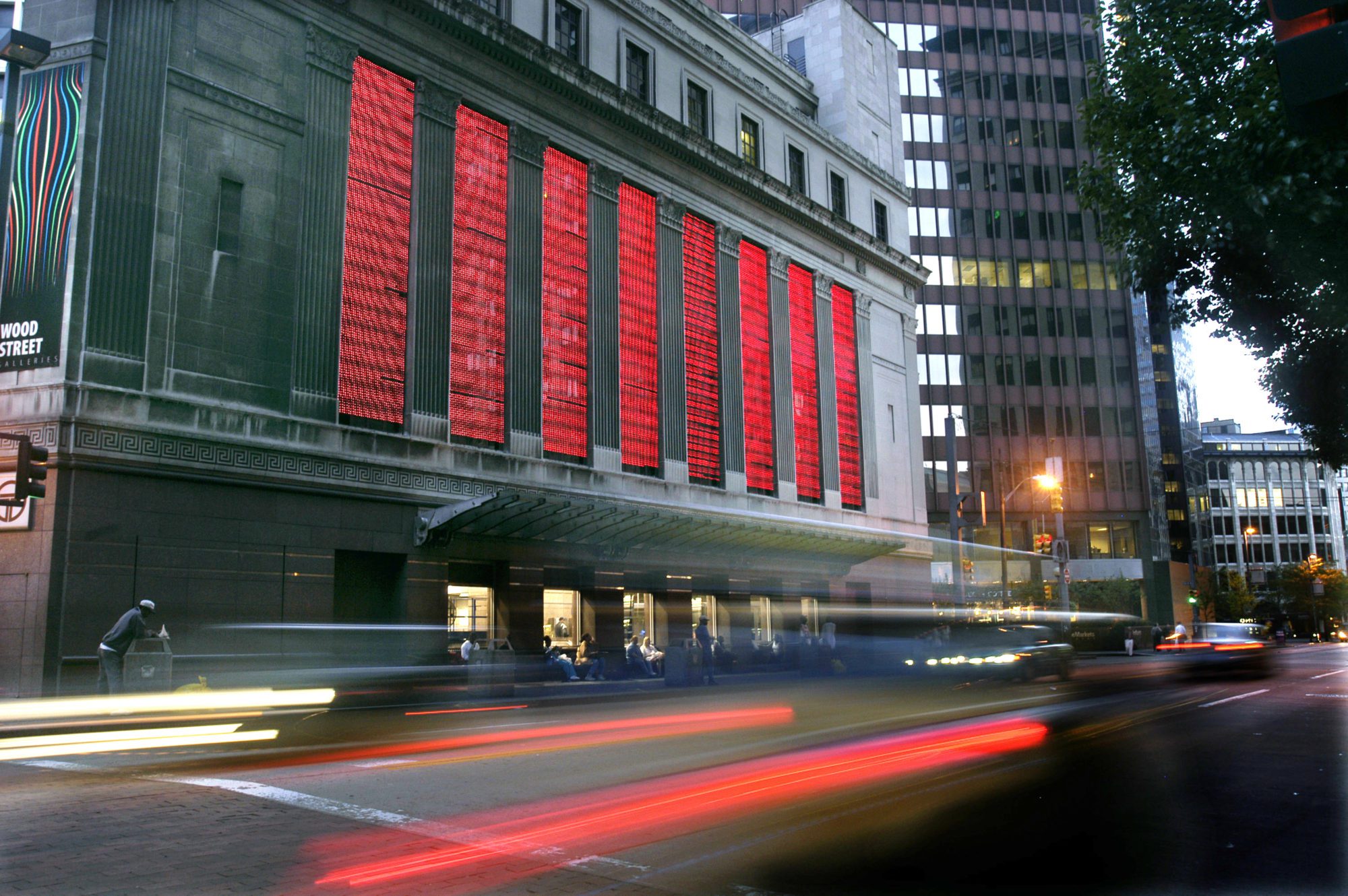 Galleries
Wood Street Galleries
SPACE
Silver Eye Center for Photography
Future Tenant
BoxHeart Gallery
Theater
Broadway & Musical Theater, Opera, Ballet, Dance, Poetry, Film, Comedy, and more!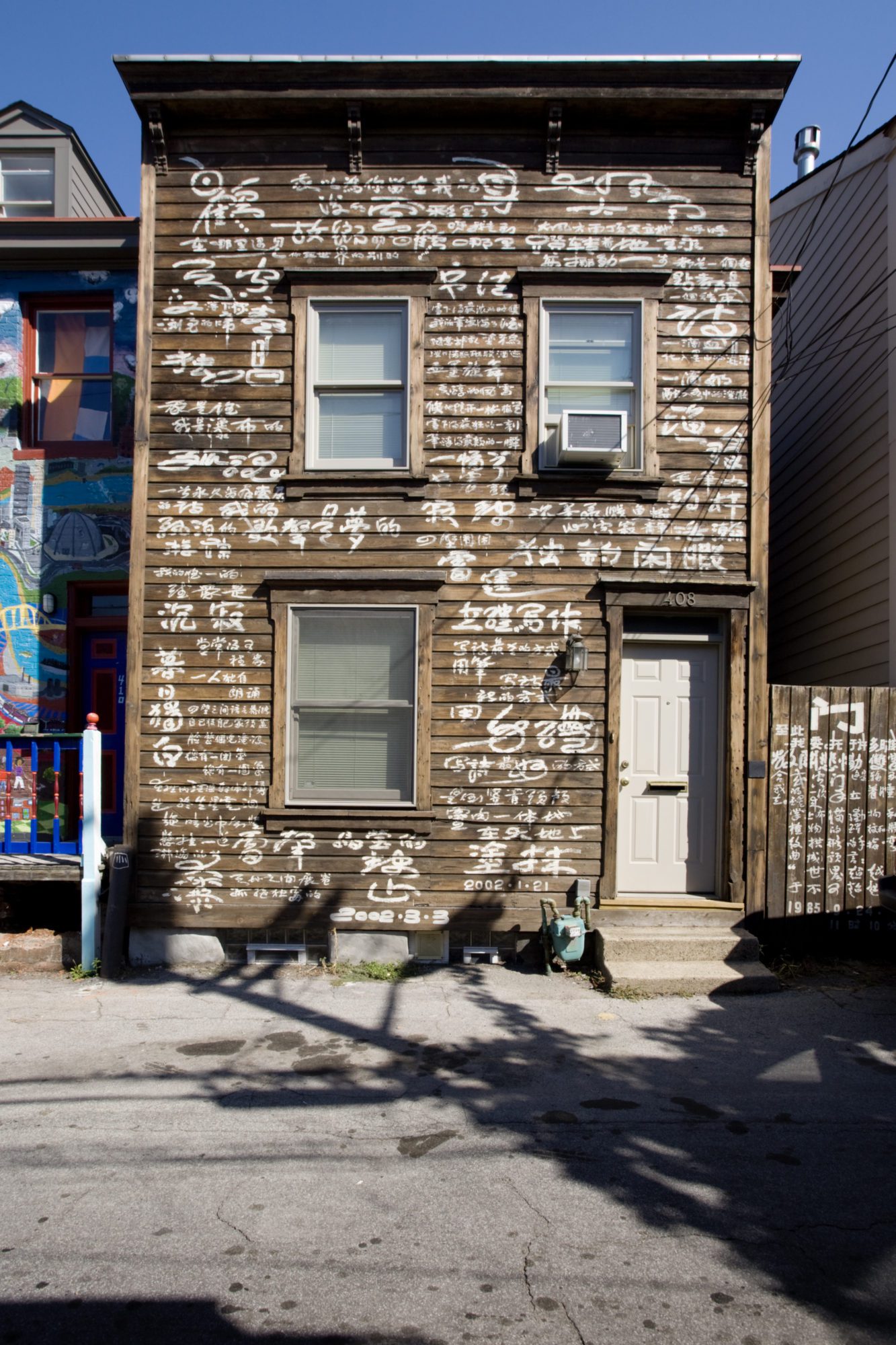 City of Asylum offers a broad range of literary programs, and perhaps most importantly, it offers sanctuary to writers from around the world who have been targeted and threatened for raising their voices.

The Kelly Strayhorn Theater is named after 20th-century entertainment legends Gene Kelly and Billy Strayhorn, both natives of Pittsburgh. KST celebrates bold and innovative artistry, diversity in voice, thought and expression. It upholds a firm commitment to inclusion.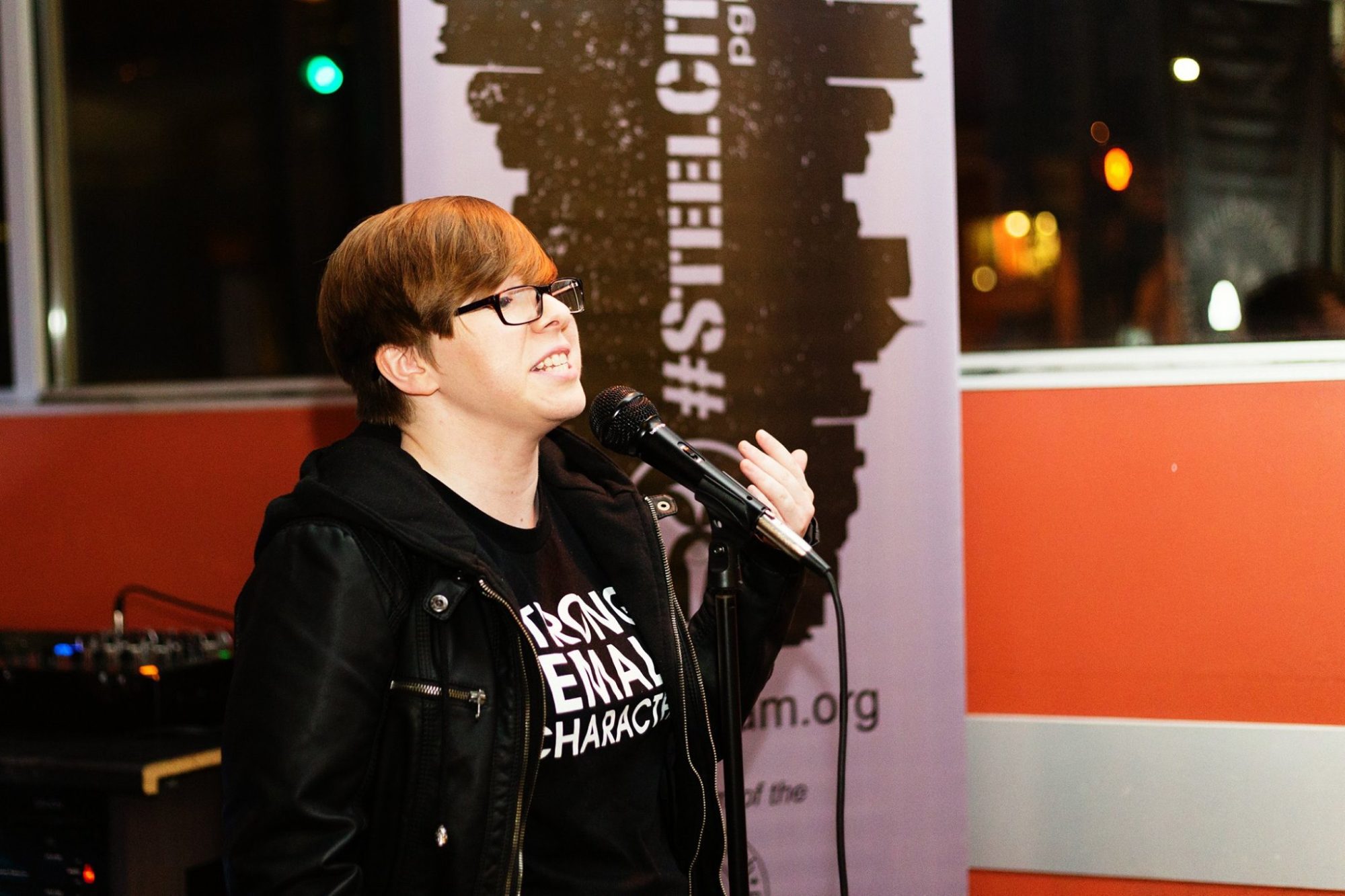 If you like to write poetry and you're competitive by nature, you might have the chops for the Steel City Poetry Slam. Or if you need a little liquid encouragement to share your verse, check out Poetry & Pints.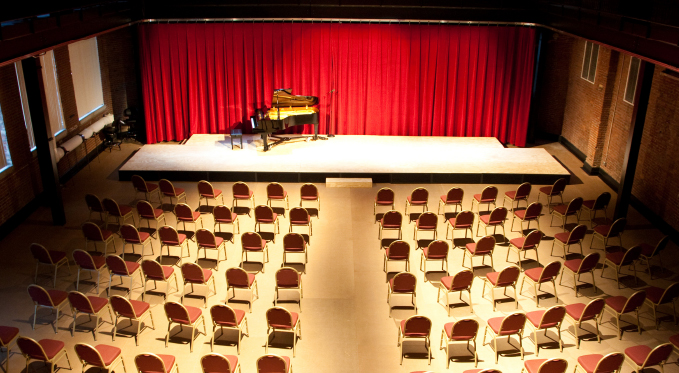 Looking for more theater opportunities? The Pittsburgh Opera performs several classic and contemporary operas through the season, from Mozart's "The Magic Flute" to the modern "Denis & Katya". If you're a fan of dance, the Pittsburgh Ballet Theatre performs a variety of ballets each year, including the holiday favorite, "The Nutcracker".
Lowest ticket price point for Hamilton in 2019/2020: New York City vs. Pittsburgh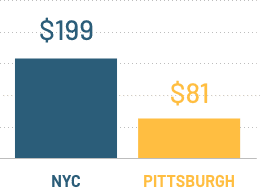 Live Music
Your new favorite band just might be one of the 400 performing across more than 35 indoor and outdoor stages at the Deutschtown Music Festival. Or, if cheap beer and nontraditional music are more your style, check out the Live Bluegrass Jam at the Park House on the North Side.
How do you like to kick up your heels? Early birds can still shake it at the In Bed by Ten dance party, and uber-traditionalists can explore their roots at the Tuesday Night International Folk Dance of Pittsburgh.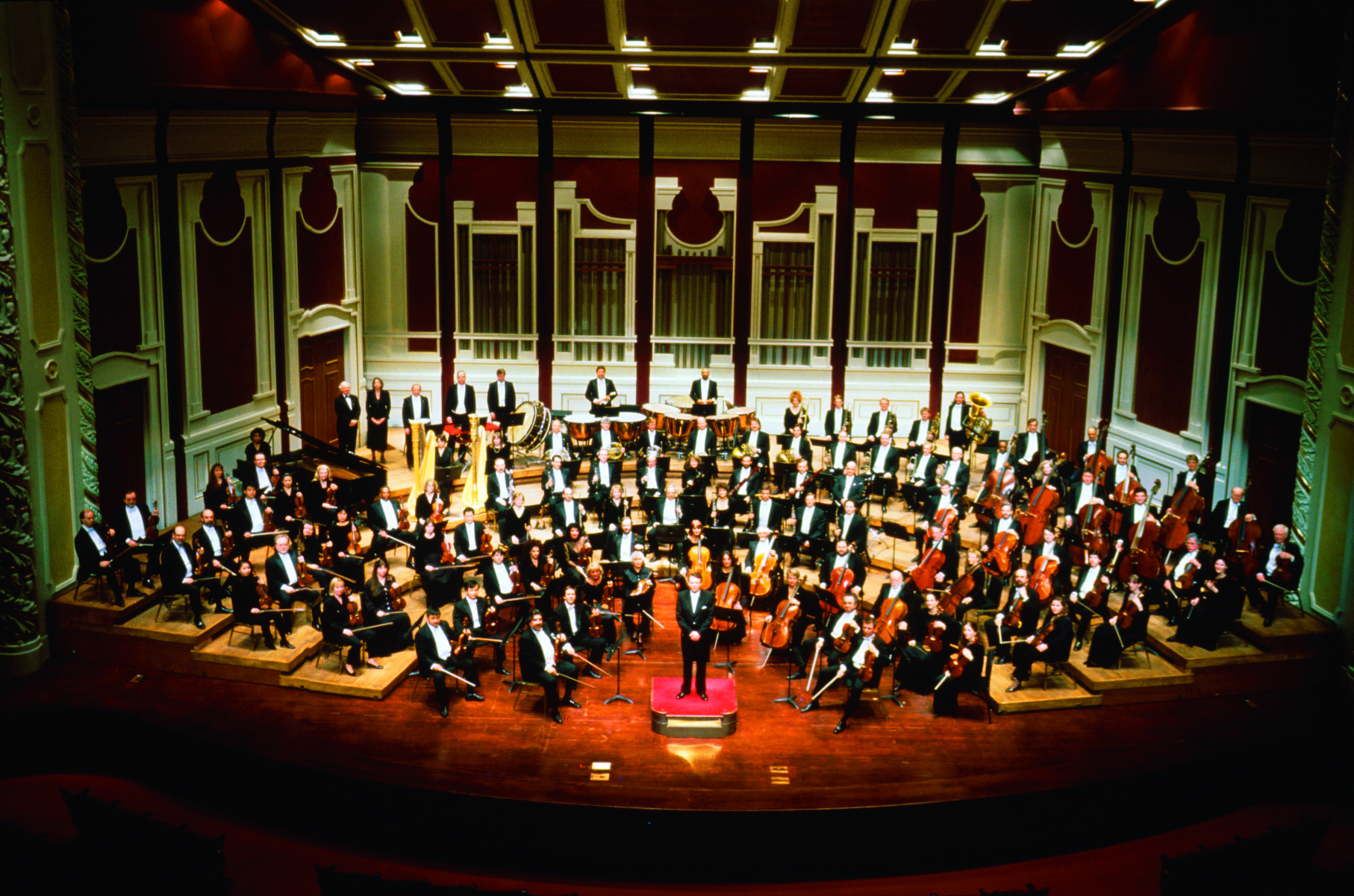 Pittsburgh Symphony orchestra
The Grammy Award-Winning (and nominated in 2015, 2016, 2018, 2019, 2020) PSO fills the grand Heinz Hall, its downtown home, with a diverse season of music every year.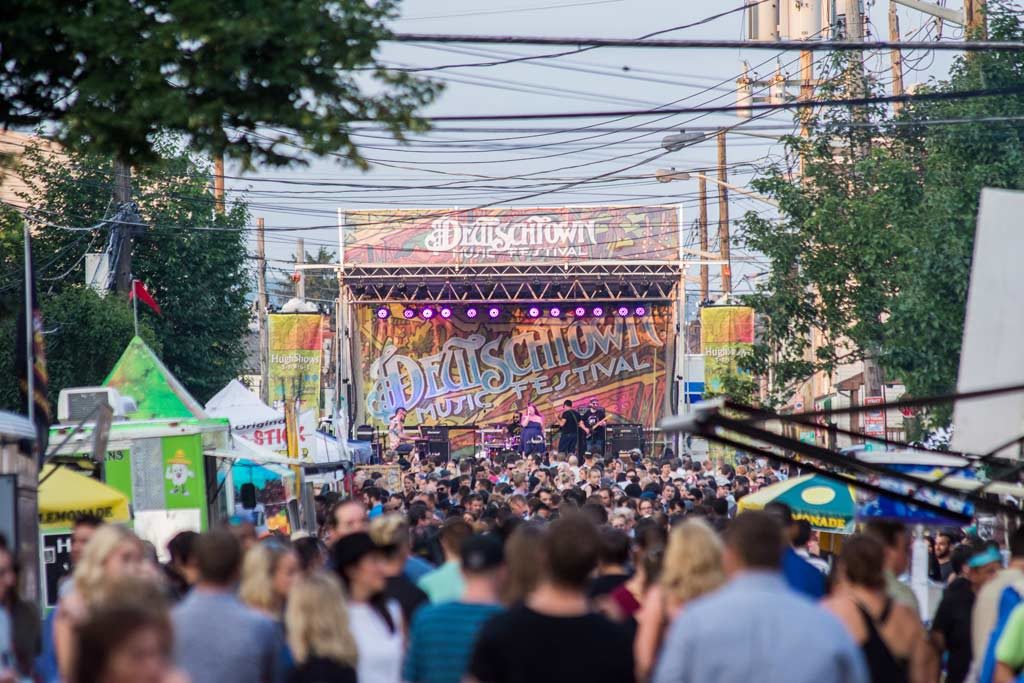 Deutschtown Music Festival
Award-winning, free, three-day music and arts festival featuring over 400 bands and over 35 indoor/outdoor stages.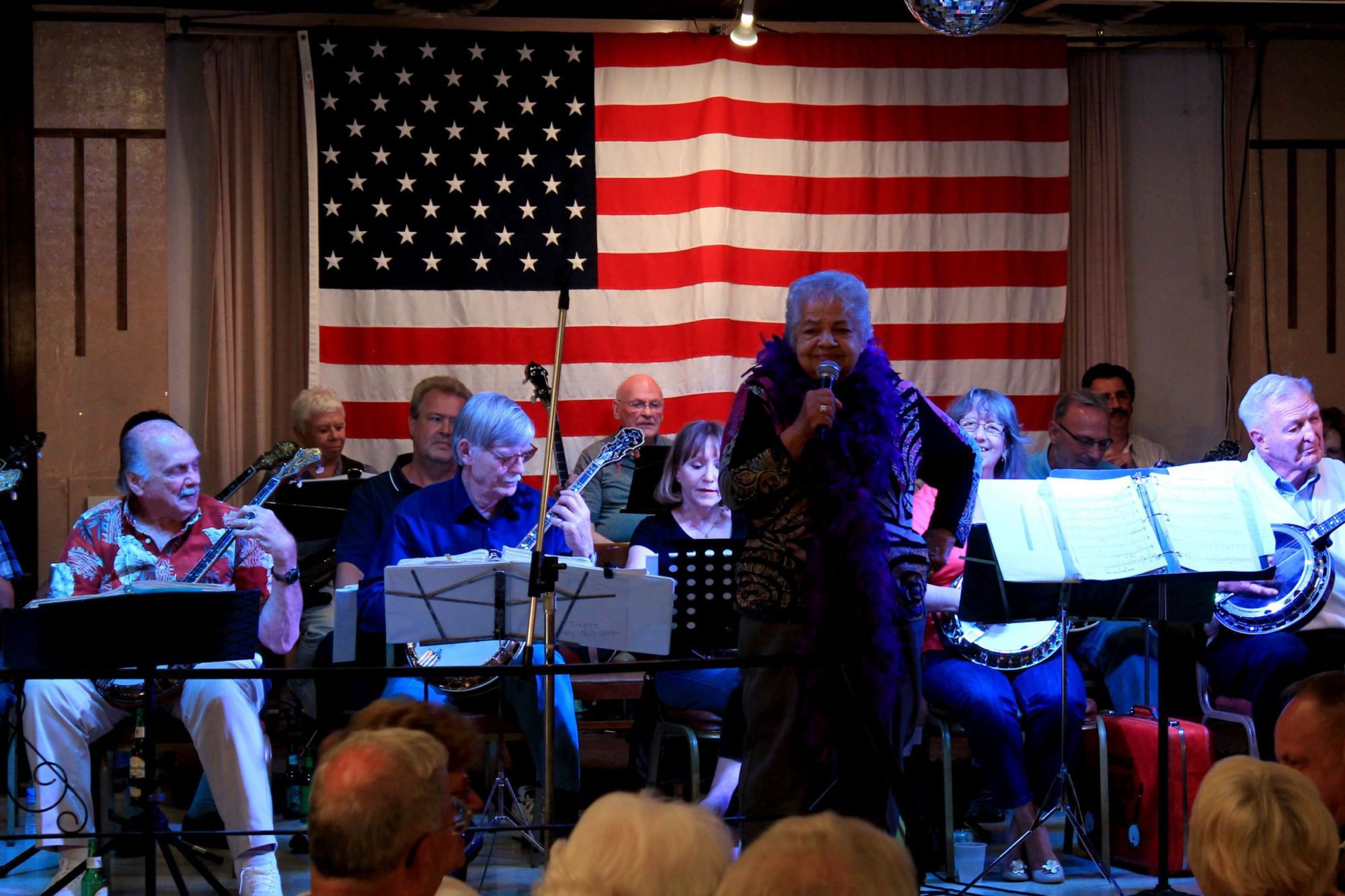 Banjo Night (Elks Lodge) & BlueGrass Night (Park house)
Non-traditional, multi-generational scene. Free attendance and cheap beer every Wednesday night.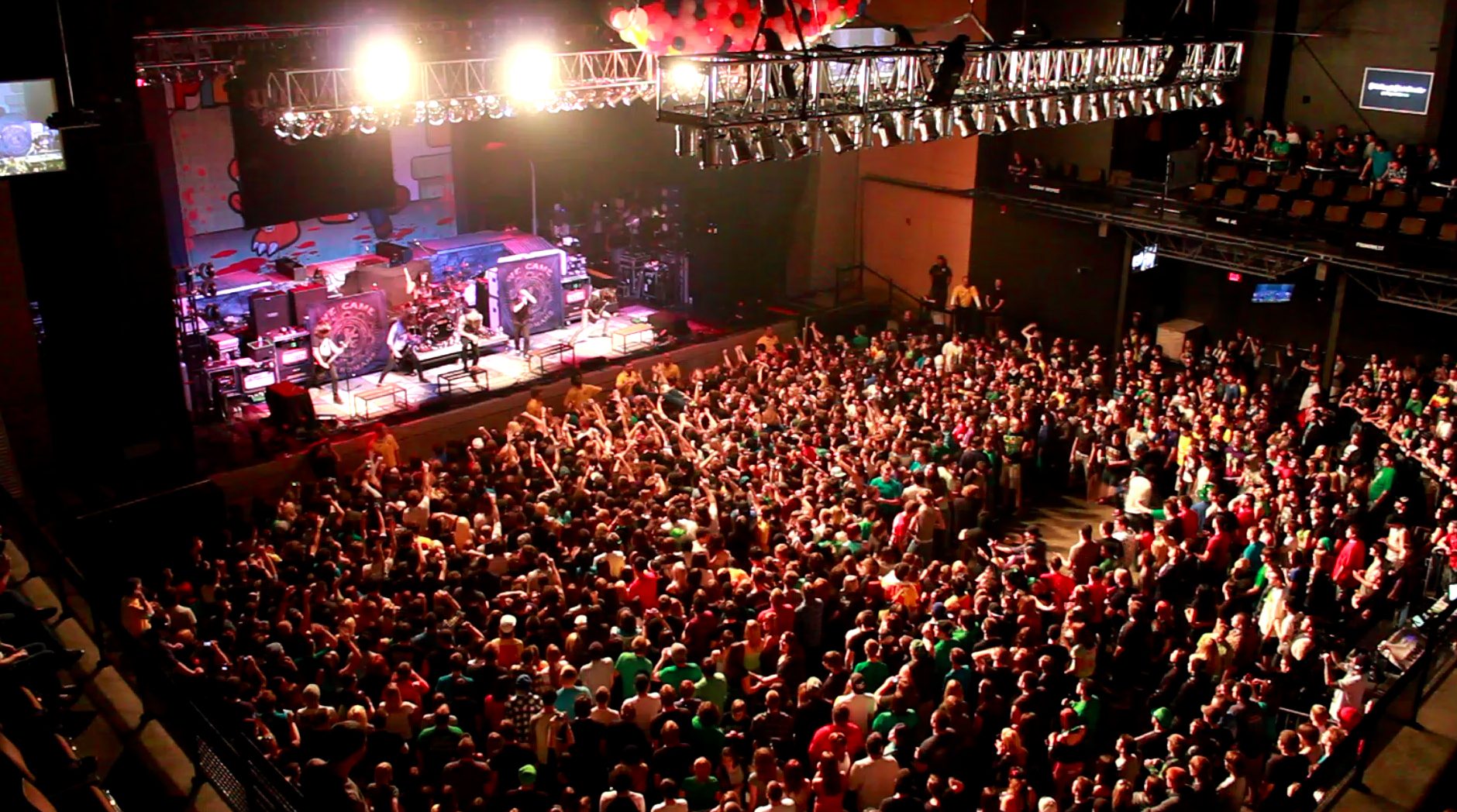 Stage AE
Indoor/outdoor concert venue that features everything from rock to metal to rap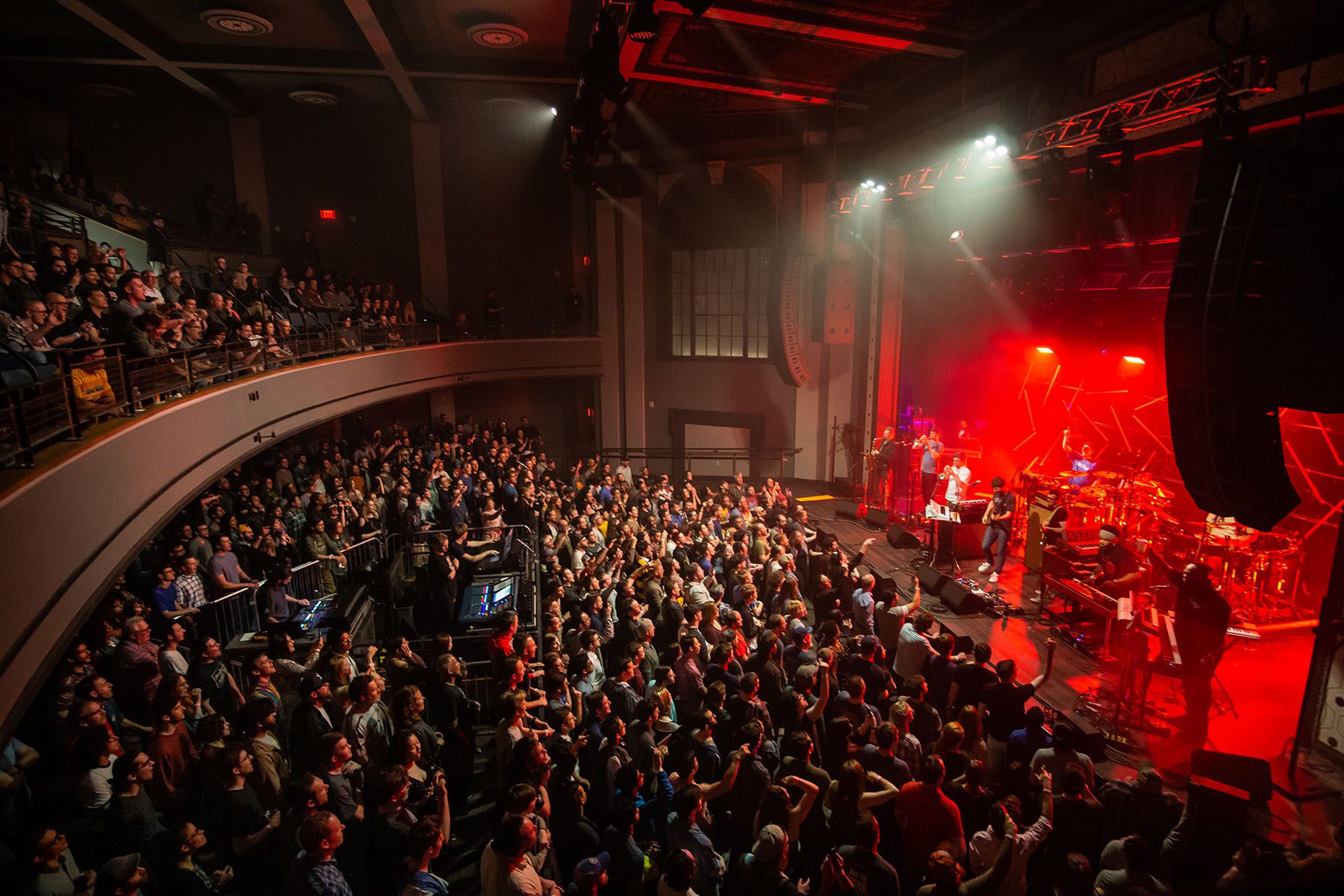 Roxian Theatre
Recently restored music venue that originally opened in 1929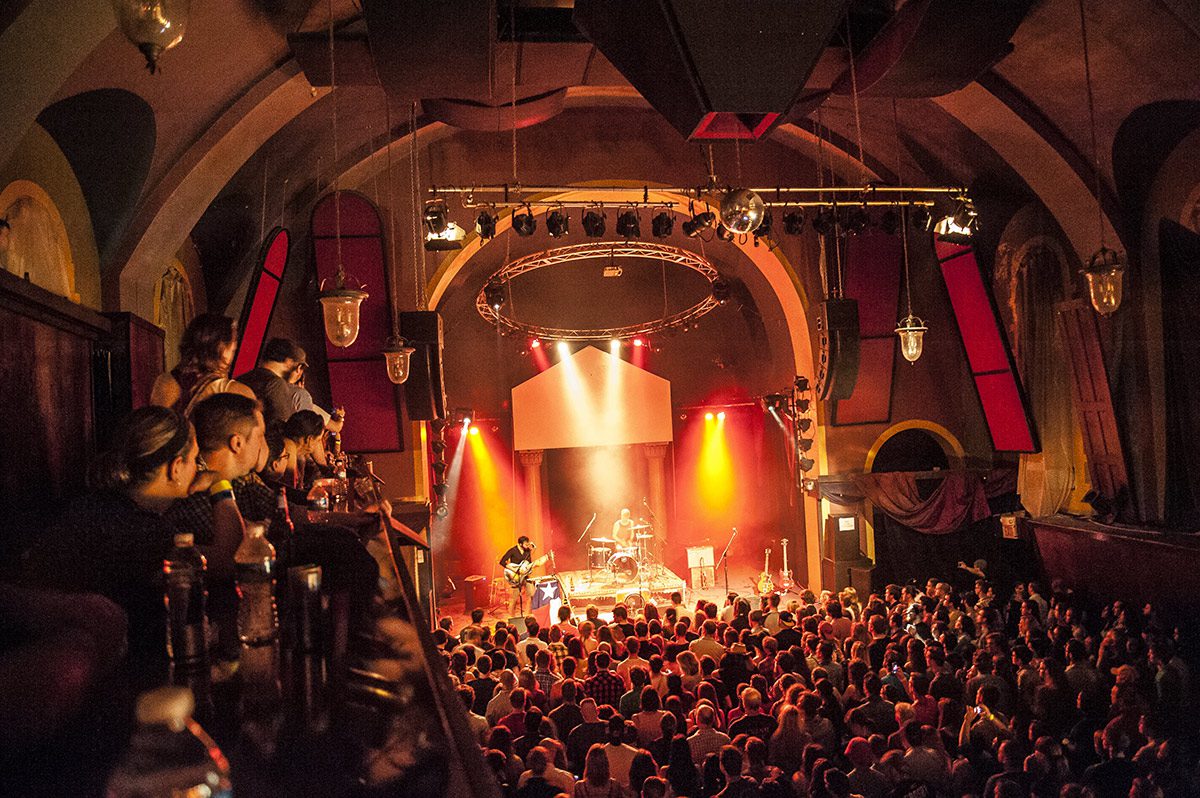 Mr. Smalls
Multipurpose theater bringing an eclectic array of performers to Pittsburgh for the past 15 years.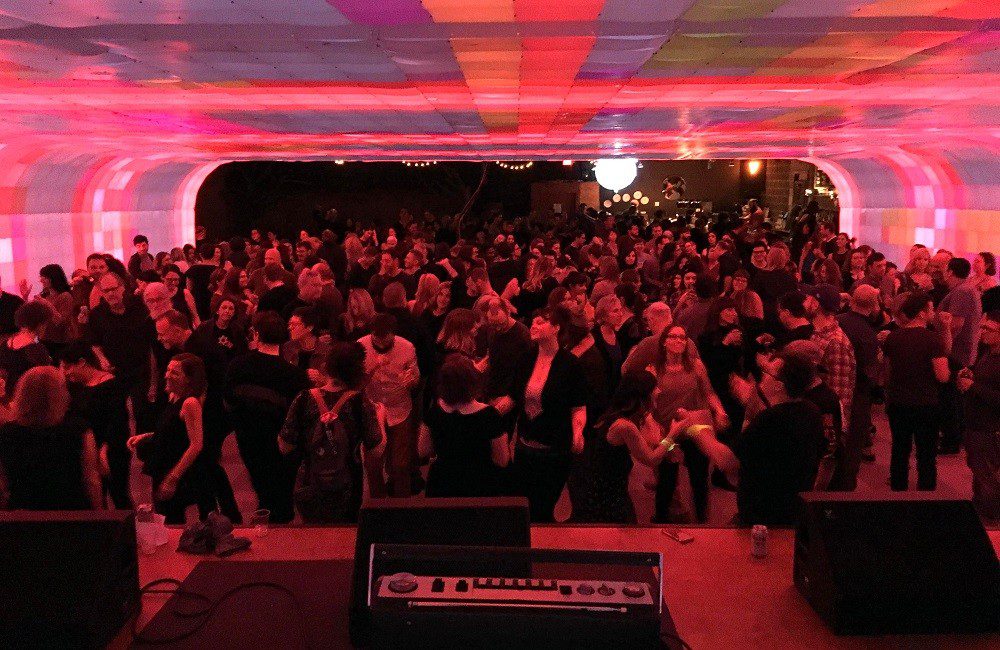 Spirit
One of the best restaurants for brunches, Spirit is also multi-purpose real estate with live music and great pizza in a unique atmosphere to watch local and regional talent.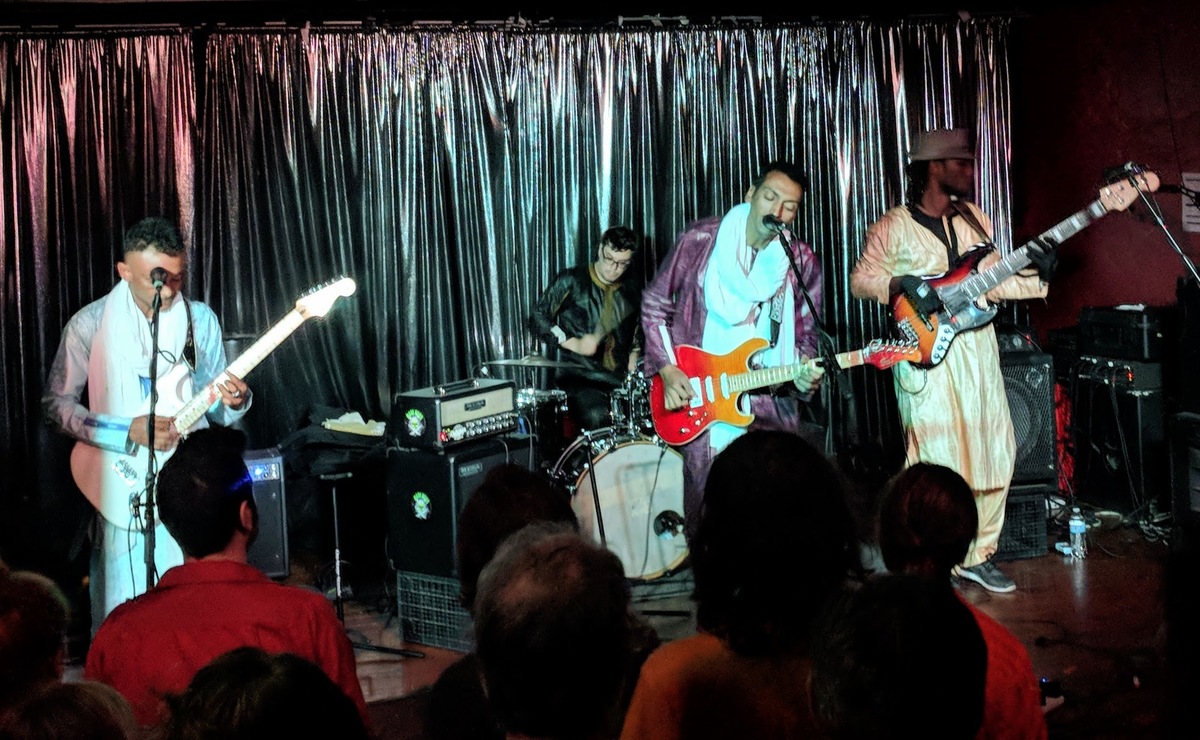 Cattivo
Wide range of live music in one of the most popular entertainment districts
Interested in making the move?