Climate Tech & Decarbonization
Our commitment and leadership in clean climate technology is a point of pride for the Pittsburgh region. We've moved well beyond our industrial history to advance best practices and smart solutions to achieve a better — and greener — future for our world.
THE ECOSYSTEM
Our corporate and civic leaders, in partnership with our world-class academic institutions, are fully committed to developing strategies and tools that promote climate tech region-wide.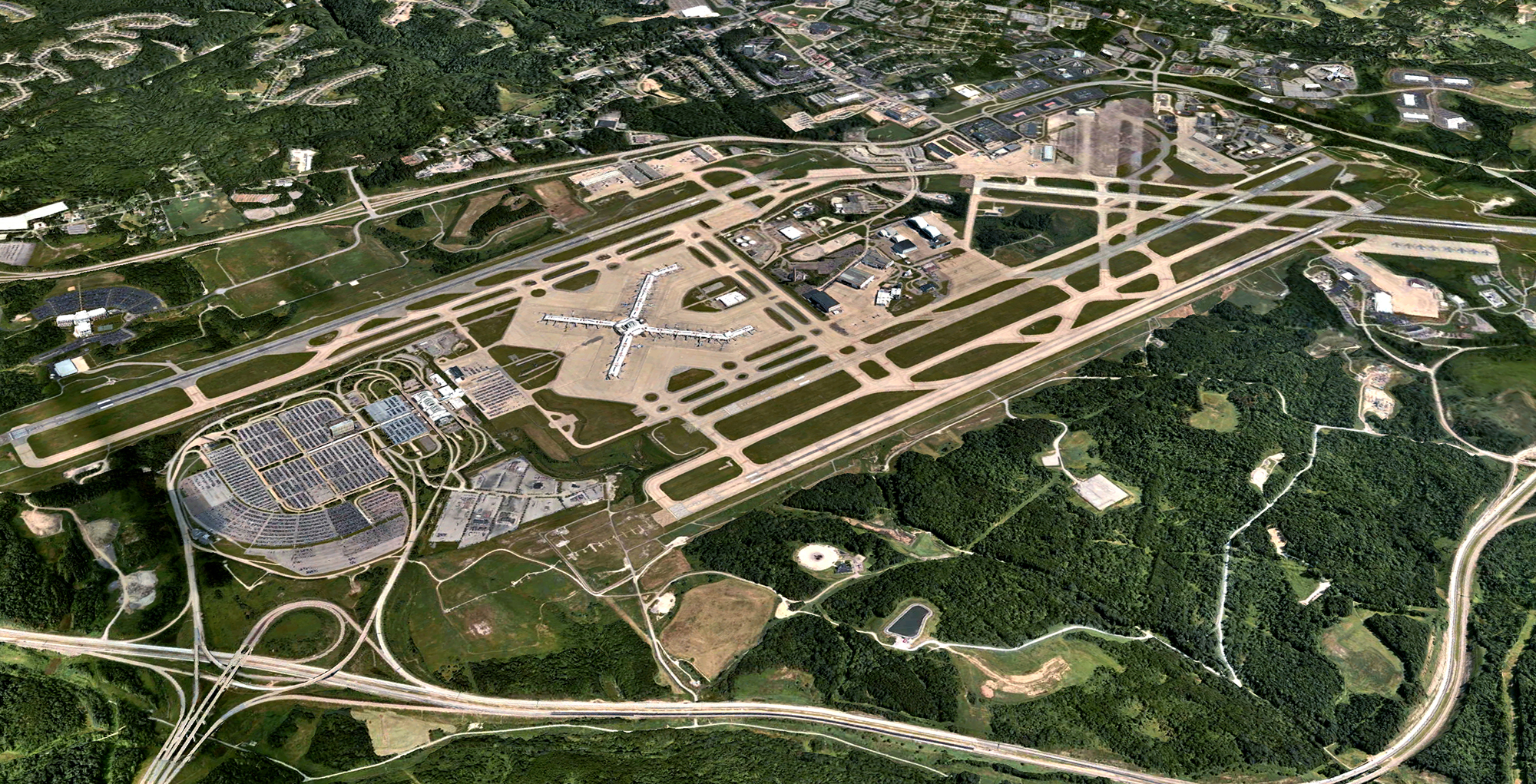 85+
Cleantech Companies
Top 10
climate tech hubs globally; $220 million raised
6%
clean energy job growth since 2017 in Pennsylvania
We boast one of the greenest office buildings in the world: The Tower at PNC Plaza, an LEED Platinum building that is a 33-story landmark in the city's center.
Pittsburgh International Airport is the first airport in the world to be completely powered by natural gas and solar energy thanks to its unique microgrid, which increases resilience and maximizes public safety. The airport also uses 8,000 solar panels to assist with power resilience and redundancy.
TALENT
We are leading the charge in a new economy powered by sustainability.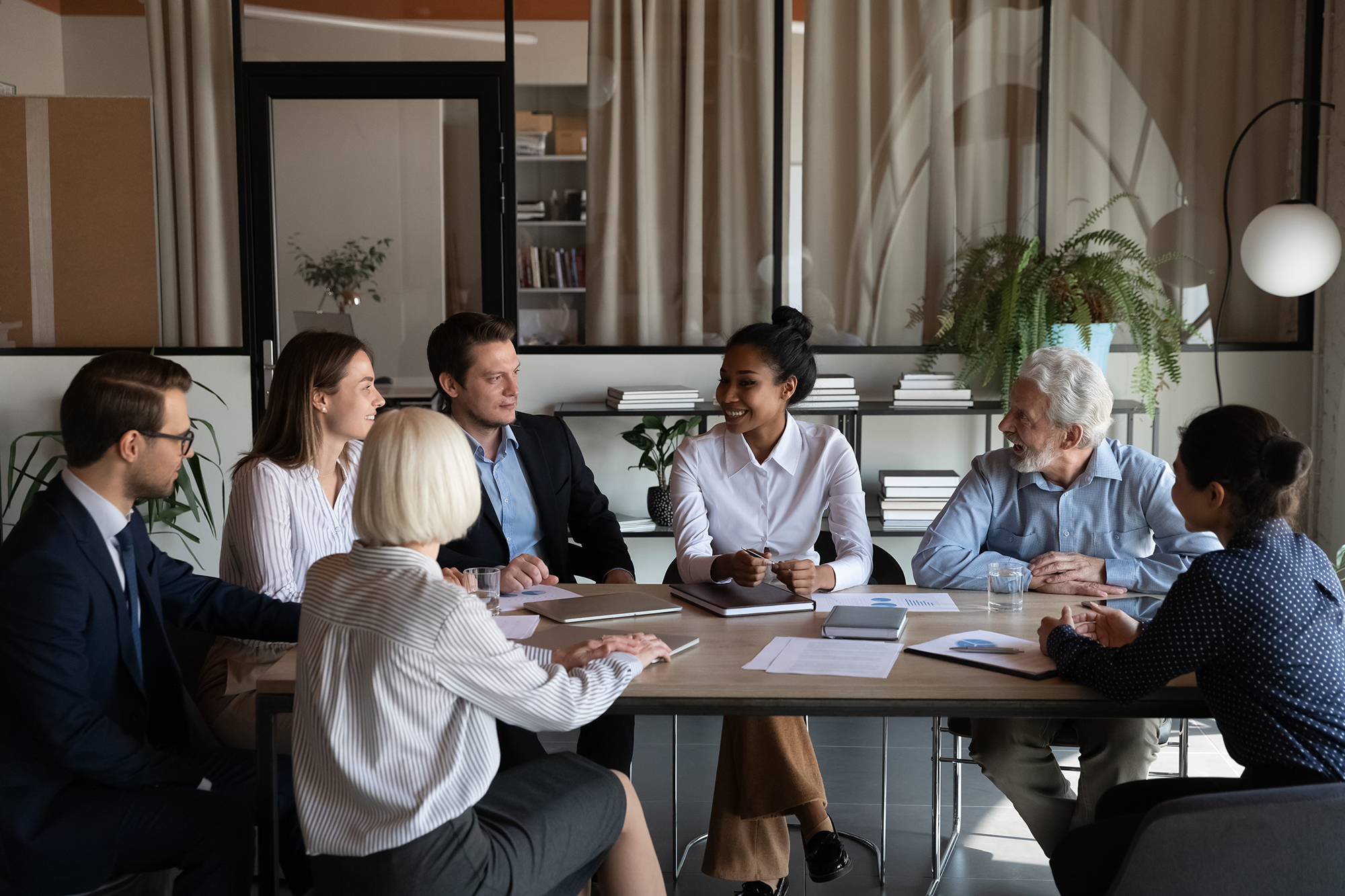 95,000
people employed in manufacturing
#1
metro for college graduates by LinkedIn and Trulia
45,000+
degrees conferred annually, including 5,500 technology degrees and certificates
5,200
annual grads in manufacturing-related fields
Community College of Beaver County offers the Shell Center for Process Technology, which trains an existing and new workforce for careers in the process technology field.
The Energy Innovation Center provides tenant space, workforce development, training, and education for clean and sustainable energy markets.
Critical Infrastructure Workforce Academy supports the region's workforce development, training, and certification needs in energy, utility, and related construction industries.
Ecosystem Support
Climate stabilization is a far-reaching issue requiring a wide variety of available resources to create effective solutions. Here is a snapshot of what our region has to offer.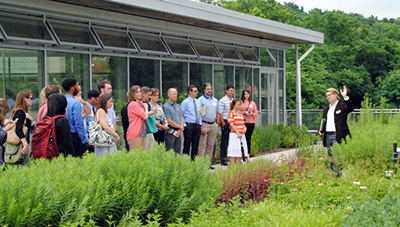 The UNECE Centre of Excellence on High Performance Buildings
brings together Pittsburgh's climate tech leaders to advance best practices in green building.

Sustainable Pittsburgh
convenes more than 40 C-suite leaders via its CEOs for Sustainability network to advance organizational sustainability goals.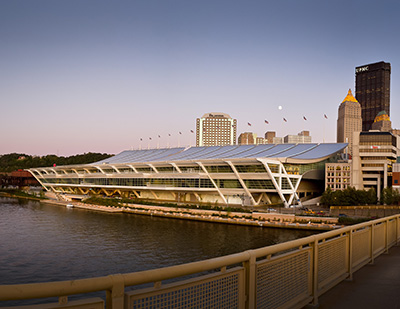 The City of Pittsburgh
implemented a 2019 city ordinance requiring all new and existing city facilities to be built or retrofit to net-zero energy.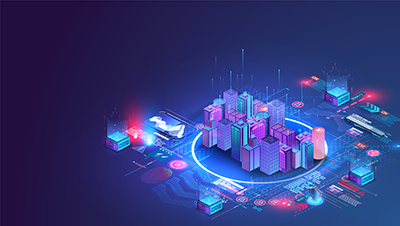 MetroLab Network
develops Smart City solutions for critical challenges facing urban areas. Both Carnegie Mellon University and the City of Pittsburgh are founding members.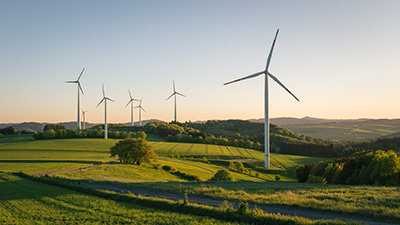 RenewElec
is sponsored by the National Energy Technology Laboratory, Electric Power Institute, local foundations and Carnegie Mellon University's Department of Engineering & Public Policy to assist the nation in transitioning to cost-effective, reliable electric generation that is equitable and environmentally friendly.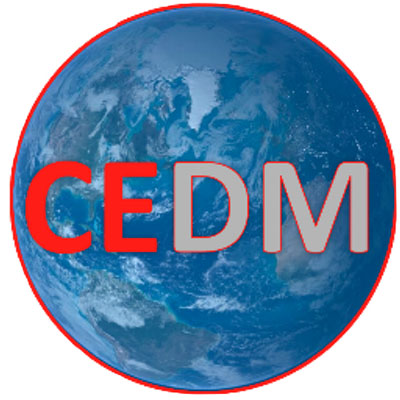 Center for Climate and Energy Decision Making
develops insights on the intersection of climate and energy as well as transformation of the energy system.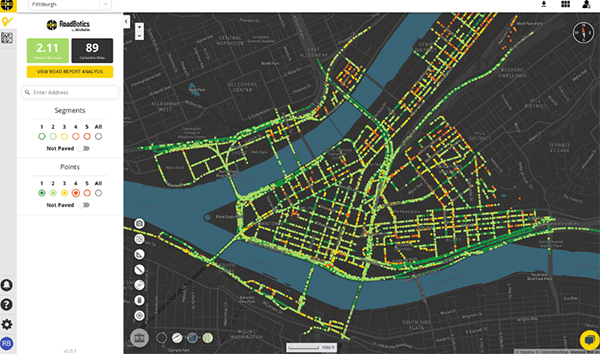 Roadbotics
This company, which spun out of Carnegie Mellon's Robotics Institute in 2016, has raised $11.4 million in venture capital investment and was acquired by the Michelin Group in July 2022. It uses artificial intelligence to assess infrastructure and road networks as well as monitor the progress of multiple projects. Michelin DDi specializes in driving behavior analysis for developing solutions to make safer roads.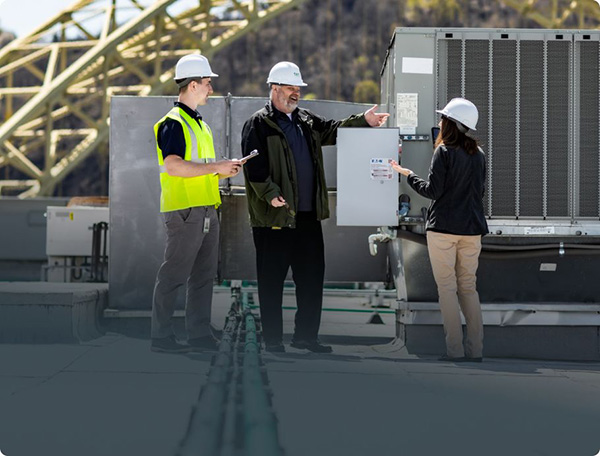 The Efficiency Network (TEN)
This subsidiary of Duquesne Light leverages innovative technology, engineering, finance and cost-effective construction to help customers deliver energy projects that save money on utilities and reduce environmental impact. Recent wins include a contract to enhance energy efficiency at the Pittsburgh Steelers' football stadium and a $16.8 million agreement with Greater Johnstown Career and Technology Center that includes a 1 MW solar project to contribute to powering the center.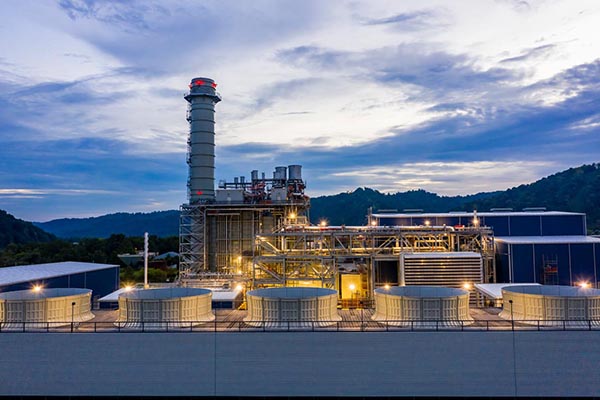 Long Ridge Energy
This Canonsburg-based company recently completed construction on one of the most energy efficient power plants of any type in the world. The compact, low-impact facility has the capacity to deliver 485 megawatts into the PJM grid and plans to transition the combined-cycle power plant to run on carbon-free hydrogen.
Momentum
Seven companies — EQT Corp., Shell Polymers, U.S. Steel, Mitsubishi Power, Equinor, GE Gas Power and Marathon Petroleum Corp. — have formed an alliance as part of a broad bipartisan coalition of energy, industry, organized labor and nonprofits to apply for one of four Regional Clean Hydrogen Hubs funded by $8 billion in the 2021 Bipartisan Infrastructure Law.
Hubs would develop clean hydrogen as well as carbon capture and sequestration technologies.
Wind power: Since 2012, South Chestnut Wind Farm has put 23 wind turbines online. Owner Iberdrola Renewables is in the midst of a 20-year agreement to send the power generated by the farm to Washington, D.C., where it provides about 35% of the electricity needed to power municipal buildings. Elsewhere in Fayette County, Mill Run Wind Farm operates 10 turbines.
Energy storage is also an important part of the region's renewable profile. Eos, a manufacturer of zinc-based batteries, operates a plant in Turtle Creek. Recently Eos assumed full ownership of HI-POWER, a joint venture it founded with Holtec International to expand production.
R&D
Resources and examples of the Pittsburgh region's thriving cleantech community:
Startup & Entrepreneurial Support:
Innovation Works
Energy Innovation Center
AlphaLab and AlphaLab Gear
Carnegie Mellon University
University of Pittsburgh
Sustainability & Ecosystem Partners:
Sustainable Pittsburgh
Pittsburgh Technology Council
Andy Warhol Museum
Green Building Alliance
City of Pittsburgh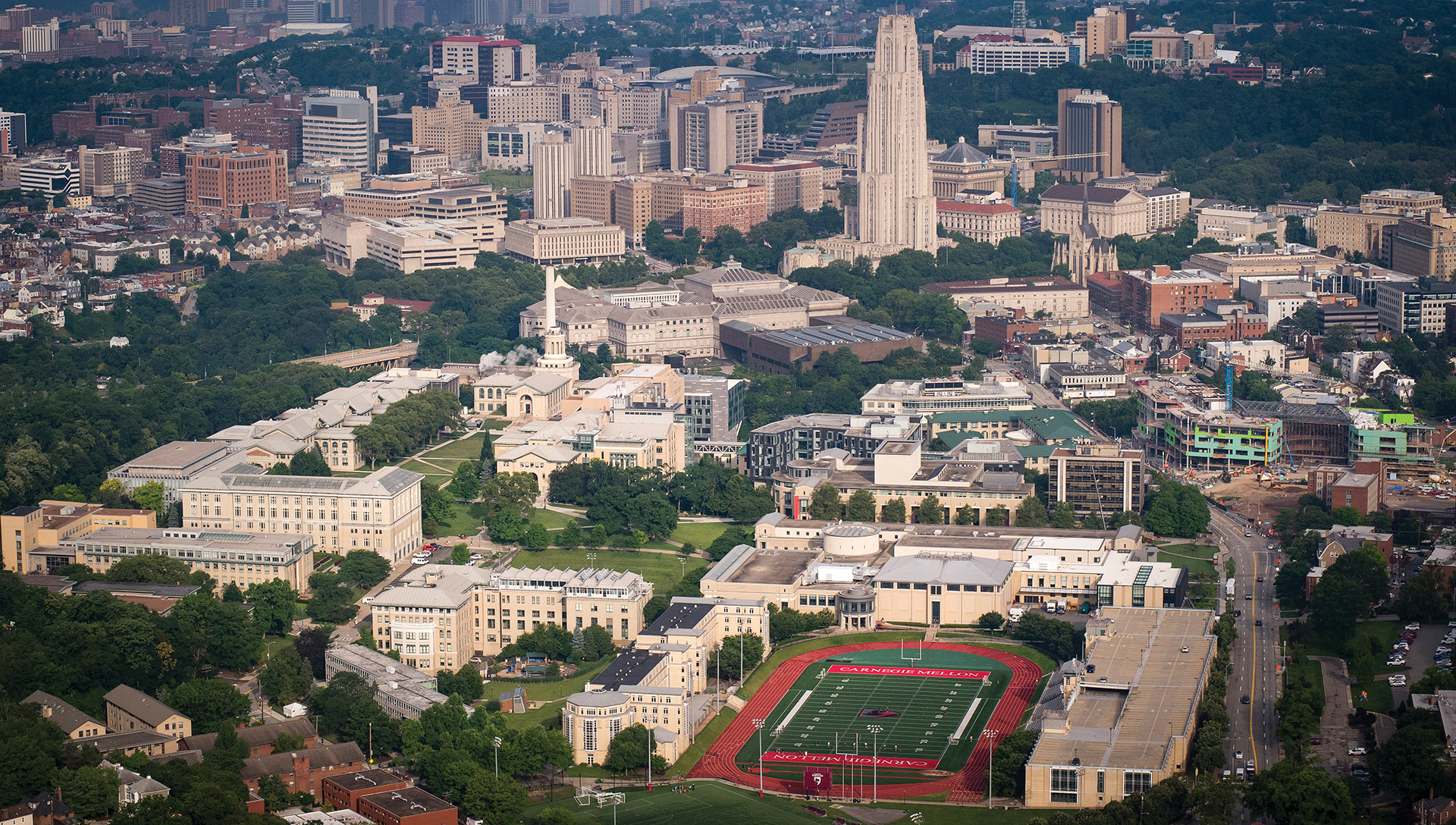 Contact Us