Doing Business in Pittsburgh, Pennsylvania
Why do so many business owners choose to be headquartered in Pittsburgh? Pittsburgh, Pennsylvania is an iconic city and region where next is now. Pittsburgh is a community of innovators, builders, and makers who are solving the world's toughest. When it comes to doing business, our people are the difference makers.
Is Pennsylvania a Good State to Do Business?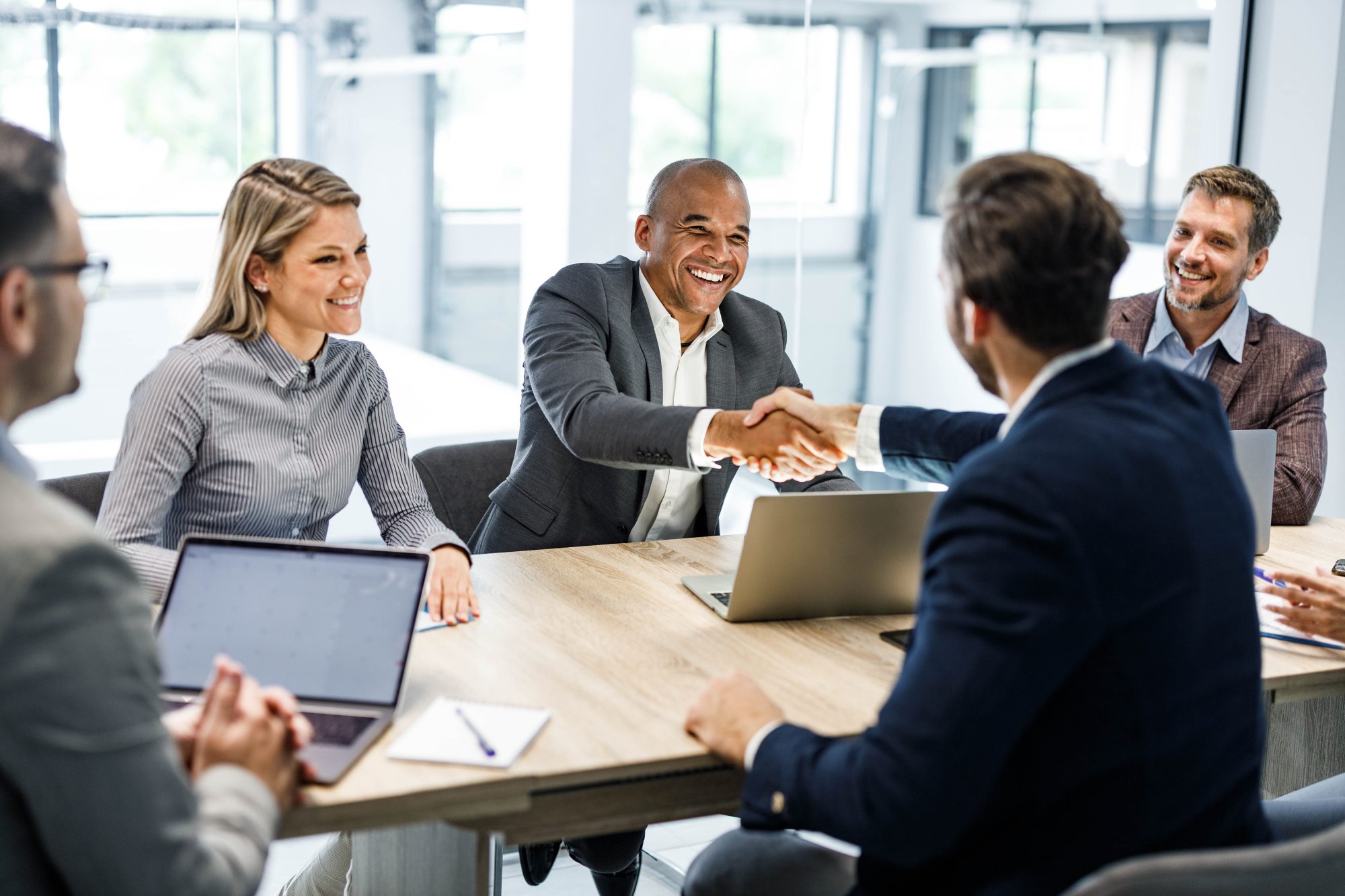 Doing business in the Commonwealth of Pennsylvania gives businesses the opportunity to experience the state's unique combination of a skilled workforce, affordable cost of living, proximity to major markets, business incentives and an excellent quality of life.
From a logistics standpoint, Pittsburgh is located within 500 miles of half of the U.S. population. It is also within a day's drive of several major metropolitan areas, including New York, Philadelphia and Washington D.C. This makes it an ideal location for Pennsylvania businesses that require easy access to customers and suppliers.
The state of Pennsylvania offers a favorable tax structure including corporate tax credits for job creation, investment, research and development, and historic preservation. Additionally, business taxes in Pennsylvania are relatively low, and the state offers various tax breaks and exemptions to small businesses.
Pittsburgh is a thriving city with an exciting arts and culture scene, a variety of outdoor recreational activities and a strong sense of community. It also has a relatively low cost of living compared to other major cities in the United States, meaning business owners' bank accounts and employees' personal income can go further.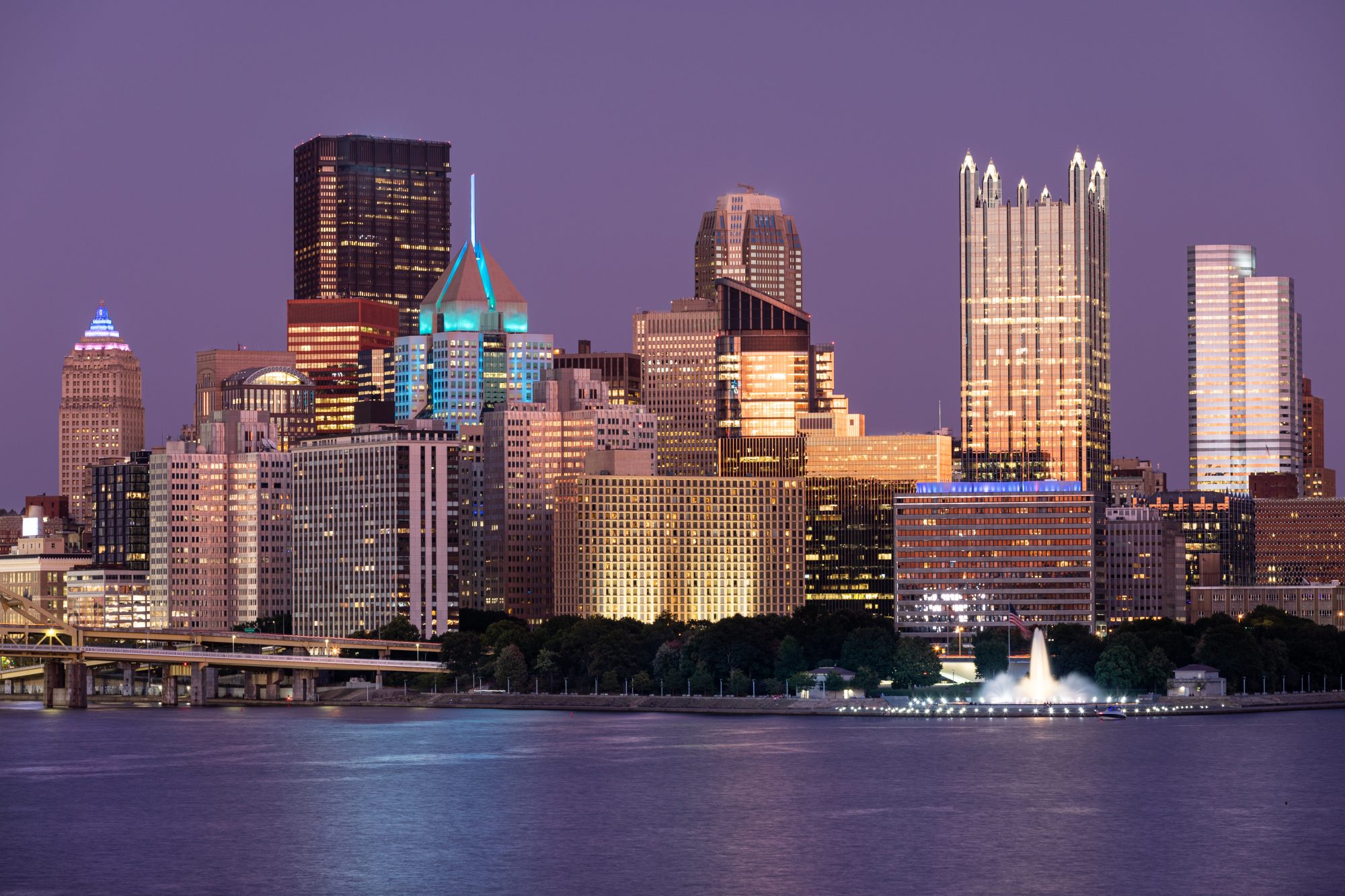 A Top Ranking City for Doing Business
#1
Metro for College Graduates
(Trulia & LinkedIn)
#2
for Business Expansion in U.S. Northeast (Site Selection Magazine)
#3
Most Livable City in the U.S.
(The Economist)
The Best
Most Livable City in the U.S.
(The Economist)
Top 10
City Living in the Future
(CNN Tech)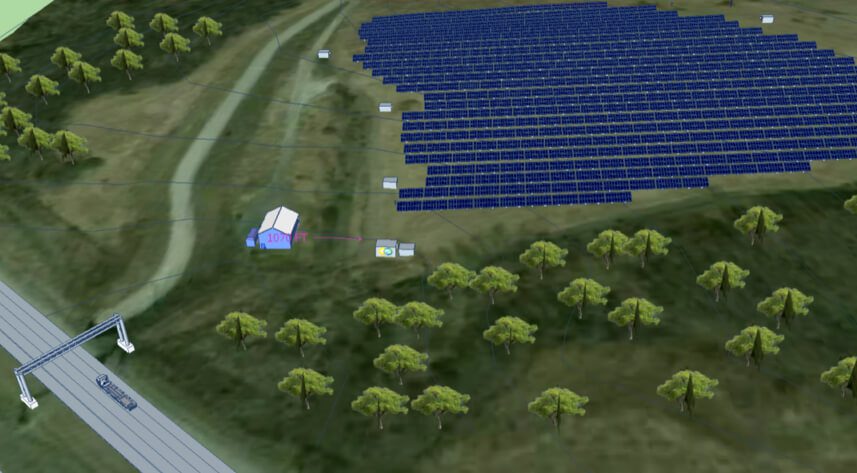 Shape the World.
Here you will work on solving the world's toughest problems. Your creativity, passion, and individuality matter. Make a real impact on the issues you care about.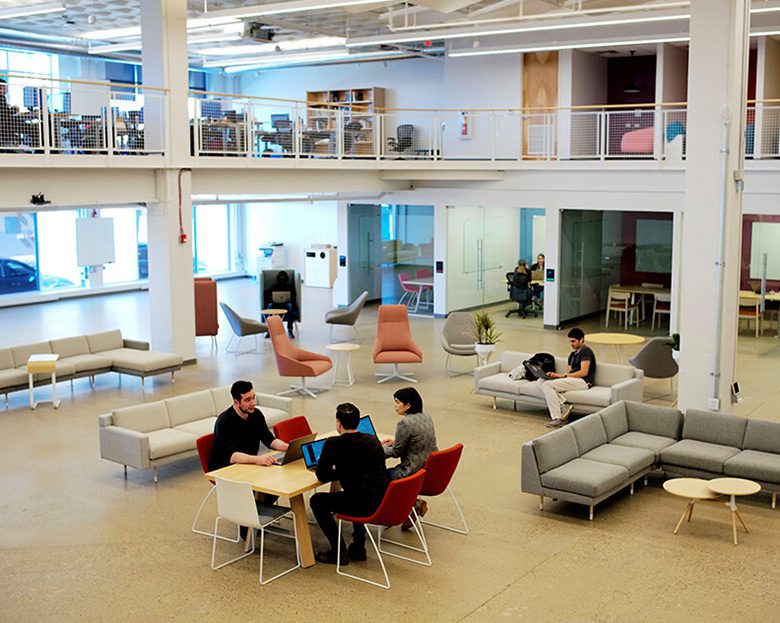 Live With Purpose.
Enjoy your work and love your life outside of it in a safe and healthy environment. In Pittsburgh, you live uniquely and through experiences. No matter what you want to do with your life, you can do it here.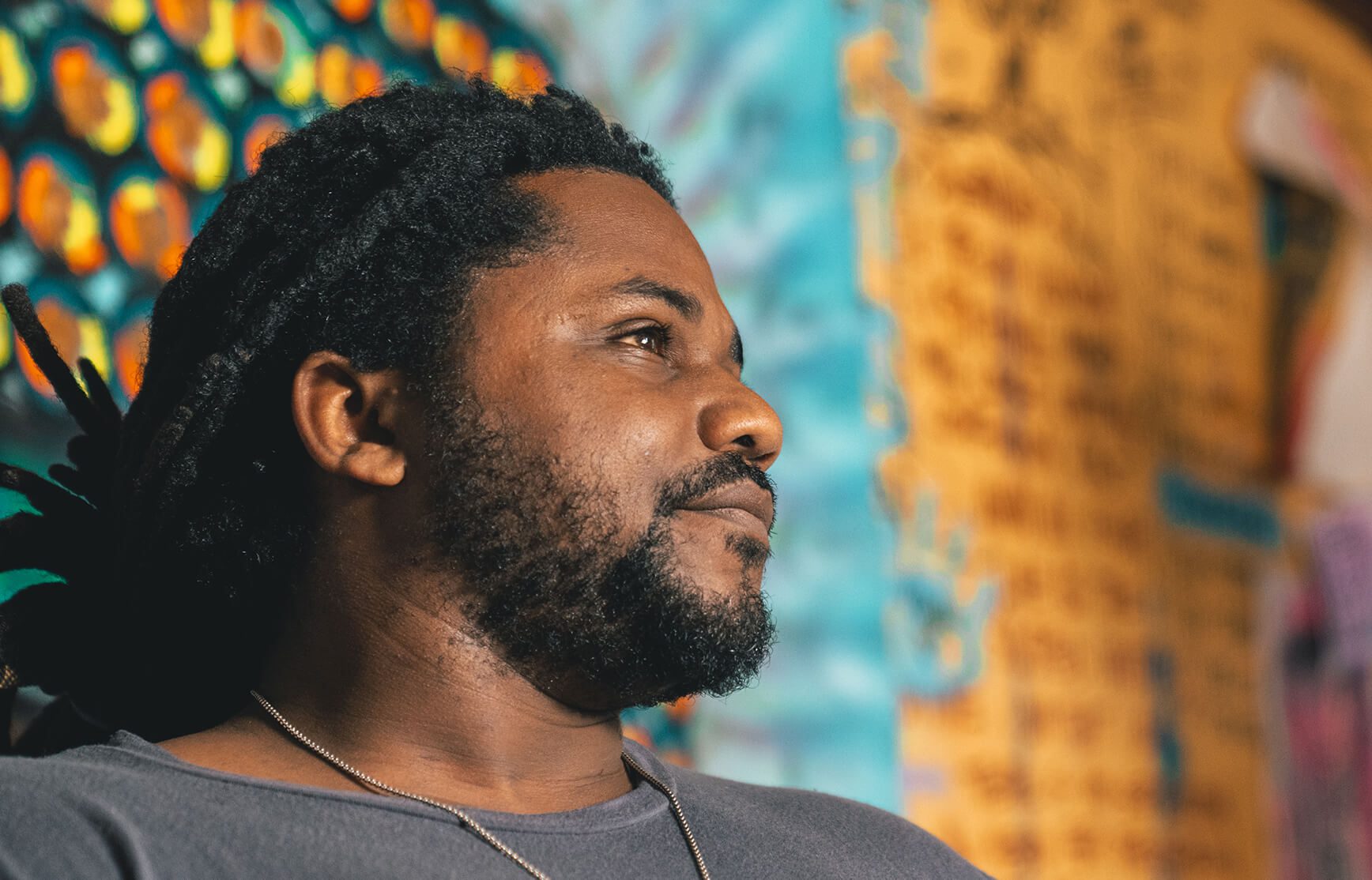 Be Iconic.
Authenticity is in our region's DNA. Stay true to your unique identity and be embraced by a supportive and interactive community investing in a future for all.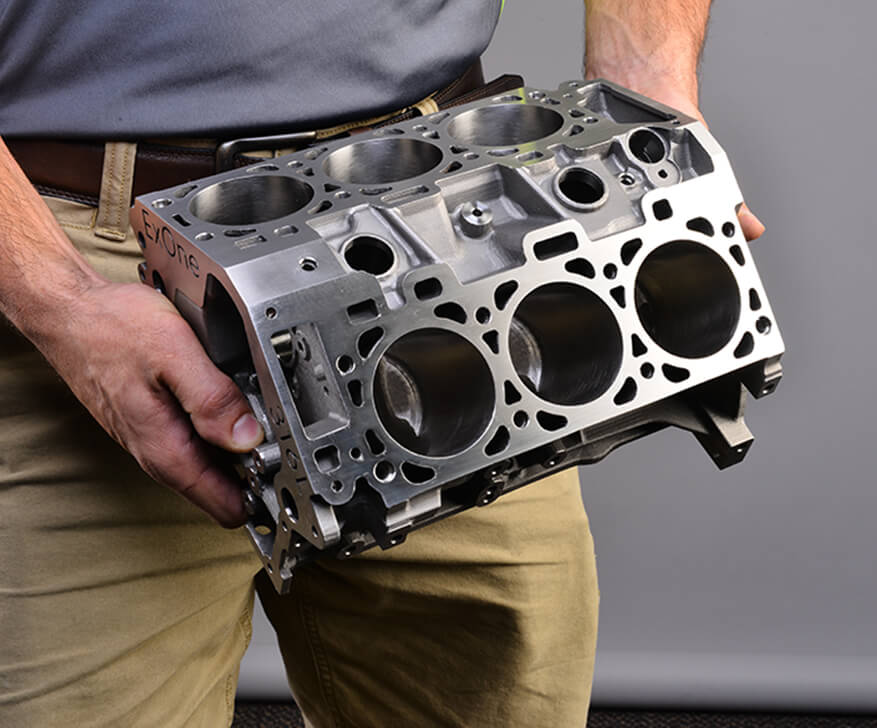 Build It Here.
Pittsburgh is a place where you can make your mark, whether you are a large or small business. It celebrates ingenuity and plays on a global stage. Make your mark and leave the world a better place if you build it in Pittsburgh.
---
Fast-growing, deep-tech, and research-driven companies are planting roots in Pittsburgh. Our doors are wide open to startups, nonprofits, private companies, and public companies trading on the NYSE. A wide range of industries can find a successful transition to the Pittsburgh region, including:
Aerospace
AI
Automotive
Cybersecurity
E-Commerce
Energy
Manufacturing & Distribution
Life Sciences & Healthcare
Creative Industries
Real Estate
Education
Robotics
Pittsburgh offers a deep talent and labor pool
In addition to its educated workforce, Pittsburgh is known for its affordable cost of living, making it a desirable location for young professionals and families. The city's entrepreneurial culture, supported by various startup incubators, accelerators, and coworking spaces, also attracts ambitious and innovative workers to the area. This creates a dynamic and forward-thinking business environment that encourages collaboration, risk-taking, and innovation.
11
Advanced industry sectors driving region's talent growth
(Brookings)
5th
Top U.S. city for STEM professionals
(WalletHub, 2020)
21%
Increase in tech talent labor pool since 2013
(CBRE)
44K
Graduates from 88 academic institutions, including the University of Pittsburgh and Carnegie Mellon University
234K
Students in Pittsburgh region + Penn State University & West Virginia University
5th largest
Share of college-educated millennials among top metros
Business Costs
When you look to build, build it in Pittsburgh.
Average Office Lease Rate (2021)
Per square foot

Average Industrial Lease Rate (2021)
Per square foot

Market Access
Get access to distribution networks, people and locations from Pittsburgh, PA via highways, waterways, airways and railways. Any ways you need to move, we have an answer.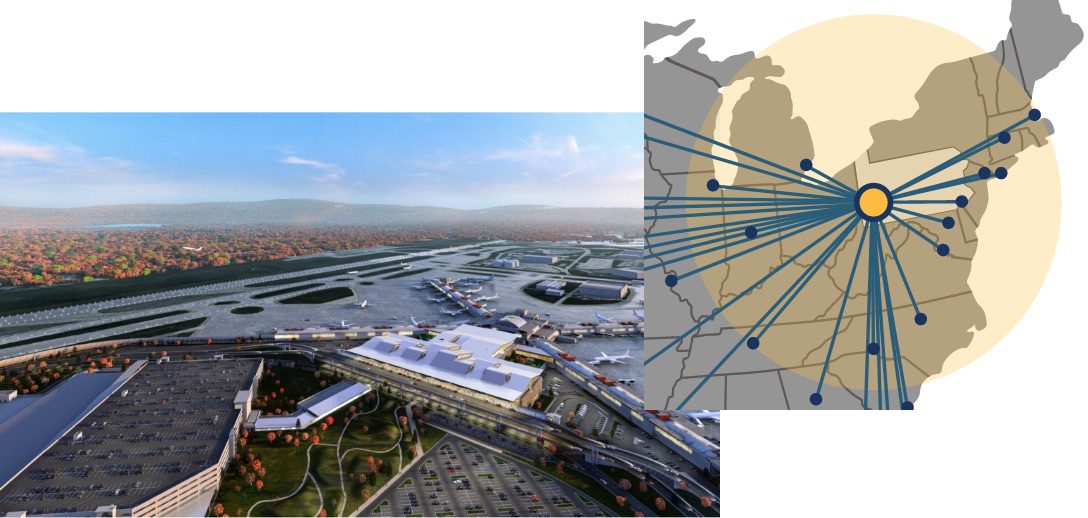 Expansion Support
We're here to help you. We'll help connect you to the best resource for your needs.
We offer:
The competitive case for the Pittsburgh region
Site visit planning & execution
Economic research & data
Access to talent partnerships
Development funding opportunities
Our partners offer access to:
Real estate & sites
Funding
Talent
Local business network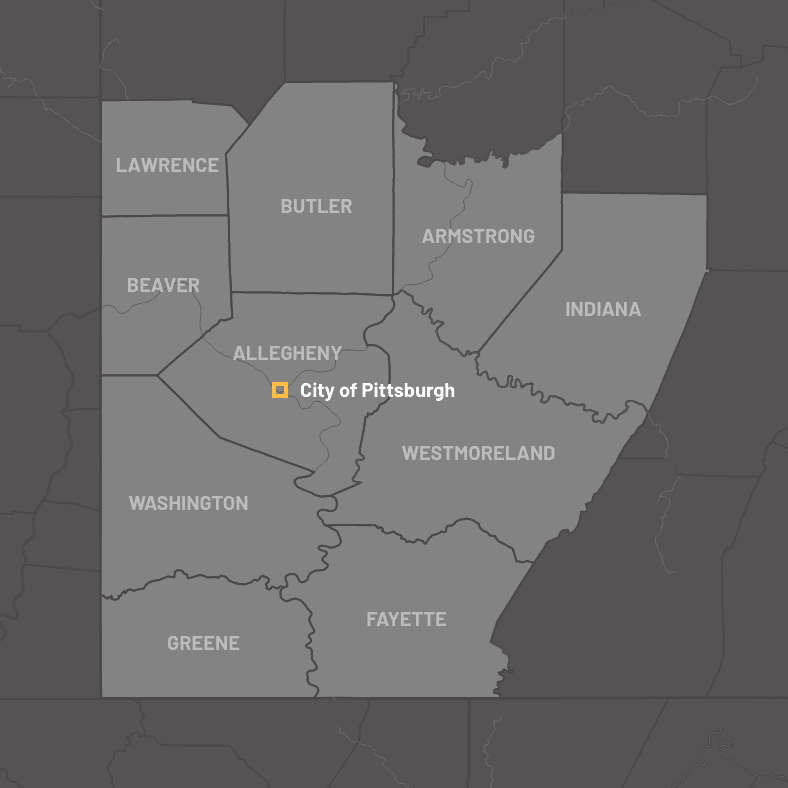 Properties & Spaces
Make your mark here in the region. Check out the highlights of our development opportunities.
Incentives
Regional Programs (Cities, Counties)
New Markets Tax Credits
Business Expansion Grants, Low Cost Financing and Loans
Bond & Tax Incremental Financing
Real Estate Tax Abatement Programs
Talent & Workforce Investments
Federal Opportunity Zones
Success STORIES: COMPANIES HEADQUARTERED IN Pittsburgh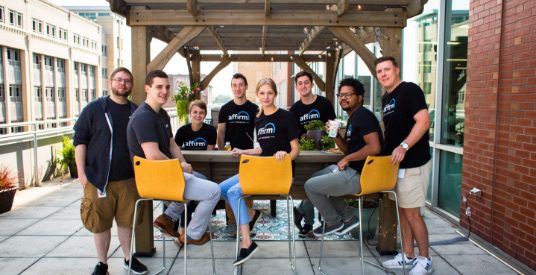 Affirm
After searching for a second HQ, Affirm chose the state of Pennsylvania out of the entire United States. Affirm committed to creating 500 professional services jobs in Pittsburgh. Founder and CEO Max Levchin, who also co-founded services company, PayPal, said Affirm chose Pittsburgh because "it was important for us to be able to grow our workforce for many years to come with superb talent."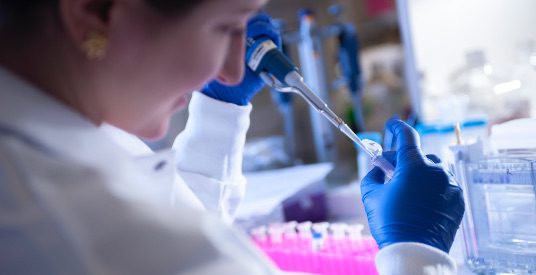 Krystal Biotech
The rapid gene therapy manufacturer is building a 100,000-SF facility near Pittsburgh International Airport to advance first-ever topically applied gene therapy treatment to help children living with a rare skin disease called dystrophic epidermolysis bullosa.
Building Your Business In Pittsburgh, PA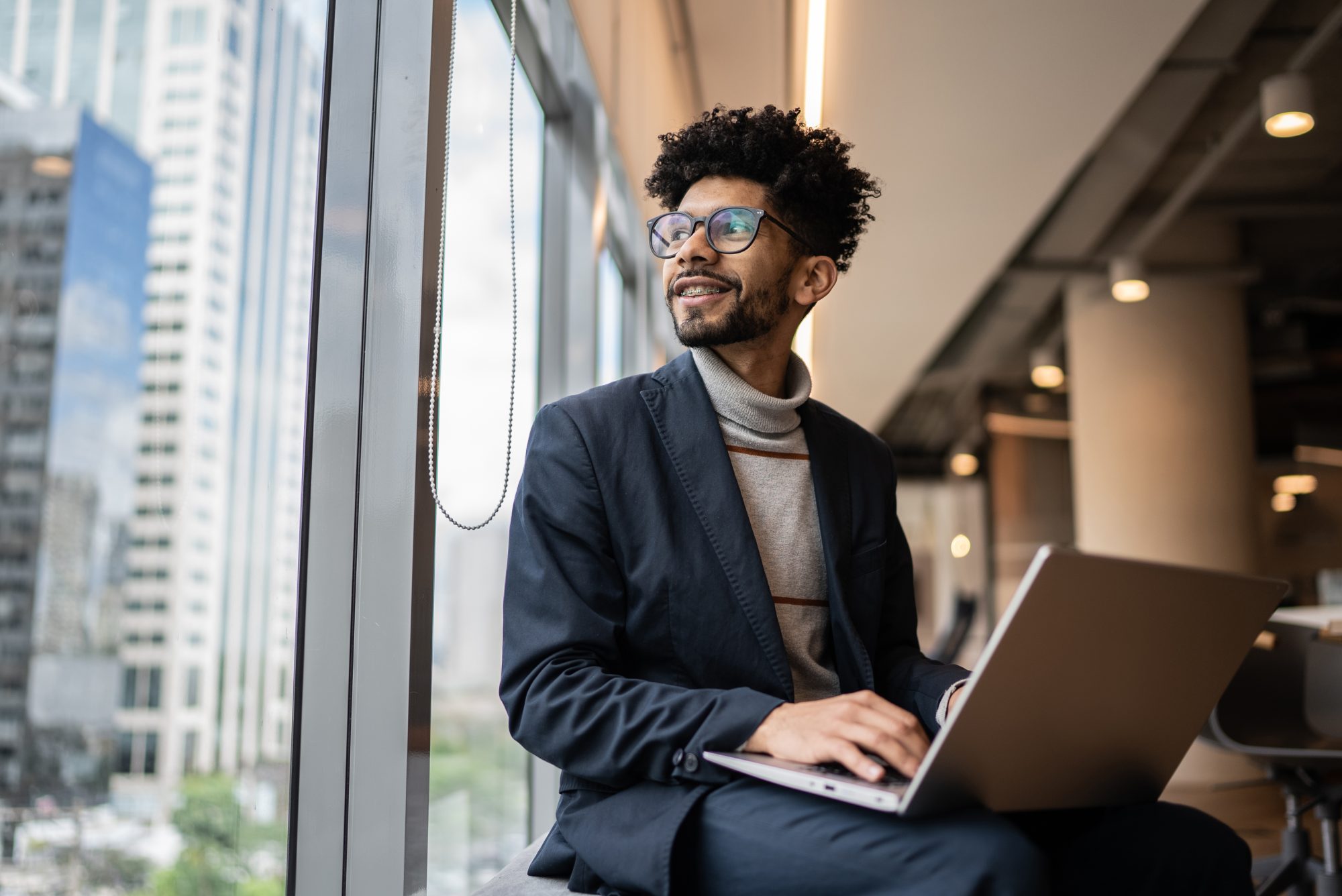 Pennsylvania is a great place to start, grow, or buy a business. The Pennsylvania Department of State and the Pennsylvania Department of Revenue provide several business services to make the process of starting a business efficient as possible.
If you're planning on doing business in Pennsylvania, you'll need to consider forming a business entity, such as a Pennsylvania LLC or a foreign corporation. Once you've formed your LLC or corporation and obtained a certificate of organization, you'll need to apply for a business license from the Pennsylvania Department of Labor and Industry.
When it comes to business structure, Pennsylvania allows for a variety of options, including sole proprietorship, limited liability company (LLC), corporation and partnership. Business owners can complete a business registration with the Pennsylvania Department of State. Pennsylvania law also provides liability protection to business owners and shareholders, allowing them to shield their personal assets from business debts and obligations.
Businesses can choose from a range of business structures, including sole proprietorship, limited liability companies (LLCs) and corporations. They're also able to register their business name using a fictitious name or "doing business as" (DBA) name.
Whether you are incorporating, forming an LLC, or registering any new type of business, Pennsylvania offers a range of resources and incentives to make the process easier and more affordable. With cities like Pittsburgh and a thriving startup community, Pennsylvania is an excellent place for entrepreneurs to start and grow their new businesses.