Things to Do Outside in Pittsburgh
Pittsburgh outdoor activities allow for a myriad of fun options for any personality type. Whether you love the excitement of a fresh snowfall or the hazy days of summer are more your speed, enjoying nature comes with the territory in Pittsburgh. In the "Burgh," we are unabashedly outdoorsy, and our topography is a big reason why: within about a 90-minute drive, you can explore our famed rivers, play in the mountains or set up shop on the beach, making it one of the best cities for outdoor recreation in Pennsylvania.
Pittsburgh is not known as the anchor of western Pennsylvania just because of its geography. Neighborhoods like Mount Washington and the Strip District harbor every modern attraction of urban and suburban living. Pittsburgh outdoor activities like the Pittsburgh Zoo, the National Aviary and even the monthly Farmers Market can compete with the best in the nation.
Keep in mind that Pittsburgh also hosts plenty of special indoor cultural locales, such as the Carnegie Museum of Natural History, Frank Lloyd Wright's Fallingwater, Carnegie Science Center and the Heinz History Center.
Each season offers a new opportunity to reconnect with the outdoors in a different way, all year round, including three inviting rivers, rolling highlands, mountains and verdant forests. With all of that in mind, you'll never run out of things to do outside in Pittsburgh.
Like living in a national park
Pittsburgh is rich in outdoor adventures for every type of interest. From Schenley Park, situated near the quaint Squirrel Hill area, to Frick Park, which (at 644 acres) represents Pittsburgh's largest municipal park, outdoor activities, playgrounds and hiking trails are too numerous to count. The Frick Park Market is likewise not to be missed. North Park is the largest in Allegheny County at 3,075 acres and boasts a 65-acre lake.
Because green space is such a natural part of Pittsburgh's urban design, it requires no effort to venture outdoors for recreation or relaxation, whether you are on the South Side or the North Side of the city.
Serious hikers will find a nature lover's paradise awaiting them in Pittsburgh. From the Three Rivers Heritage Trail to the incredible vistas of Point State Park, visitors can take advantage of leisurely bike rides or walks along Pittsburgh's miles of trails. Likewise, there are excellent opportunities for rafting, kayaking, boating, wildlife watching and overnight stays at the vast Moraine State Park. Equipment rentals are conveniently located in all of Pennsylvania state parks.
Boasting idyllic snowbound places such as Hidden Valley Resort, Laurel Mountain, Blue Knob All Season Resort and Mystic Mountain in or near southwestern Pennsylvania, Pittsburgh is an ideal place to take the family for some fun on the slopes, too. There are no less than 10 world-class skiing and snowboarding resorts within 100 miles of Pittsburgh that offer chances for snow-lovers of every ability level the chance to have a great time.
Play Outside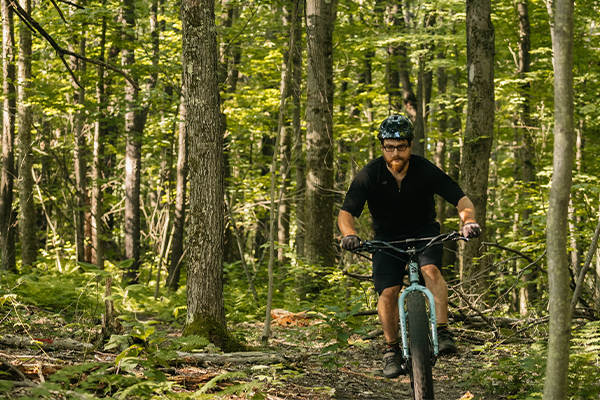 Bike or hike the 333-mile Great Allegheny Passage from downtown Pittsburgh to Washington, D.C.—just cross over the Mason-Dixon Line, pop over the Eastern Continental Divide and trek through the Laurel Highlands.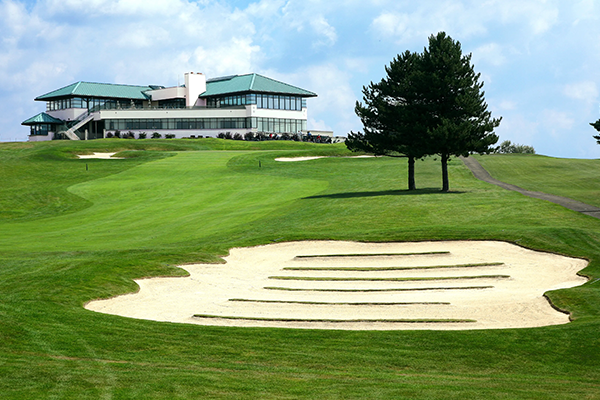 Pittsburgh serves as home to golf courses galore, with some of Golf Digest's top courses across Pennsylvania existing in Pittsburgh.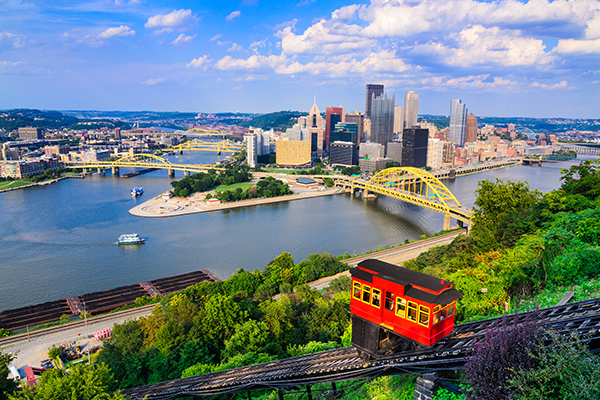 Take in the great outdoors with a sightseeing trip on the Duquesne Incline or Monongahela Incline, easily the best places to get a full, aerial view of Pittsburgh's stunning skyline.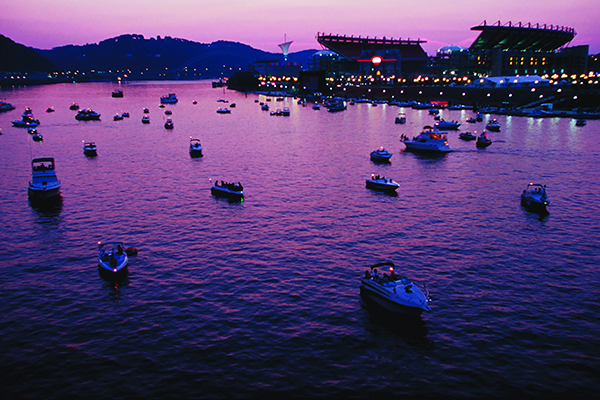 Boating. It's everywhere in Pittsburgh. Or visit Pittsburgh's many lakes, rivers and streams for fishing or kayaking, like the Ohio River.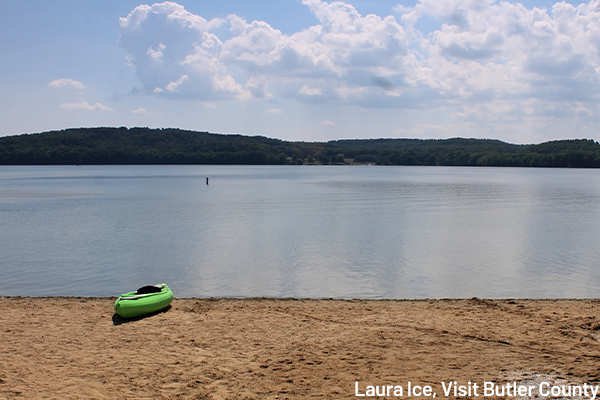 You don't need to travel to the ocean to feel the sand between your toes. Pittsburgh's got you covered.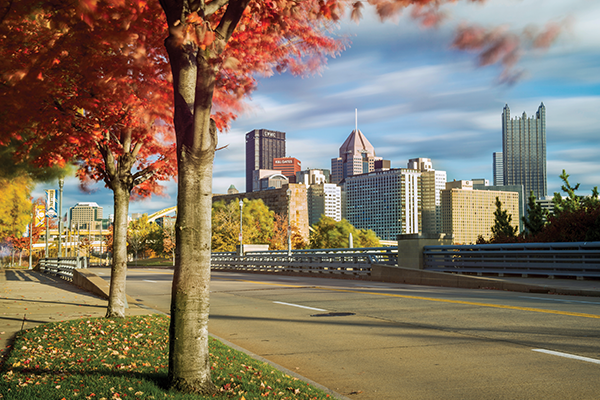 Maybe you're more of the look-and-see type. Pittsburgh has some of the country's best leaf-peeping in the fall.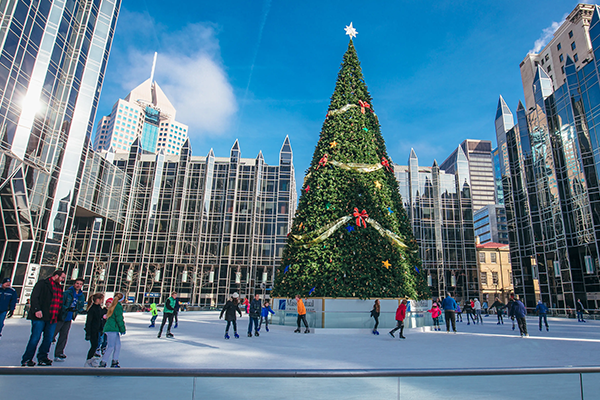 Maybe a bit of controlled gliding on a chilly night is your thing. Pittsburgh can't be beat for its winter ice skating rinks.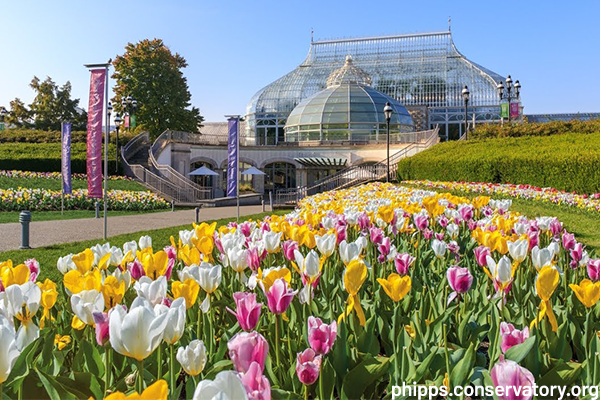 Do you just want to get out and marvel at Mother Nature's many wonders? There are seasonal flower shows and exhibits, sustainable architecture, outdoor gardens and more to explore at Phipps Conservatory and Botanical Gardens, found in the Oakland neighborhood.
Under the Bright Lights
We've got the best seats in the house to watch the pros play. PNC Park represents more than a great venue for a ballgame. Its scenic location along the riverfront makes it one of the most enjoyable one-stop shops for a day trip in Allegheny County. Football fans will enjoy watching the Steelers play at Acrisure Stadium, formerly known as Heinz Field.
Shopping and local breweries abound in this active urban area, and both the historic Andy Warhol Museum and Andy Warhol Bridge are within walking distance. Read on to learn more about sporting events and teams in Pittsburgh.
Pet Friendly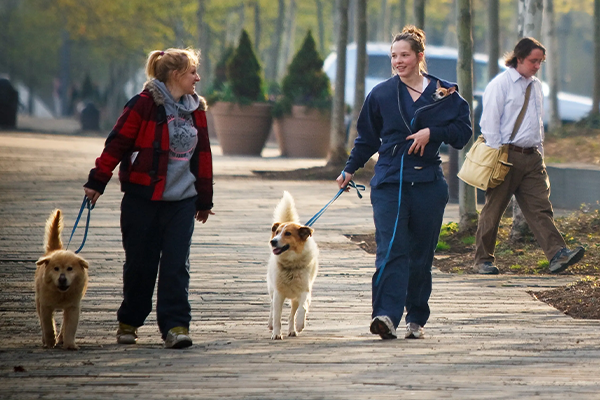 There are also plenty of things to do outside in Pittsburgh with your pet! Pittsburgh is a city that loves its canines and has hundreds of acres of dog parks. Featuring a plethora of off-leash dog parks, such as Olympia Park, Bernard Dog Run, Tipps Canine Hollow Dog Park and Riverview Dog Park, the Burgh is a place where your four-legged buddy can have the best time, too. Both Point State Park and Frick Park have off-leash sections available as well.
Interested in making the move?