Choose Pittsburgh for Foreign Investment in the U.S.
Leading the development of critical technologies across diverse industry clusters like energy, life sciences, advanced manufacturing and AI/robotics, the Pittsburgh region is a growing hub for foreign investment in the U.S. Whether it's Siemens, an energy powerhouse headquartered in Munich, or Smith+Nephew, a London-based portfolio medical technology company, international companies in the U.S. are increasingly looking to Pittsburgh to expand their investment in the U.S. economy and establish international headquarters.
The Pittsburgh region's strategic location, skilled workforce and supportive business environment have made it an attractive destination for foreign investors seeking long-term growth prospects and prime access to the global business community.
Pittsburgh's Competitive Advantage
The Pittsburgh region's winning combination of strategic infrastructure, ideal positioning, a highly skilled workforce and a business-friendly atmosphere positions it as a secure and promising choice for foreign investors seeking long-term growth prospects and seamless integration into the global business community from within the U.S.
Largest
Number of overseas offices of any U.S. state (Pennsylvania)
#2
In customer satisfaction for medium-sized airports by J.D. Power.
4,800+
Annual grads in tech-related fields and 2,000+ tech-related grads annually with a master's degree or higher.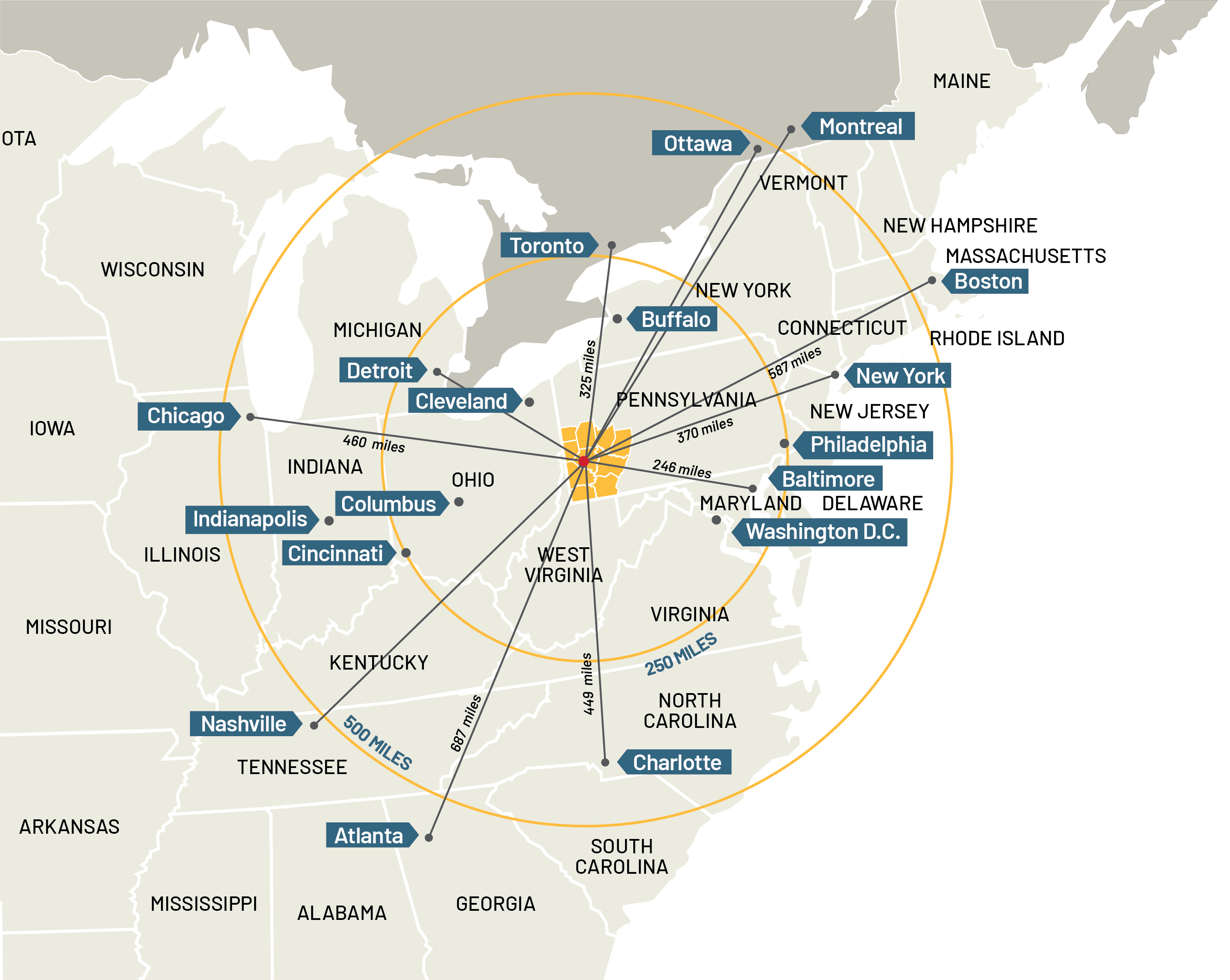 Pittsburgh is well connected through a network of highways, railways and an award-winning international airport. According to J.D. Power's 2022 North America Airport Satisfaction Study, Pittsburgh International Airport (PIT) ranked #2 in customer satisfaction for medium-sized airports. With non-stop flights to 60 destinations, including international service to London, PIT is merely the tip of the iceberg when it comes to showcasing the Pittsburgh region's exceptional connectivity.
Centrally located on the East Coast of America, this region is situated in close proximity to many of the country's major markets, such as Chicago, New York and Washington D.C., and possesses the critical infrastructure to leverage these strategic advantages to their fullest.
From three Class 1 railroads (CSX, Norfolk Southern and, Canada-based Bessemer & Lake Erie) to the second-largest and fourth-busiest inland port in the U.S., Port of Pittsburgh, and four major interstate highways (I-70, I-76, I-79 and I-80), this region's infrastructure is a solid foundation for foreign companies looking to start or expand their U.S. investment.
Importantly, this region's inland location is well-protected from natural disasters, offering both international and U.S. companies a sense of ease that is increasingly difficult to find in a major U.S. market. Ranked the 8th best city for climate change in the nation, Pittsburgh offers companies with foreign ownership the assurance that their supply chains will remain uninterrupted and their competitiveness will be upheld in case of an emergency.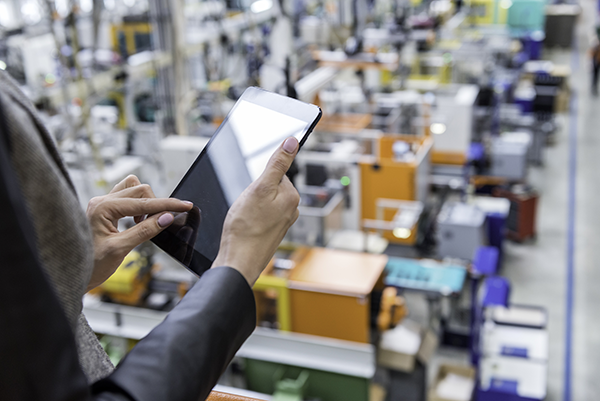 The Pittsburgh region boasts a range of incentives that make it an attractive destination for foreign direct investment (FDI), including real estate tax abatement programs and new market tax credits. Notably, Pittsburgh has designated Foreign Trade Zones (FTZ), a status that confers significant advantages. Through this classification from the U.S. government, businesses enjoy the deferral or even elimination of certain customs duties, along with enticing tax exemptions on imported raw materials, facilitating seamless international trade and bolstering cost-efficiency.
Pennsylvania — home to the largest number of overseas offices of any U.S. state — also plays a significant role in facilitating foreign business expansion and innovation throughout the Pittsburgh region. These robust state-owned financial programs are aimed at fostering business development across Pennsylvania. Programs encompass a diverse range of regulatory incentives, including grants, low-interest loans, tax credits, abatements and access to venture capital.
If you're seeking ways to enhance your international investment prospects, we encourage you to explore Pennsylvania Department of Community and Economic Development's comprehensive Funding & Program Finder. By providing these tax credits, Pennsylvania reduces the overall tax burden for businesses, freeing up valuable resources that can be redirected towards fostering innovation, expanding operations and ultimately driving success in the highly competitive global and U.S. business community.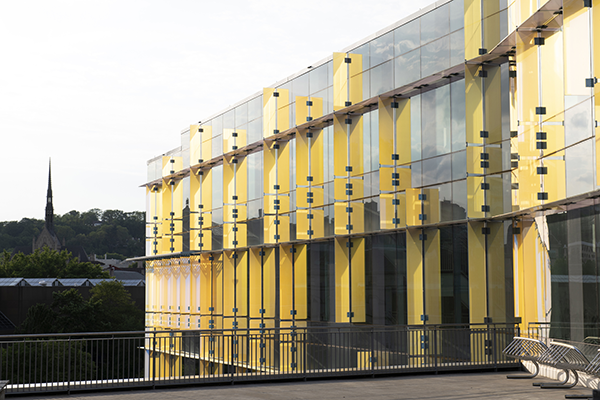 The Pittsburgh region opens up a world of possibilities in education and workforce development, catering to industries of all sizes that are eager to tap into a pool of top-tier talent. With an education system that fosters ambition and a promising future across 79 regional universities and postsecondary institutions, Pittsburgh is home to a continuous supply of highly skilled professionals. Pittsburgh's world-renowned educational institutions are experts in the development and productization of critical technologies, one of those being Carnegie Mellon University.
As a top 30 U.S. university, Carnegie Mellon is home to some of the nation's best business, computer science and engineering programs, including the number one Computer Engineering, Management Information Systems, Quantitative Analysis and Computer Science programs in the U.S. With 4,800+ annual graduates in tech-related fields and 2,000+ tech-related grads graduating annually with a master's degree or higher, Pittsburgh's universities create a rich pipeline of the most qualified and capable job seekers in tech and up-and-coming industries.
Whether your multinational company is looking to fill entry-level positions or find your organization's next vice president, the Pittsburgh region is home to a young workforce — approximately 490,000 people, ages 25-39 — that is both highly educated and keen on enjoying the region's plethora of advantages. Notably, a low cost of living allows individuals to enjoy a comfortable lifestyle without sacrificing quality.
The region's diverse arts and culture offerings enrich the lives of residents, while access to outdoor amenities allows them to revel in nature's beauty and engage in recreational pursuits. Moreover, world-class healthcare facilities ensure that residents receive top-notch medical care, fostering a sense of security and well-being.
A Global Business Community










Pittsburgh stands as a thriving global business community, drawing in investors and entrepreneurs from around the world. Its diverse industry hubs offer a broad spectrum of opportunities, attracting international investments across various sectors. Technology in recent years has emerged as a driving force in the region's growth, with cutting-edge advancements in fields like robotics, artificial intelligence and autonomous vehicles captivating the attention of foreign investors.
Pittsburgh's business ecosystem is designed to facilitate growth and innovation, with a network of business incubators, accelerators and co-working spaces nurturing startups and providing foreign entrepreneurs with the ideal platform to launch their ventures. Investors from diverse nations, including Canada, Germany, Japan, the United Kingdom and beyond, are drawn to Pittsburgh's supportive community and welcoming business operating environment.
As Pittsburgh continues to thrive and attract companies from around the globe, its position as a prominent player in the U.S. economy and global business arena only grows stronger.
Ready to Do Business in Pittsburgh?