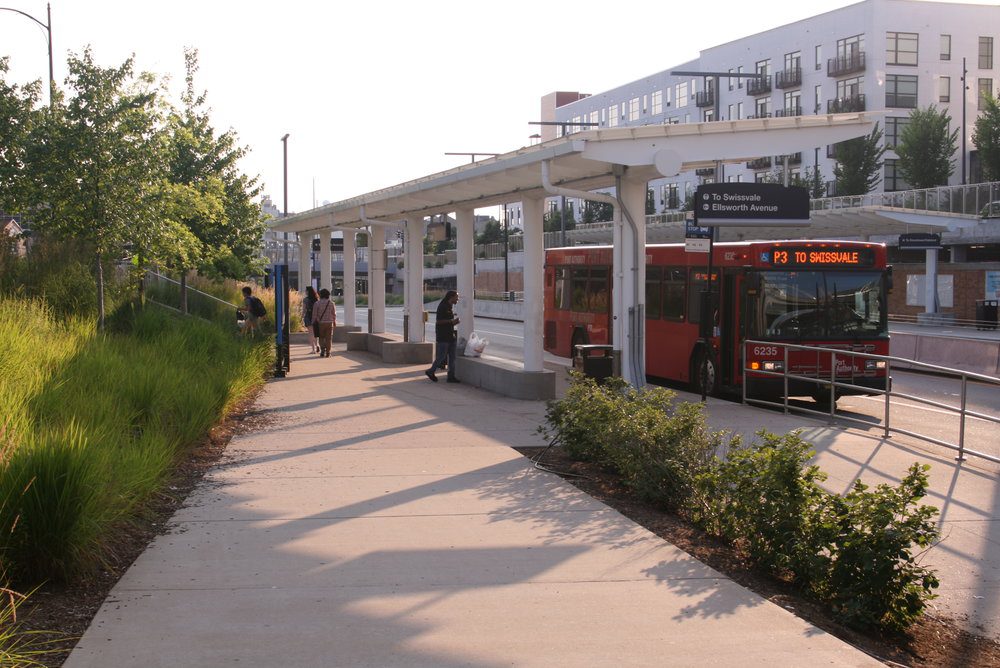 Less Road Time, More Live Time
What if you didn't have to sit in traffic? We grant your wish true. With one of the lowest travel-to-work times, our transportation system is built for the excess capacity. Getting around the Pittsburgh region is easy, and you won't pump your brakes (that goes for driving a car or riding a bike) in traffic. Public transportation and ride shares operating under strict COVID-19 protocols and adjusted schedules provide safe and reliable movement across our region.

Visiting family or friends out of town is simple, too, with the acclaimed Pittsburgh International Airport (One of the World's Most Innovative Companies, Fast Company) highlighting the options.
Commute Time
26.8 Minutes
Pittsburgh Metro Area (Census American Community Survey)
23.7 Minutes
City of Pittsburgh (Census American Community Survey)
45.7%
transit users commute under 30 minutes (Moovit Public Transit)
How to get Around
Need Quantitative Data on Moving around the Region?