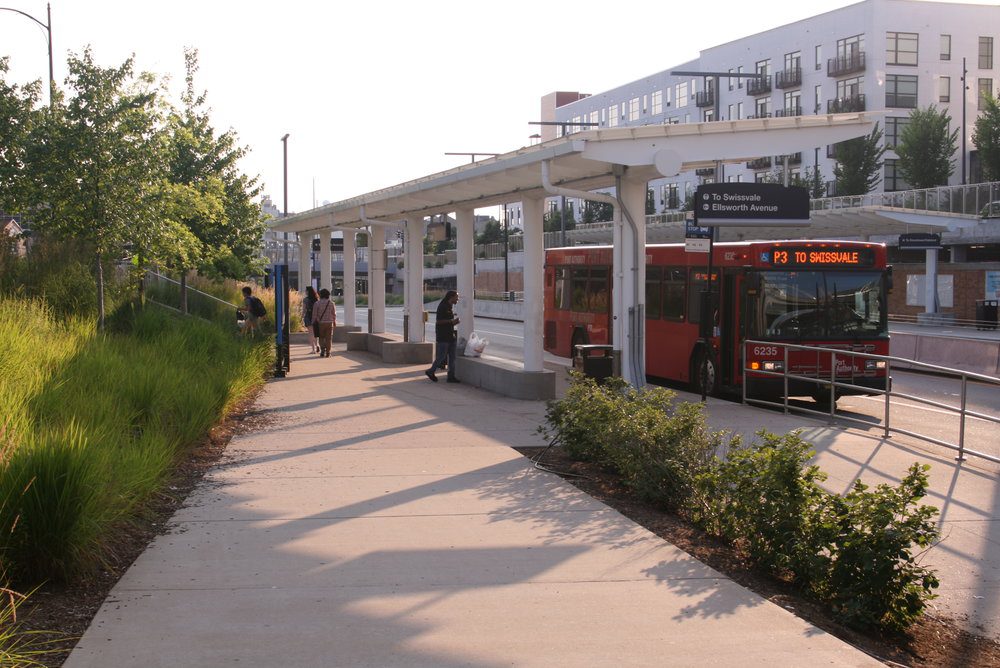 Public Transit in Pittsburgh
While Pennsylvania is known for gorgeous landscapes and scenic byways, commuters and vacationers still want to get where they are going fast. The good news is that Pittsburgh public transit has already asked the right question to resolve this issue: What if you could get anywhere you need to go in Pittsburgh and didn't ever have to sit in traffic? Public transit Pittsburgh-style ensures that this is not just a daydream.
With one of the lowest travel-to-work times in the country, our transportation system is built for excess capacity. Getting around the Pittsburgh region is easy for Pennsylvanians, and you won't even have to pump your brakes (that goes for driving a car or riding a bike) in traffic. Public transportation in downtown Pittsburgh is accessible and easy to navigate.
Need to head out of Pittsburgh for a few days? Visiting family or friends out of town is simple with the acclaimed Pittsburgh International Airport connected to the center of the city by both bus service and light rail.
When it comes to transit, Pittsburgh offers simple, affordable options and real-time support. Whether you are headed to Roslyn Place to see the last wood street in Pennsylvania or need to find a place to rent public scooters, Pittsburgh public transit has you covered.
Commute Time
26.8 Minutes
Pittsburgh Metro Area (Census American Community Survey)
23.7 Minutes
City of Pittsburgh (Census American Community Survey)
45.7%
transit users commute under 30 minutes (Moovit Public Transit)
How to Get Around
Need Quantitative Data on Moving around the Region?