Krystal Biotech in Pittsburgh Advances Gene Therapy Research
In a region that already represents a vast quantity of medical research, development and commercialization, Pittsburgh companies continue to proliferate like stem cells. Between 2010 and 2020, life science and healthcare businesses made more than 200 announcements regarding investments and expansions — representing $4 billion capital investment and more than 22,000 new jobs. The Pittsburgh region is now one of the top fifteen cities for life sciences clusters, with two major hospital systems and academic research leaders like the University of Pittsburgh.
The single largest headlining investment Pittsburgh has ever seen in biotech manufacturing was made during this period by Krystal Biotech, Inc., a biotechnology company founded by husband-wife duo Krish Krishnan, chief executive officer, and Suma Krishnan, president of research and development. The couple's biotech firm is headquartered in the Pittsburgh region and has a dedicated focus on the development and commercialization of gene therapy medicines and therapeutics.
In 2020 Krystal Biotech broke ground on a $90 million, 100,000-square-foot manufacturing facility in the Pittsburgh International Airport Corridor, an investment that expanded the company's already existing headquarters and lab space on Pittsburgh's South Side.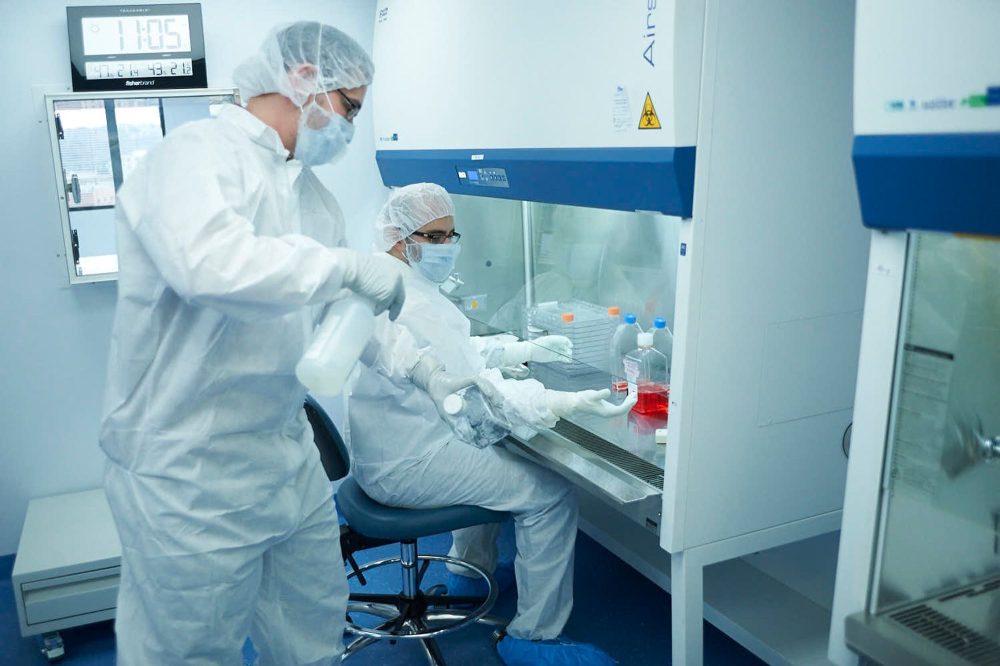 The Anatomy of Krystal Biotech's Breakthrough Success
In 2023 Krystal Biotech received FDA approval for the first-ever redosable gene therapy for Dystrophic Epidermolysis Bullosa (DEB) — a rare genetic skin disease that results in blisters and tears with minor friction or trauma. DEB has been characterized by the Dermatology Times as "the worst disease you've never heard of."
The company's gene therapy includes a unique topical gel called VYJUVEK, which restores functional copies of the gene responsible for the cell and tissue mutations that lead to DEB. This form of gene therapy is a major milestone in the treatment of DEB, as opposed to the standard DNA-vector integration method that can only be administered once and may lead to complications.
Since its founding in Pittsburgh in 2016, Krystal Biotech has grown from a staff of four to 230 employees. Suma Krishnan, president and co-founder of Krystal Biotech, credits a portion of the company's growth to the available talent from higher education and research institutions like the University of Pittsburgh and Carnegie Melon University, which each serve as major competitive advantages for life science and biotechnology companies.
Krishnan envisions even further growth of the company in the coming years. The company has a pipeline of gene therapy products for other rare diseases in addition to VYJUVEK and hopes to begin the treatment of patients with cystic fibrosis very soon. Krystal Biotech also has expanded into oncology research, with FDA acceptance of an investigational new drug (IND) application, which will help treat select patients with tumors.
A Nationwide Leader in the Cell and Gene Therapy Industry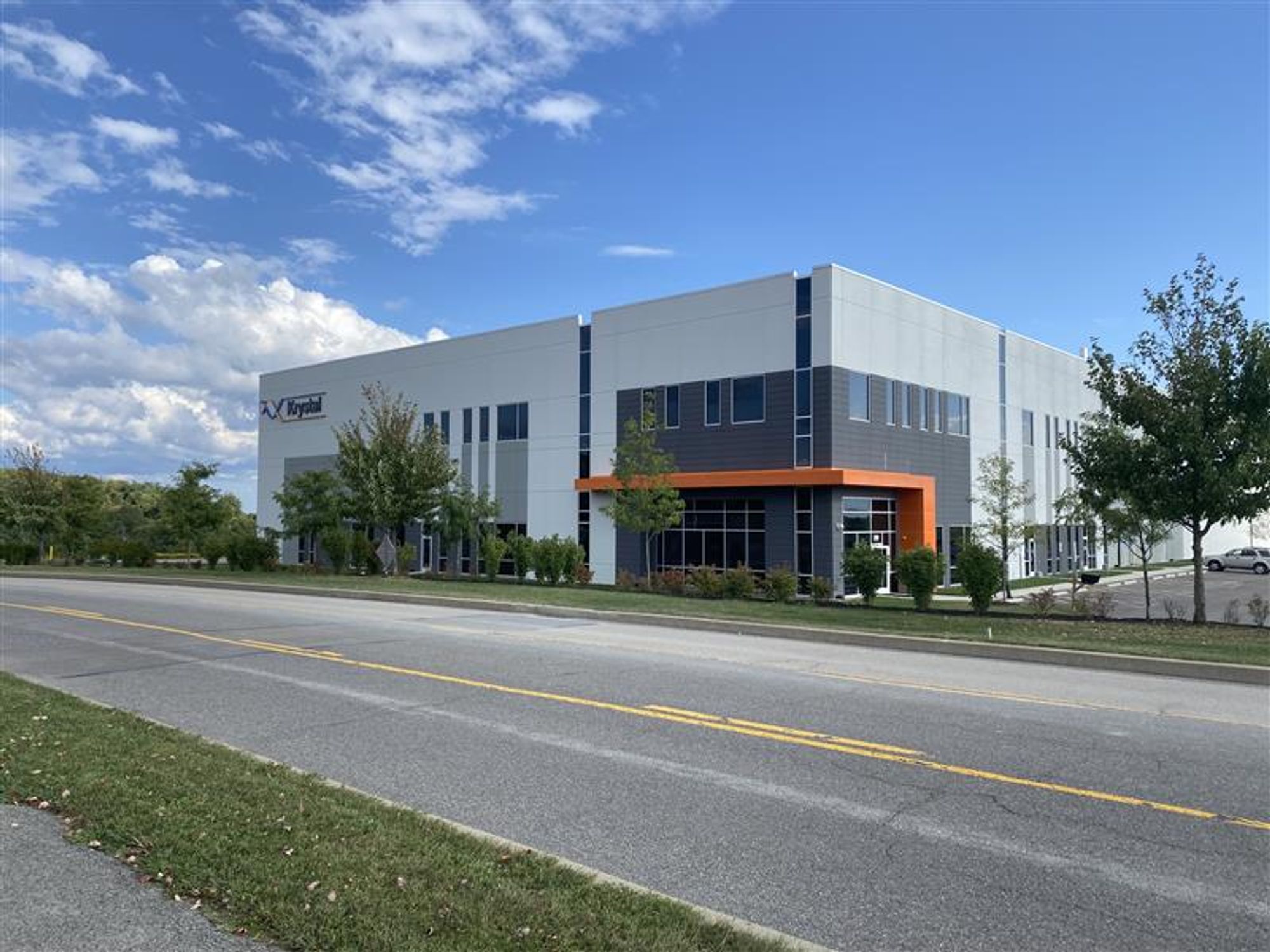 Grounded by a burgeoning gene therapy industry, Pittsburgh presents investors with an excellent opportunity to capitalize on its established life science ecosystem. Over 124,000 were employed in healthcare in 2021, while 7,345 of those had careers specifically within the life sciences sector across 164 establishments. Additionally, more than 13,000 healthcare and life science degrees and certificates were awarded during the 2019-2020 school year by southern Pennsylvania high education institutions.
Beyond Krystal Biotech, Pittsburgh companies like Bayer, Novum Pharmaceutical and Philips have been driving advancements in medical device development, software and clinical trials for years. Bayer's Pittsburgh location has served as the company's primary hub for medical device research and development since the 1950s. In 2022 the company announced it would expand its radiology software operations, hiring between 75-100 employees. Philips Respiratory — founded in 1976 in the Pittsburgh region — is the top regional life sciences employer in Pittsburgh, with an estimated 2,000 on staff.
AN EMERGING LIFE SCIENCES ECOSYSTEM
With such industry growth, CBRE ranked the Pittsburgh region as the No. 1 emerging life sciences ecosystem in the United States for 2020 — anchored by not one but two tier 1 research universities. Carnegie Melon University's Biomedical Engineering Program leads research on medical devices neural computation and neural engineering. The university's School of Business offers the Tepper Health Care Initiative, supporting student-led research into healthcare challenges.
Meanwhile, the University of Pittsburgh is a beacon of progress with a history of healthcare breakthroughs such as Jonas Salk's development of the first effective polio vaccine in 1952. More recent successes include the approval to commence construction on Bioforge, a 185,000-square-foot biomanufacturing facility, which further underscores the university's commitment to pushing the boundaries of innovation. Furthermore, the globally recognized University of Pittsburgh Medical Center (UPMC) stands as a pioneer in vertical integration within the healthcare industry.
Biotech and life science firms in Pittsburgh also have access to a robust array of funding opportunities. Notably, the Pennsylvania Department of Community and Economic Development established the Life Sciences Greenhouses program in 2001, resulting in substantial support for the region's burgeoning industry.
Healthcare and biotechnology companies can realize expansive growth and commercialization in the Pittsburgh region, where next is now and cutting-edge talent and collaborative business ecosystems drive investments. Find out how your company can join Krystal Biotech and other thriving life science companies by contacting us.