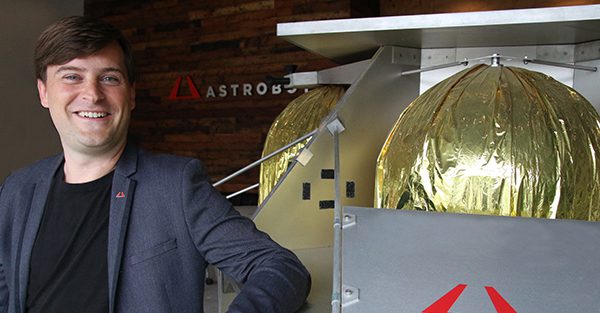 From the Blog
From a modest space over a bagel shop near the Carnegie Mellon University campus, a few true believers have created — both literally and figuratively — a launch pad.
Astrobotic is poised to return the U.S. to the surface of the Moon for the first time in almost 50 years with the maiden voyage of Peregrine Mission One, which is scheduled to deliver scientific instruments, technology demonstrations, time capsules and more in mid-2022. If it succeeds, it will be the first American spacecraft to land on the lunar surface since the Apollo missions.
Founded in 2007, Astrobotic defied the odds by breaking into the exclusive space industry and expanding to include a team of 158 people and opening a new 47,000-square-foot headquarters on Pittsburgh's North Side — the largest private facility in the world dedicated to lunar logistics. Peregrine Mission One will include 15 commercial customers, including NASA, from seven different countries.
More recently, Astrobotic won a $199.5 million contract to deliver NASA's water-hunting rover to the Moon. To date, the company has more than 60 prior and ongoing NASA and commercial technology contracts worth upwards of $325 million. Chief Executive Officer John Thornton credits the company's success to its regional roots and work ethic.
Learn More