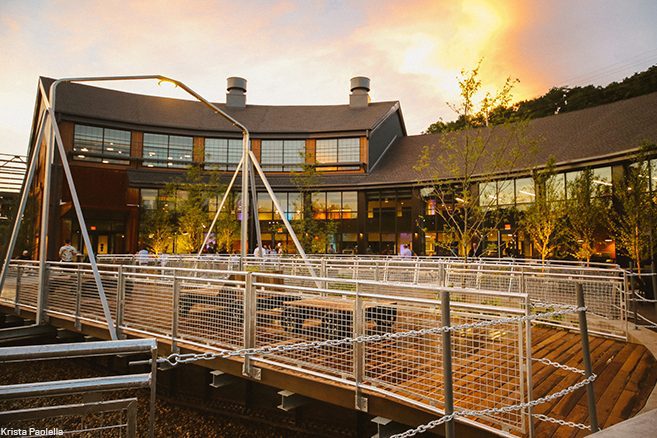 From the Blog
A circa 1887 facility that once stabilized locomotives is now providing a home for a new kind of engine: dubbed the Roundhouse, the newly refurbished space offers a flexible work environment for remote teams, startups and individuals in the new economy.
OneValley opened its doors at the Roundhouse in the Hazelwood Green development in September 2021 as the Pittsburgh Innovation Center. It houses and supports startups, nonprofits, accelerator partners, venture capitalists and corporate innovation leaders.
The center provides a safe environment that can adapt to the ever-changing nature of the pandemic. It offers indoor-outdoor collaborative workspaces that accommodate more than 250 people for events such as pitch competitions, corporate events, fundraisers and more, as well as flexible rooms for workshops that meet the needs of hybrid working models.
The Pittsburgh Entrepreneurship Platform (PEP), an extension of OneValley's global entrepreneurship platform Passport™, was launched alongside the innovation center and is free to the center's members. It connects local startups and entrepreneurs with an ecosystem that has access to global resources.
Learn More