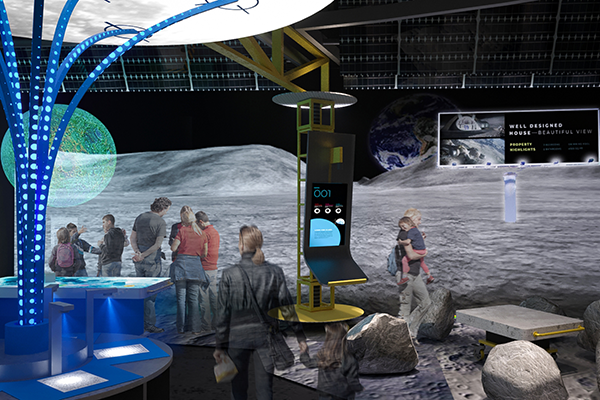 From the Blog
This year, the United States is poised to return to the moon when Astrobotic's Peregrine spacecraft touches down on the lunar surface, guided by mission control in Pittsburgh. So it is perhaps fitting that Astrobotic — Pittsburgh's premier space robotics company — also will serve as the setting for the Moonshot Museum, which focuses on career and community readiness for the 21st-century space industry.
A wall of windows in the museum will offer a view of Astrobotic's clean room workshop, where spacecraft are assembled. Visitors also may view lunar landers, rovers and scientific instruments destined for the moon.
Designed with middle- and high-school audiences in mind, the museum is meant to serve as a living laboratory and will include simulated lunar missions with tasks that include problems based on real industry challenges.
The museum is scheduled to open in the fall of 2022 and plans to collaborate with industry partners in space, technology and education to nurture interest in space as well as map out clear pathways and career opportunities for those interested in being a part of the space industry in Pittsburgh.
Learn More