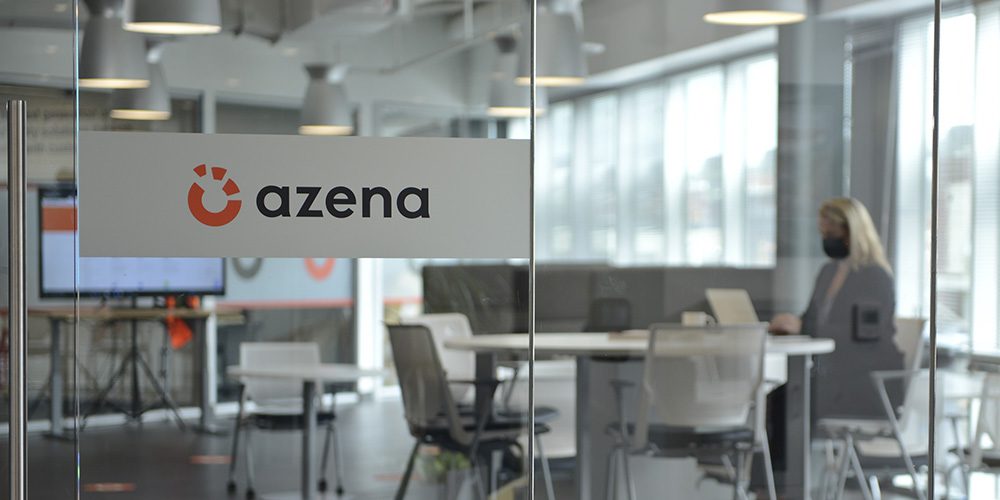 From the Blog
A company that expands security camera capabilities by introducing computer vision technology and artificial intelligence is creating next-level opportunities for its users.
Azena, which was launched in 2018, now has more than 350 users signed onto its platform who have purchased app licenses and are using cameras. It allows retailers to sell merchandise, cities to manage traffic, stadiums to monitor fan capacity levels and manufacturers to ensure compliance with safety gear on their manufacturing floor.
Rather than feeding a central server for analysis, as traditional security cameras do, Azena puts the analytics in the camera itself so it can view, analyze and decide which video information is important enough for human review. Its apps also measure certain aspects of efficiency, such as how many people are in line at a retail checkout or how many customers use a specific store entrance.
The company is supported by Bosch, both financially and with co-location and collaboration opportunities in Pittsburgh. One of its projects partners with the Pittsburgh Penguins, who will be using Azena technology on game days to optimize parking operations and detect long lines outside PPG Paints Arena as fans line up for security checks. The Penguins will also test retail heat-mapping applications to optimize the layout of their souvenir shops.
Learn More