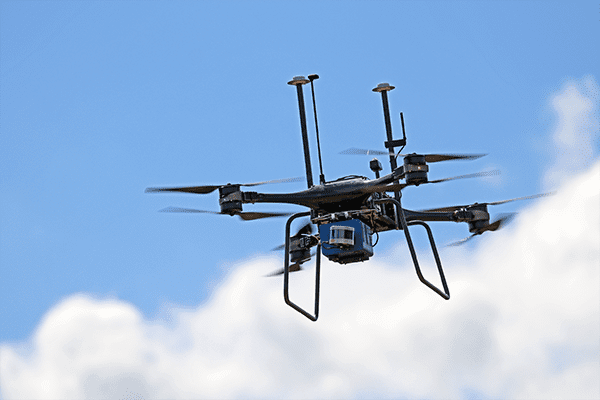 From the Blog
Imagine a world in which a chair-sized drone delivers life-saving food and water to a disaster site, or urgently needed medical supplies to mountainous terrain. That's the future envisioned by robotics startup Near Earth Autonomy, which is developing technology for autonomous flight.
Sanjiv Singh, Near Earth's chief executive officer, intends to establish the Pittsburgh region as a global leader in autonomous flight much as other startups such as Aurora have built the region's reputation in autonomous driving. 
To date, the company's flight operations team has conducted more than 5,000 test flights and plans hundreds of thousands more to demonstrate the technology's capabilities. Eventually, the systems could deliver passengers as well as cargo via drones that range in size from small drones to full-sized helicopters.
"Our mission is to build a world where you can get anything, anytime, anywhere just as easily as you can download digital content on your smartphone today," Singh says. The goal is not only to improve lives, but also to possibly save them through the technology — and to make something ordinary out of the seemingly impossible.
Learn More