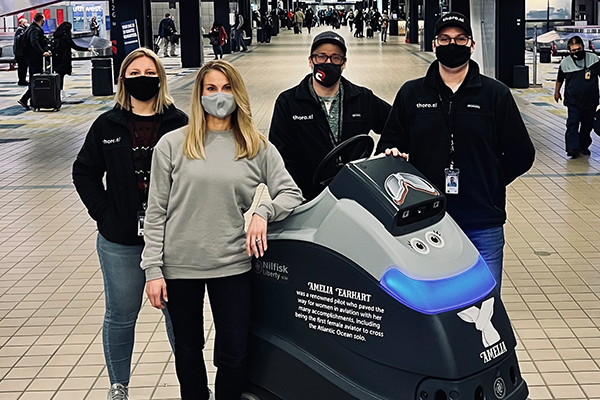 From the Blog
The Pittsburgh region is home to about 100 robotics and autonomy companies, employing more than 6,000 people and contributing nearly $3.2 billion in economic activity. But those impressive numbers didn't happen by accident.
Hard work by public-private partnerships, universities and others laid the foundation for a thriving tech and robotics ecosystem, one that startup Thoro.ai credits with its March 2021 launch.
Building on technology that originated at Carnegie Robotics, the company's systems enable safe, reliable and versatile autonomous robots that can navigate in high-traffic areas such as airports, retail environments, hospitals and schools.
As part of its commitment to giving back to the region, Thoro.ai is both sponsoring and mentoring a local school district's robotics team.
Learn More