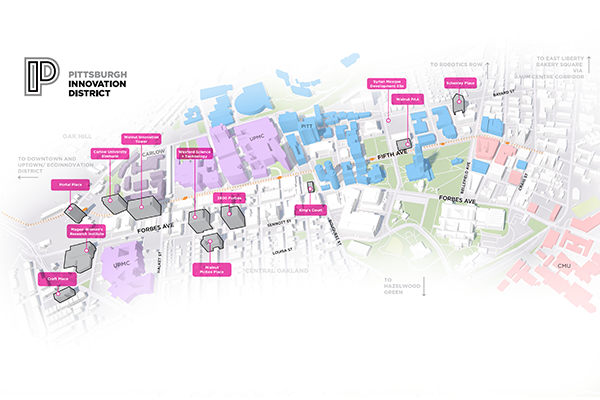 From the Blog
Investment and partnership are key to capturing the outsized potential of Pittsburgh's Innovation District, according to its director, Mike Madden.
The 1.7-square-mile district, of which Oakland is the heart, constitutes more than one third of Pennsylvania's university research output. To ensure that Pittsburgh continues its role as a trendsetter among peer cities, the district must leverage both public and private support to ensure that its benefits are inclusive.
To do this, the district needs to strategically develop its footprint while also addressing challenges such as housing, transportation and access.
University and regional leaders agree that optimizing development of the limited real estate along Fifth and Forbes Avenues will help facilitate the economy of the future for the Pittsburgh region.
Learn More