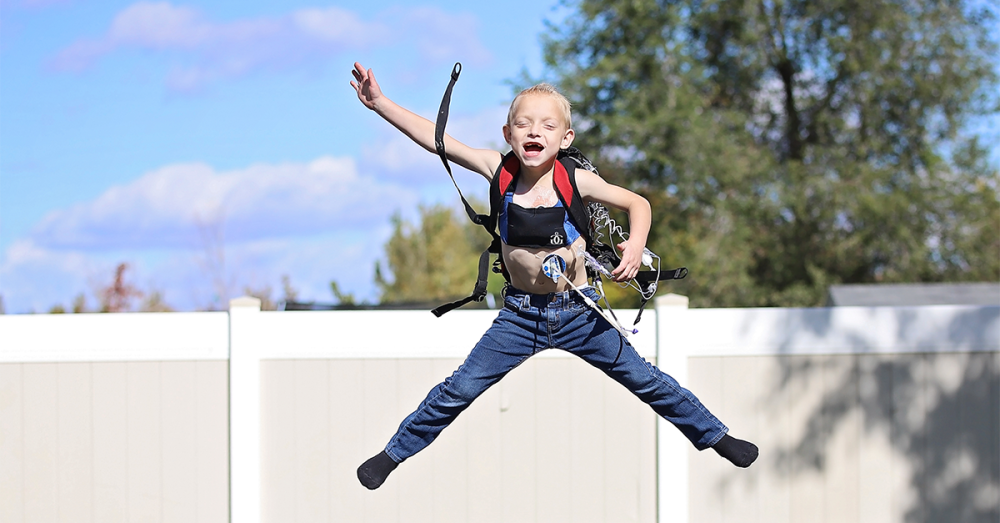 From the Blog
Describing herself as an "accidental entrepreneur," Sarah Palya had the greatest possible inspiration for starting her business: her son, Gus. And she also had abundant resources throughout the Pittsburgh region to make her vision a reality.
Palya's business, Gus Gear, produces vests that keep central lines secure in medically fragile children to allow them to become more active and independent. She was inspired by her experiences with Gus, whose health challenges mean he requires a central line in his chest to deliver IV nutrition. The vest protects the central line so he can move more freely.
Palya hails from a teaching background and did not have formal business experience. So she drew on programs such as Chatham's Center for Women's Entrepreneurship, the Pitt Innovation Challenge, Innovation Works (AlphaLab Gear and AlphaLab Health), Allegheny Health Network (AHN), and The Richard King Mellon Foundation.
These initiatives were crucial to her success, giving her access to resources, education, connections and community that helped fill the gaps in her knowledge. Palya credits the region's robust startup community as well as its health care systems with providing the right environment to catalyze her business.
Learn More