Green construction enthusiast by day, Batman by night
NEWS
You might know him as Batman, but to us in Pittsburgh, he is a local hero. Michael Keaton is playing a big role in the future of Pittsburgh, partnering with Nexii Building Solutions on a new green-building facility that will create more than 300 job opportunities and drive a green shift in the construction industry.

Nexii's sixth plant, the second in the U.S., will be developed by Trinity Sustainable Solutions. The fast-growing green construction technology company produces building panels that are an alternative to concrete and require up to 50% less energy to manufacture. In fact, the company recently built a Starbucks in British Columbia in just six days with nearly zero on-site waste. Keaton hopes his work with Nexii will contribute to Pittsburgh's sustainability, driving green solutions for some of the world's toughest problems, like reducing society's impact on the environment.

"If you can put people to work and have some even modest impact on climate change, why would I not want to be involved in something like this?" Keaton asked. "It's not really what people would call sexy," he added. "But, to me, it's very interesting. I'm a little bit nerdy about construction – I like building things."
Learn More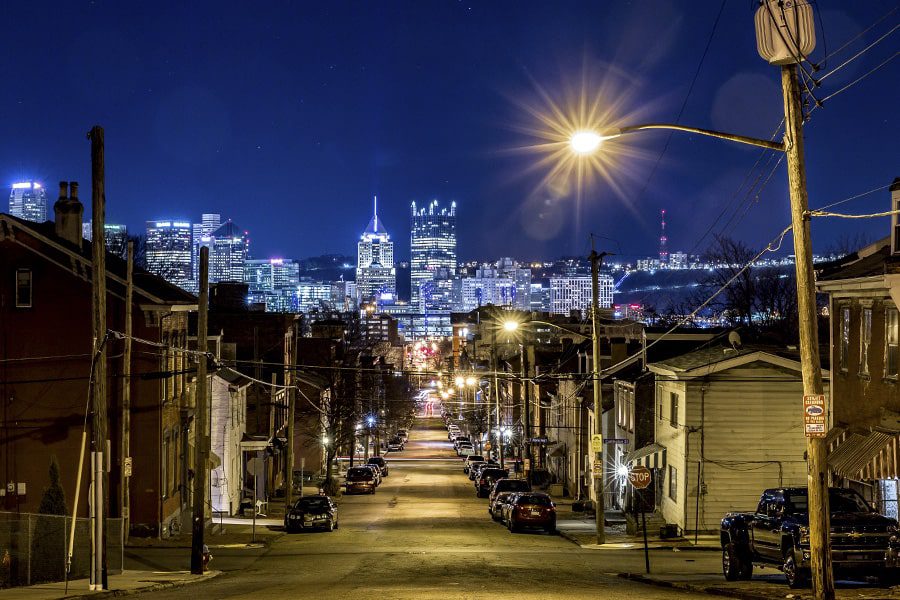 FROM THE BLOG
Carnegie Mellon and The Heinz Endowments are partnering to address longstanding barriers to equity and foster economic empowerment in the Pittsburgh region. The Endowments have committed $30 million over six years to fund and establish The Center for Shared Prosperity at CMU – a sustainable and replicable model for community-university collaboration – as well as real-world projects that are identified by partners and that are grounded in the community.
The initiative will leverage the university's strength in applied research to develop, pilot and scale region-wide interventions to identify and address structural barriers to access and opportunity. The largest grant in The Endowments' history, a portion will also be used to establish an endowment to support the center's work in perpetuity.
"The Heinz Endowments and CMU have worked together for decades on projects that support Pittsburghers, and this new initiative will expand our community collaborations at a particularly critical moment. With both the pandemic and the rapid pace of technological change contributing to a widening opportunity gap, the solutions proposed through The Center for Shared Prosperity will help our region address societal barriers and will also serve as a model that can be replicated in communities across the country," said Farnam Jahanian, CMU President.
Learn More
Quote
Pittsburgh's tech industry has grown significantly over the past several years, and I am proud that Duolingo's roots are here.

Luis von Ahn, co-founder and CEO, Duolingo
Michael Keaton is bringing hundreds of green jobs to Pittsburgh plus CMU's new equity initiative.