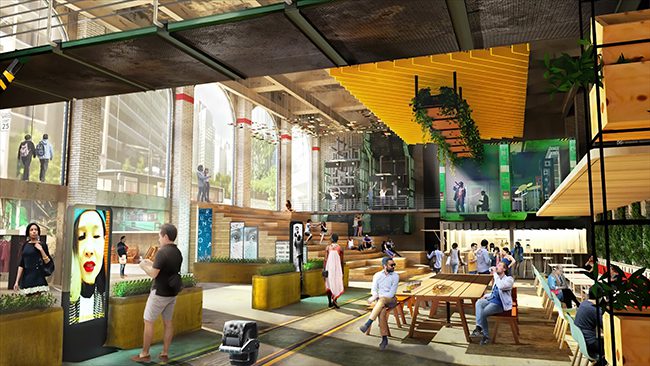 From the Blog
New plans are underway for an iconic space at Pittsburgh's front door: the International Free Expression Project (IFEP) is planning a celebration of free expression in the now-empty press room of the former Pittsburgh Post-Gazette headquarters downtown.
Known as the Marketplace of Ideas, the proposed initiative will include artwork, performance space, educational exhibits, artisan stalls, video screens, maker spaces and food and beverage concessions. It also will serve as a community center with programming from cultural organizations, schools, museums and others from around the world.
According to Greg Victor, founder and chief executive officer of the IFEP, market and financial analyses show the Marketplace of Ideas could be financially self-sustaining through retail and food and beverage sales alone.
The group is moving into pre-construction activities with a real estate team to establish selection processes for an architect, construction manager and general contractor.
Learn More