TALI Builds a Model to Enhance Diverse Leadership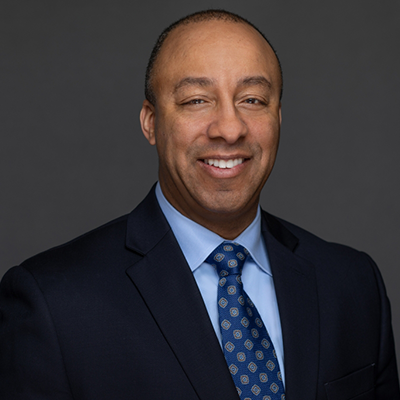 One of the key factors that drives growth in metropolitan regions is diversity. Simply put, when diverse talent is able to thrive and grow, the entire region reaps the benefits. With that goal in mind, The Advanced Leadership Institute (TALI) was conceived as a way to cultivate Black executive leadership to strengthen companies, institutions and communities across the Pittsburgh metro.
We launched our first cohort in January 2019 in partnership with Carnegie Mellon University's Tepper School of Business, which worked with TALI to create the Executive Leadership Academy, focusing on executives and mid-level managers who aspire to attain higher-level positions. Twenty-three graduates grew to 28 the following year, with another 28 in 2021. Our fourth cohort launched in January 2022 with 25 people.
Participants spend two full days per month for seven months in the academy focusing on four key components: curriculum, one-on-one executive coaching, mentorship and cultivating the experience to create a sense of bond and connection with the region. When they graduate, they are connected for a lifetime to the TALI alumni community, a network designed to position them for continued success.
Support from the Richard King Mellon Foundation, Highmark Health, and BNY Mellon helped TALI grow from an initiative into an institute in 2021. These supporters, along with other sponsors and contributors, are dedicated to helping us create a sustainable change across the region. There are many individuals who championed this cause and helped bring TALI to life. Among them are Marsha Jones, our board chair; Jerry MacCleary, board vice chair and Greg Spencer, who served as a founding co-chair. This combination of strong community and corporate leadership provided a powerful boost to our efforts.
Already, these investments are paying dividends: graduates report feeling more confident as leaders in their organizations and are better positioned as leaders in the region. Within two years of graduation, more than 83 percent of our first cohort earned promotions or significantly increased responsibilities, a trend that continued among subsequent cohorts.
We also are seeing diverse talent stay in the region, an important goal of the initiative. In our first year, some students said they were excited to attend but planned to leave Pittsburgh. By the time they graduated, many were getting promotions, purchasing property and joining local boards. Of our 79 alumni so far, only a handful physically left the Pittsburgh metro.
Recently, TALI started an emerging leaders program focusing on people earlier in their career trajectory to help them develop leadership potential. The first cohort launched in October 2021, with 24 people scheduled to graduate in April as we recruit for the second cohort. For this program, we use not only Carnegie Mellon, but also faculty from the University of Pittsburgh Duquesne and Robert Morris University. TALI alumni offer mentorship to the Emerging Leaders cohort, continuing the cycle of connection.
Recruiters report that talent will often ask about TALI, and view company involvement as a benefit because it provides access to a wider network of diverse professionals. We are proud to see that level of impact from our efforts. Knowing that Pittsburgh isn't the only region in the country that faces diverse leadership challenges, we believe the potential exists for others around the country to benefit from the model we've created here.