Building an Inclusive Culture Starts Before Day One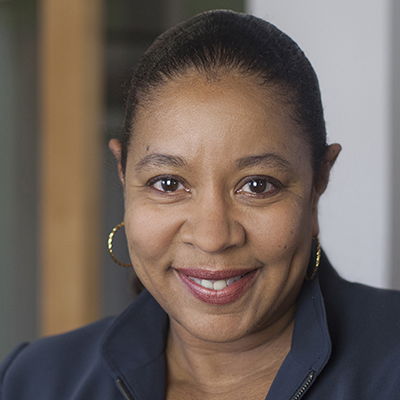 Let me first start off by reiterating what I have stated all along about entrepreneurs … entrepreneurs are fearless! They are the most resilient individuals who ever walked the face of this earth. They have a reputation for moving quickly. Early-stage companies tend to walk to the beat of their own drum, laying the foundation of their company while working tirelessly on something they believe will add value to society. They accomplish all of this while operating in – and sometimes changing – the wider world with all its flaws and opportunities. Companies need diversity and inclusion in order to survive in the ever-increasing complexity and continued disruption which challenges our society.
We've all heard that companies with diverse makeups outperform those who are not. The business case for equality, diversity, and inclusion is stronger than it's ever been and I'll let you in on a little secret…it's growing even stronger. It's time for early-stage companies to show other companies how it's done by creating (from the beginning) a plan that identifies solutions for building a stronger, more inclusive workforce.
Inclusive founders and cofounders take risks and empower everyone around them to do the same. There is no reward without risks. Cofounders manage their own growth and the growth of their company. These leaders come to work ready to unapologetically remain agile and collaborative with their teams and do everything within their power to move their company to the next phase of growth.

We know early-stage companies can be disrupters and outperform teams that are not inclusive. Then why is it that we are having a rough time at any stage making this happen? The mindset of intentionality is there. However, there is more value placed on the product, securing funding, building the team – not necessarily a diverse and inclusive team but rather a competent team – and once the company begins to scale, then focus on inclusivity.
Here are some ways to ensure early-stage companies can write the blueprint for intentionally creating a diverse and inclusive team from the onset of forming their company.
Define your culture from the onset
Become intentional about defining what your culture will look like from the onset. An inclusive culture is critical and will determine how the company functions. This means how the team interacts, behaves and how the team, in general, operate within the company. Startups who are intentional and make the commitment to inclusivity will not only attract but retain talent and place themselves in a position to catalyze growth.
Founders and cofounders must do more than profess they are inclusive. It goes far beyond lip service. Having a statement, process or protocol is not enough. The first step founder must do is build their pipeline of inclusive and diverse stakeholders. That begins, if possible, well before starting their company. Get out of your comfort zone and begin to visit or reach out to diverse groups and introduce yourself. Be transparent about what you are trying to accomplish and what your vision is of leading a diverse and inclusive company.
Expand your pipeline/resources
Examples of groups to reach out to are: Women in Bio, National Society of Black Engineers, National Society of Hispanic Engineers, CCAC branches, local high school counselors (Pittsburgh Public Schools, private and charter schools, etc.), coding camps, and so many others. These areas are full of brilliant future leaders just waiting for someone to tap into their talent.
Inclusive Search Process
Having a team of recruiting managers who share the same experience, background and think alike will not drive progress towards your diversity and inclusion goals. The best way to ensure a more diverse and inclusive recruitment process is to have a diverse group of people involved in the decision-making process to gain the desired results.
An intentional approach to those who have no idea how to secure a diverse and inclusive talent pool could be to reach out to a staffing solution provider, like EARN or others, who specialize in diverse talent.  These can be excellent resources for those who want to increase inclusivity within their company.
Maintaining a culture of inclusivity
Once you are well positioned and on a strong foundation of securing an inclusive culture, you must maintain it. You cannot forget about what got you there! You must continue to educate the team by exercising the diversity and inclusion muscles. What are the muscles? The muscles are flexed by team-building exercises and trainings. These trainings should make the team aware of their own unconscious bias which will provide new perspectives. Continue to look for new opportunities to keep the team engaged. You can't "set it and forget it."
Creating diversity and inclusion does not mean simply checking the box. It is about bringing intentionality to your recruitment efforts. That means the inclusion of multiple variables which include religions, backgrounds, ethnicities, abilities, rural and urban dwellers, genders and ages. To weave inclusion into the fabric of your company, you may also include lifestyles, family composition, and education levels as they are also components of diversity. Remember, diversity and inclusion aren't a one-size-fits-all approach. Each culture has its own unique circumstances.
By unlocking the power of our minds, we change the way we address the unwitting bias that holds us back from securing the talent we need for our businesses to thrive and fully realize the potential of a diverse team's creativity. Startups have the power to intentionally begin their journey as a place which includes women, people of different races, ethnicities and socioeconomic status, and those with different physical and cognitive abilities. That's how companies reach true scale and deliver impact way beyond their small beginnings.