The Pursuit of Happiness: How Teaching Mindfulness Creates a Thriving Region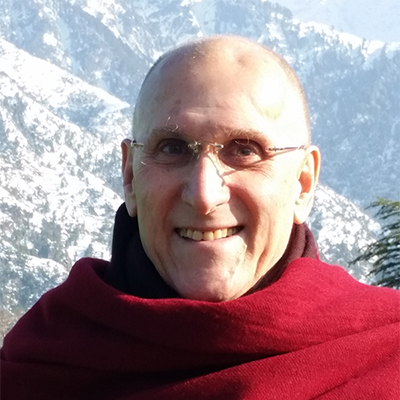 Finding quietude in the chaos of daily life — particularly during times of significant change — is a universal challenge, one that crosses cultures, socio-economic classes, and generations. But it's possible to replace anxiety, fear and loneliness with a sense of well-being, as people across the Pittsburgh region are beginning to discover.
The Altruism in Medicine Institute is teaching people from across the region who work in settings as varied as health care, education and law enforcement how to find the tools they need to find healthy self-confidence and move beyond empathy to compassion. The results? A happier, more productive population.
It's fashionable to blame the COVID-19 pandemic for the high rates of burnout that employers are reporting nationwide. But the pandemic just magnified an existing problem: burnout rates in these fields have been historically high, driven by people who are exhausted and isolated. And now that we are living in a time of uncertainty, we find ourselves questioning "what if," and building worst-case scenarios that contribute to anxiety.
Our institute teaches techniques for calming the mind; to gain more balance between mind and body so we feel less chaotic, allowing the mind to settle and become calm and joyous. This, in turn, allows us to relate to each other better, to have respect for ourselves and others, and to trust. These techniques help our society find inspiration and creativity that allow us to thrive and move forward.
I founded the institute in California seven years ago after teaching these techniques to groups in Japan, Mongolia, Hong Kong, Russia, and — later — the United States. Not long after forming this nonprofit, I was invited to give a keynote address at the Family Medicine Education Consortium's annual meeting in Pittsburgh.
Among the people I met there were Bill Strickland, founder of Manchester Bidwell Corp., and Scott Lammie, then chief financial officer of UPMC Health Plan. Through those connections, I presented a number of programs at Manchester Bidwell, and I was invited by Diana Holder, UPMC Health Plan's chief executive officer, to meet with other leaders within the UPMC system.
As a result, we've trained about 3,000 nurses through relatively short, two-hour interventions that qualify for continuing nursing education credit. We give them learning objectives and a lecture, followed by a robust question-and-answer session and a meditation. We follow up with webinars.
Through former Pittsburgh Mayor Bill Peduto, we met Police Chief Scott Schubert and now are tailoring our training for law enforcement. We are working to foster better community engagement and presence so officers learn about a community beyond times of emergency, hopefully reducing friction between officers and community residents.
We also are working with the city's Parks and Recreation Department to help create mindful experiences in the city's public spaces, whether they span a street corner or several acres, to reach the city's visitors.
After all these successful interactions, it made sense to relocate the institute from the West Coast to Pittsburgh, a beautiful region with people dedicated to improving social determinants of health: safer communities. Access to nutritious, cost-effective food. Creation of good-paying, sustainable jobs. Access to quality health care. The region is full of people who are dedicated to these goals and to looking at broader issues that affect people's lives; by improving those, we improve the overall health of the region's population.
In 2021, we officially moved to Pittsburgh, and in 2022, we look forward to continuing our compassion training for UPMC's nurses, Pittsburgh police, and soon, hopefully, to educators in the Pittsburgh Public Schools. We act locally, but think and also work globally, toward improving social determinants of health. And while we are based in Pittsburgh, we also enjoy an international presence in Japan, Hong Kong, Mongolia, Russia, Spain, Germany, France and the U.K.
We cannot think of a better time to advance this work, nor a better setting for a home base. And we are excited to help facilitate the healing process for ourselves, our families, our communities and our world.