The path to transforming a historic downtown pressroom into a "Marketplace of Ideas"
"As governor, I'm excited by the prospect of hosting Independence Hall and the National Constitution Center at one end of the state and, at the other, a Marketplace of Ideas and signature work of public art celebrating one of the first freedoms enumerated in the Bill of Rights: the right to free expression." — Pennsylvania Gov. Tom Wolf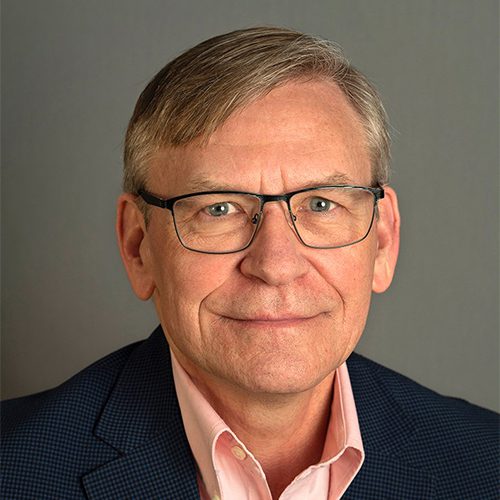 Independence Hall and the National Constitution Center are in Philadelphia, of course. But where would this "Marketplace of Ideas" be located at the other end of the state? And what is it anyway?
The Marketplace of Ideas is an initiative of the International Free Expression Project. We're working to build a unique attraction in the cavernous, abandoned pressroom of the former Post-Gazette building at Pittsburgh's front door. We hope it will help revitalize Downtown's pandemic-battered economy, spread its economic benefits across the region, attract visitors from Homewood to Holland and lift the spirits of everyone in the Pittsburgh area.
IFEP has an international mission, but it is also all about Pittsburgh. We're an independent nonprofit organization working to build a world in which everyone can be who they are, say what they want, and be heard. And one of the projects we've launched to help make this happen is the Marketplace of Ideas, a home for free expression, a place where people will be encouraged to express themselves, listen to others and defend the right of everyone to express themselves freely.
The Marketplace will be a hive of activity filled with artwork, performance, conversation, educational exhibits, artisan stalls, makerspaces, video screens and food and beverage stands. It will be an explosion of expression in a historic industrial setting where a newspaper was published that dates back to the Bill of Rights, which established the right to free expression in America.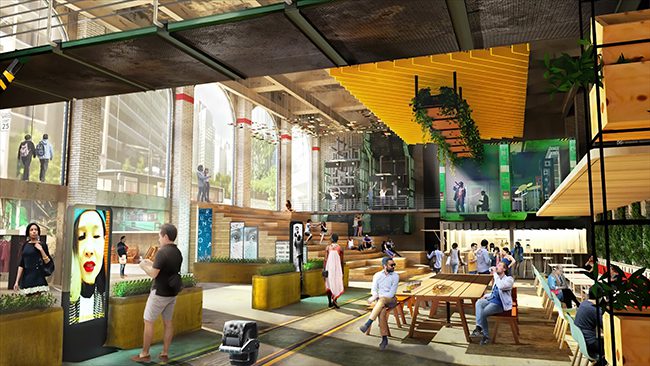 The Marketplace will have singular industrial capabilities. Enormous I-beams overhead and a rail system underfoot will enable it to be ever-changing. Food stalls, artisan booths, theatrical staging, terraces, exhibits and art installations will be lifted in, wheeled out and moved around.
The Marketplace also will be a community center, a gathering place for everyone in Pittsburgh. Activities will be programmed primarily by Pittsburgh cultural organizations, schools, museums, universities, businesses, media outlets and grassroots groups, as well as individuals and institutions from across the world that can bring fresh ideas and different perspectives to our region.
Among its benefits, the Marketplace will:
Draw international attention to Pittsburgh as a world-class city where everyone is welcome and ideas are nourished.
Showcase Pittsburgh's creative accomplishments at the city's front door, such as all the amazing technological and artistic innovations that are now tucked away and out of sight in Oakland, Lawrenceville, the Hill and Hazelwood Green.
Activate a dead corner of Pittsburgh's Gateway by providing an exciting indoor venue for the millions of people who gather over the course of a year at Point State Park.
Extend to the Point the corridor of entertainment, culture and dining that runs from Lawrenceville through the Strip District and down Penn Avenue to the Cultural District and Market Square.
Provide a wonderful amenity for all those who work in, live in or visit the neighborhood, which includes those who populate the Gateway buildings, the Grand Wyndham Hotel, PPG Plaza, Fifth Avenue Place and the developing residential corridor along First Avenue.
Attract tourists, tenants and investment to Downtown.
Create jobs, especially for people living on the margins.
Offer platforms for under-represented local communities to be heard.
Promote STEAM education by marrying high tech with art and engaging young people in the planning, design and implementation of activities.
Provide a venue for people from every corner of Pittsburgh to express themselves, exchange ideas and learn about the lives of people from different backgrounds — whether they live across town or a world away.
IFEP's other core projects, which also are intended to serve our mission while benefiting Pittsburgh are:
An iconic work of public art
IFEP plans to erect the world's first signature work of public art symbolizing free expression. It is to employ cutting-edge technologies so that it can be programmed from anywhere to appear as almost anything — from the work of Brazilian artists to the faces of writers being jailed in Belarus. It also will generate renewable energy.
Free expression education
IFEP is working to develop Immersive high-tech tools and activities — such as interactive displays, e-games and robots — that drive home to people, especially young people, the importance of expressing themselves and listening to others. These will be sprinkled throughout the Marketplace and road-tested. Once fine-tuned, they will be made available to teachers and advocacy groups worldwide.
Helping artists emerge
IFEP supports young artists and innovators by commissioning and exhibiting their work.
Is this pie in the sky? Not anymore. Over the past five years, IFEP has raised a half-million dollars. It has purchased and stored 80 tons of newspaper presses and artifacts that were scrapped when the PG moved out of the building so they can be displayed in the Marketplace of Ideas.
It has mounted art exhibits and a pressroom art installation for two First Amendment conferences and mounted mural exhibitions on the facades of two Downtown buildings.
It has presented performances by exiled Vietnamese musician/dissidentMai Khoi, a member the IFEP International Advisory Board, in New York, San Francisco and Pittsburgh.
It has launched an online series of conversations about free expression titled "Visionaries."
It has assembled an impressive International Advisory Board with a roster that includes actor Michael Keaton, Nobel laureate Svetlana Alexievich, journalist Tom Brokaw, African activist Stella Nyanzi and Jose Omar Rabago Vital, past chair ofIFEX, the global network of free expression organizations.
Collaborators have included IFEX, the University of Pittsburgh, Carnegie Mellon University, Columbia University, PEN America's Artists at Risk Connection, Yadoo artist colony, the World Affairs Council and the Committee to Protect Journalists.
Where do things stand now?
Marketability and financial analyses show that we can make the Marketplace of Ideas financially self-sustaining through retail and food and beverage sales alone. An awesome real-estate team is moving into pre-construction activities, such as establishing selection processes for an architect, construction manager and general contractor.
To develop IFEP's public artwork symbolizing free expression, we've partnered withLand Art Generator Initiative, which has held competitions around the world to design high-tech works of public art that generate renewable energy. This summer, IFEP and LAGI will convene community gatherings to generate ideas, support and participation.
We are working with CMU's CREATE Lab to add data layers to its EarthTime machine so that it can graphically display attacks on free expression — from the global to the individual-case level, over time and in real time.
In April, we will present performances by Mai Khoi in the Netherlands where she will be receiving the 2022 Four Freedoms award for Freedom of Speech from Dutch Prime Minister Mark Rutte.
In September, IFEP will present with Point Park University's Center for Media Innovation the world premiere of Mai Khoi's "Bad Activist: The Stage Show" at Pittsburgh Playhouse.
IFEP has come a long way since the Post-Gazette moved out of its historic building at the Gateway in 2015. Scores of extraordinarily talented collaborators have brought ideas and energy to the cause — to the point that we are now lined up to attract substantial national and international support if we get robust buy-in from the Pittsburgh community.
A lot of heavy-lifting lies ahead, to be sure, but all of our ambitious projects suddenly seem within reach.