Making Pittsburgh a Laboratory for Sustainable Innovation
The Pittsburgh region set collective resolutions for this decade in the Allegheny Conference on Community Development's Next is Now, a 10-year development plan launched in 2020. The plan is built around three goals: improve the standard of living for people in the region, increase the rate of job growth, and align the region with national and global sustainability targets.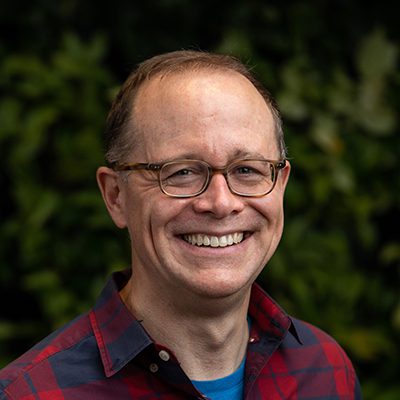 For the last goal, Next is Now pledged to reduce regional greenhouse gas emissions to align with the collective goals of the Paris Accord and to implement strategies toward the UN Sustainable Development Goals ("SDGs"). Pittsburgh has many players to help advance this bold goal including within the private sector, civil society and higher education.
For example, a decade ago, Chatham University made a big bet on this kind of future, creating the Falk School of Sustainability & Environment at the Eden Hall Campus (where I serve as Dean) just north of the city. Eden Hall was the first college campus built from the ground up to model a sustainable future, and is a laboratory for innovative sustainable technologies like stormwater and wastewater systems that limit runoff and treat used water on-site to avoid downstream impacts, Platinum LEED-certified classroom and dormitory buildings, one of the largest university geothermal heating and cooling systems, and a certified organic farm.
Serving as a training ground for undergraduate and graduate students in the Falk School –and a base for partnerships with the community to tackle pressing problem – Eden Hall is a key element of Chatham's pledge to be carbon neutral by 2025, aligning it with the Paris goals. Based on these and our other commitments to sustainability, Chatham was named the #4 'Green College' in the United States by Princeton Review last year, and illustrates how this goal can be achieved.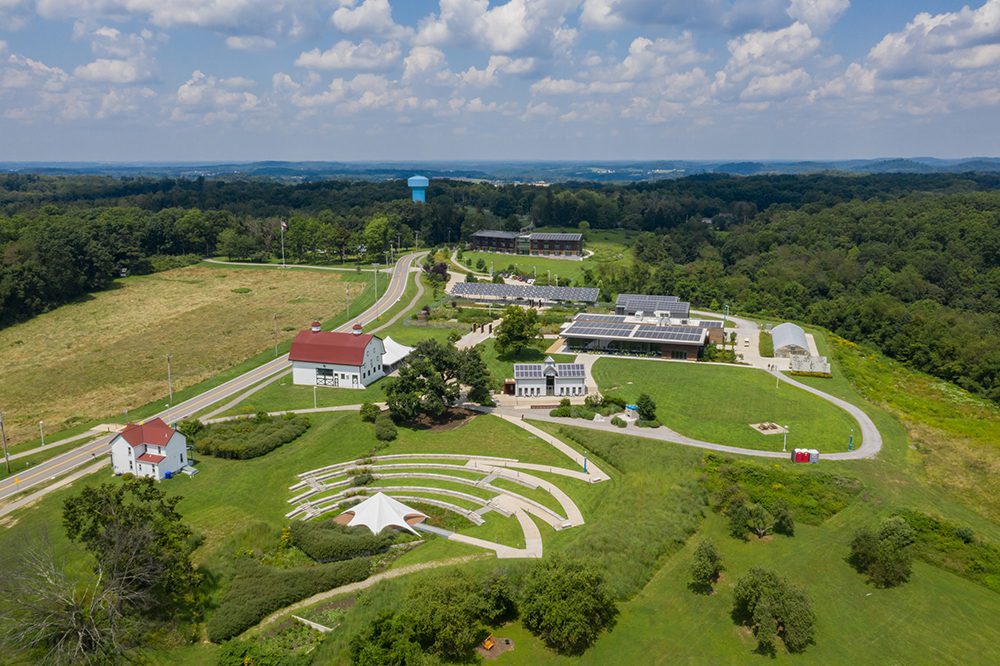 Taken together, the three goals of Next is Now point to a new vision of development for Pittsburgh, rooted in economic, social, and environmental sustainability; an inclusive economy that leaves behind neither urban nor rural communities in the region and accumulates a healthy legacy for our children. To get there, among other measures, the plan calls for steps to attract both employers and workers aligned with this vision, while transforming "the region into a carbon-neutral innovation hub – a place of inspiration and proven solutions the world can access."
This all generally sounds good, you say, but the picture is a little blurry. Is a sustainable future centered on new industries and jobs? What will this mean for the long-standing industrial sectors that built Pittsburgh?
Although there are still important technological innovations needed to accelerate the transition – including around machine learning and materials science where the Pittsburgh region is well-positioned – a zero-carbon economy can look quite similar to our world today, if we act quickly and avoid the worst impacts of climate change. The sustainability challenges we face – tied to food, water, energy, infrastructure – are squarely in the wheelhouse of long-standing careers – building trades, electricians, heating & cooling, natural resources management, farming. In fact, reinvigorating these sectors through improved practices is a cornerstone of a sustainable economy, making the region's history an asset.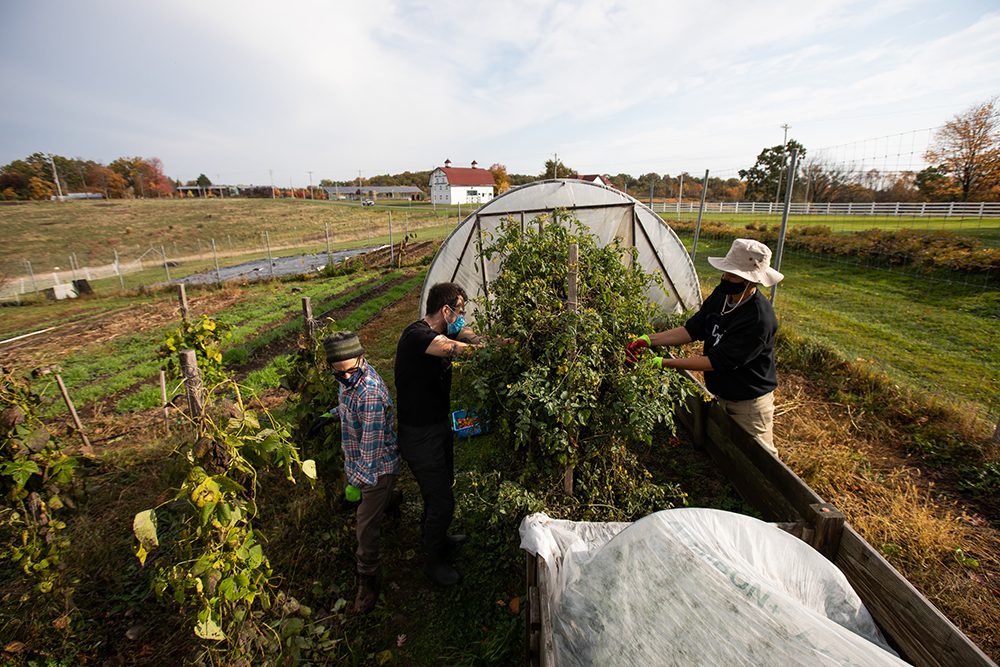 But even with strong individual efforts, we won't reach the Next is Now goals without more collective action. So, what should we collectively resolve to do in 2022? Here are three ideas employers, non-profits, and government agencies and civic leaders could consider:
Set targets: We cannot reach a regional goal to align with the Paris Accord's emissions pathways without companies, colleges, and other institutions setting comparable goals. Several big businesses in the region have set sustainability targets, but few have aligned with the trajectories of the Paris Accord. Local groups like Sustainable Pittsburgh have programs and resources to help set these kinds of targets and create strategies to meet them. Local universities, like the Falk School at Chatham, are ready to connect students and lab classes to solve challenges as you work to implement your targets.
Build models that show this future is possible: A bold vision can inspire big thinking and innovation. But it is important to demonstrate that the horizon is reachable. In the year ahead, we should show what this future looks like today. In the wake of the pandemic, Pittsburgh can demonstrate improved food security (SDG #2) by connecting regional and urban agriculture with local markets building on research by the Center for Regional Agriculture & Food Transformation (CRAFT) at Chatham. As America looks to electrify its transportation and heating systems, we can build upon expertise from the Pittsburgh 2030 District and the Energy Innovation Center to show the nation how to do this at a scale that matters. With Pittsburgh hosting the Clean Energy Ministerial in September 2022, the national and global spotlight will shift here soon. We need to be ready.
Create pathways for careers that align with this future: One of our most important tasks is helping people imagine themselves as a part of this future Pittsburgh, including prospective college and graduate students and the increasing number of those in mid-career transitions. Although Pittsburgh has a strong education sector, including programs like Chatham's Falk School undergraduate and graduate degrees in sustainability, food studies and environmental science, the region lacks a coordinated effort to advance career pathways in sustainability fields. The 2016 report Inflection Point found gaps in developing a workforce for the Pittsburgh region. The report called for "closer industry and educator connections" to address an "information gap" between employers and training providers around high-demand jobs and skills.
Stronger connections among high schools, community colleges, four-year universities, the private sector, and community groups can create smoother pathways for people to develop the skills they need, affordably and at their own pace. This year, we can begin to close this gap and sketch out career pathways for the jobs of the future.
Setting goals to improve fitness for the future isn't just the stuff of individual new year's resolutions. If we can resolve to collectively pursue a few common goals in 2022, a bold 2030 vision for the Pittsburgh region is within reach.