The Cloud Underground: An Inside Look at What Keeps Our Tech Infrastructure Running
Imagine a short view back to the past, not long ago, before the internet, prior to mobile phones with network connectivity, streaming on our televisions, and "apps" that rule our daily lives. A simpler time, certainly! However, less connected, less inclusive, and with little opportunity for innovation and technological discovery. What's known as a "data center" enables all of us to be connected, to access the cloud, and to live our daily lives with just a little bit more ease and access. However, making the internet work 99.999999% of the time comes with a sizable challenge that exists in the real world. After all, the cloud must live somewhere, right?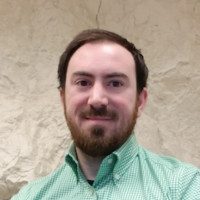 Iron Mountain Data Centers (IMDC) has been providing colocation data center services in the Pittsburgh region since 2012 and support a wide range of both local and global clients in industries including banking, public sector, security, healthcare and technology services, The word "colocation" means that we accommodate many customers in one large facility, separated by individual suites where computing power is guaranteed, and always safe, to ensure maximum resiliency and uptime. Currently, IMDC operates an underground data center just a short drive north of Pittsburgh near mostly rural farmland. But what lies 220 feet underneath is what makes us the most unique and innovative data center provider in the world.
The "Underground", as we refer to it at IMDC, boasts a massive layout of purpose-built, brick and mortar "buildings" inside of a 1,200-acre retired limestone mine. Here, the production and backup data for our customers resides, providing services to end users around the world. But with all of the servers and storage arrays running 24/7/365 comes serious power consumption, which requires a need for creativity and continuous improvement. We are incredibly proud to power all of our global data center assets, including WPA-1, by 100% renewable energy.
By achieving the 100% renewable status, we are able to pass this through to our customers via an industry first product called Green Power Pass (GPP). GPP assists our clients in achieving their renewable and carbon reduction goals – a true testament to the innovation that occurs within IMDC. The particular wind asset that supports the allocation of WPA-1's renewables actually resides roughly 90 minutes from the heart of Pittsburgh.
Going beyond renewables, the Underground data center also boasts Energy and Environmental certification in both ISO 50001 and ISO 14001 – part of IMDC being the only data center provider in the world with a portfolio-wide certification of both standards. This means we have one of the most sophisticated sustainability programs in the data center industry, constantly moving the needle at every facility in order to operate effectively and with purpose.
But perhaps the most unique aspect of the Underground is how truly energy efficient it is. It all starts with sourcing locally generated renewable power for our data centers power consumption, using it responsibly and efficiency and finally, pursuing third party audited certifications that measure our efforts. Much of the efficiency at the facility comes from an underground aquifer or "lake" that assists in cooling the data center load through a geothermal closed-loop system. This results in zero water utilization and the ability to take advantage of naturally cool underground temperatures that cool the data center. In the colder months, we also take advantage of "free cooling", or the method of bringing in cool outside air to assist in cooling the data halls. Recently, the U.S Department of Energy, a longtime partner of Iron Mountain Data Centers, conducted a case study on the Western Pennsylvania Data Center as a part of our participation in the DOE Better Buildings Challenge, which measures our energy efficiency goals.
Being a data center provider comes with incredible responsibility to keep the world's tech infrastructure running. Our customers house unimaginable amounts of personal and business data for end users around the globe. We need to power all of this responsibly and sustainably while keeping it safe, secure and available. We take Security and Compliance to the next level by implementing an in-depth, layered security approach that utilizes in-house security teams, multifactor biometric access control authentication, and other practices and procedures that accelerate us far beyond the industry standard. All of this is reflected in our industry leading Compliance program that boasts Information Security, Resiliency, and Quality Management certifications. Our customers depend on these independent third party audit reports and certificates to give reasonable assurance that their data, and end user data, is protected, safe, secure, always available, and that our practices are continually improving.
Since our approach at IMDC is strongly influenced by our global perspectives, we push the limits to solve a myriad of issues that face the tech industry and can influence how we operate in all regions. Data centers are crucial to global business, trade, development and entertainment, and we are proud to bring this global ecosystem to the Pittsburgh region.
So the next time you upload a photo to the cloud, access a video game server or stream the latest viral video, just remember – there's a data center supporting that compute power somewhere – perhaps near Pittsburgh!