The Pervasive Power of Music
As a musician, I know that all genres of music can be powerful. You see, sometimes you don't need a lecture, you need a song. It's that power of music to transform a moment, or a life, that gives me hope, healing, belonging and inspiration to persevere – and I believe that music has never been so vital.
Classical music has always been an integral part of my life. My father was a classical singer, and I grew up going to see the Minnesota Orchestra and the St. Paul Chamber Orchestra. At the Eastman School of Music my goal was to be a classical trumpet player, but then I got bitten by the jazz bug and left college early to play with the bands of Lionel Hampton, Woody Herman, Count Basie and others. My pops journey really took off with an offer to perform a tribute to Louis Armstrong with the Boston Pops and John Williams.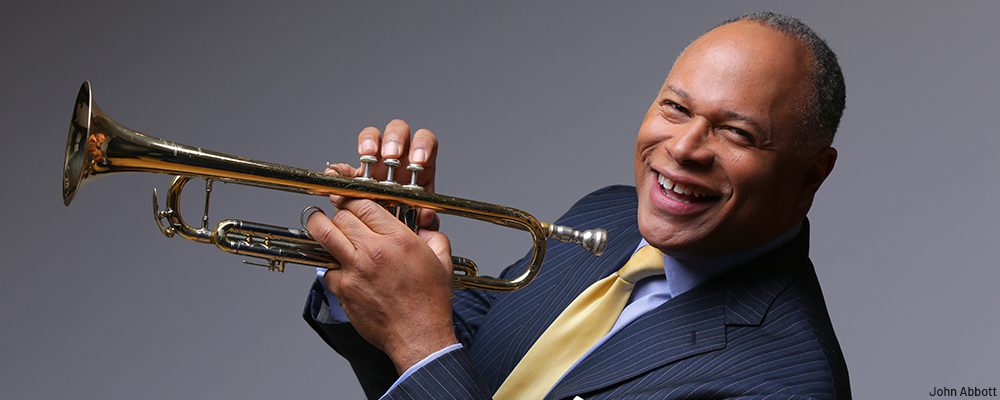 Moving into conducting seemed natural to me since I have been conducting big bands forever and I wanted to convey a vision of what could be different, what could elevate music, what could uplift people. That's the power of music, and we need music now more than ever; especially during this pandemic, we need orchestras.
I'm so honored to be in my second season as Principal Pops Conductor at the PSO. I can't help but reflect on how magical the Heinz Hall theater is – and to think about all the incredible sounds that have swirled around it. I first played at Heinz Hall with the Orchestra more than 15 years ago, on a program with the great Patti Austin. You gave me such a warm welcome – when the music of Louis Armstrong and Ella Fitzgerald and George Gershwin went up to the rafters, we all had a good time together.
Last year, through the digital concerts on Front Row, we found new ways to come together and be lifted. This past summer at Hartwood Acres, it was fantastic to play the music of Sinatra at sunset and then, how marvelous it was to come back together – in person! – at Heinz Hall in October to celebrate the sounds of Harlem's heyday.
That's why we're put here as musicians: to make people happy. As Judy Garland so famously sang, "forget your troubles, come on get happy." Music is a universal language which is why I share it. And these great musicians of the Pittsburgh Symphony Orchestra, they do it because they love it – because they have to – because it's their life force.
Music-making also is an important part of the life force of this city – a magnet for creatives and tourists, and fuel for jobs and economic growth. As we look ahead to our programs in the spring and the music of the music of Paul Simon, Bugs Bunny at the Symphony, Marvin Hamlisch and the magic of Motown, we're all going to have a good time at Heinz Hall with gorgeous melodies and finger-snapping rhythms.
I also believe that we can use music to ignite the passions of young musicians – and then, the next Itzhak Perlman or Aretha Franklin will certainly arise from the heart of our communities. At the Pittsburgh Symphony, we build from the bottom up, starting with preschool, and I'm very proud of that. That's why I'm willing to go anywhere I can, as Principal Pops Conductor, and share music with students and schools. Playing music is a gift but most importantly, it's a gift that we give to others.
Mahalia Jackson once said, "If I can help somebody as I pass along, then my living is not in vain; if I can share a song, then my living is not in vain." That's what I try to do every time I come on stage.