It's Back to [Big] Business in Pittsburgh
It is with gratitude and excitement that I am proud to report that Pittsburgh is once again successfully welcoming large business and citywide events back to our region.
This is no small feat and is the direct result of tremendous support from our entire hospitality community – our hotels, venues, restaurants and attractions are committed to welcoming visitors back to this thriving city.
Such business events are critical to the rebuilding of Pittsburgh's tourism economy. With health and safety measures in place, these events bring hundreds – and in the case of citywide events, thousands – of visitors to Pittsburgh, providing an economic boost to the region and more jobs for Pittsburghers.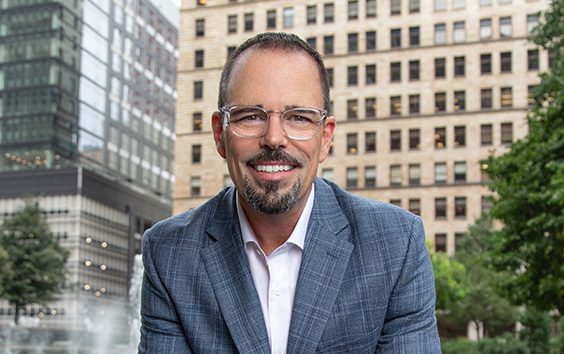 I remember early September when Pittsburgh played host to its first large business event since March 2020 – the NAFA Institute & Expo, held at the David L. Lawrence Convention Center (DLCC). The direct and indirect benefits were impressive. This one piece of business brought nearly 1,000 attendees, with 94% originating from outside destinations and an estimated 75% flying into Pittsburgh, resulting in $883,000 of direct visitor spend and 432 local jobs supported. It also allowed the DLCC to give 181 building and LEVY employees a combined 4,854 hours of work.
Given the pause in business travel, many are just now hosting their first live events in nearly two years. Such was the case for NAFA I&E.
"This was our first live event since 2019, and the whole city and the Convention Center went out of their way to make sure we all felt safe and that the event went off without a hitch," Bill Schankel, CEO of NAFA Fleet Management Association, commented. "We were thrilled to get back in-person; it's really important to us, and we couldn't have picked a better city to start with.
"Our experience with planning our first event in two years was great. The hotel community, VisitPITTSBURGH and the Convention Center all went above and beyond. Our members and exhibitors all felt welcomed to the city, and it was a great overall experience."
More recently, the 2021 EDSpaces Conference, held at the DLCC in November, marked the first official citywide event booked by MeetPITTSBURGH, a division of VisitPITTSBURGH, to actualize since July 2019. This event helped our Downtown hotel properties average 64% occupancy on peak on Nov. 3, the highest Wednesday occupancy since December 2019.
These events, as well as the dozens of others Pittsburgh has welcomed in Q4 2021 alone, prove that there is no replacing the interactions, networking and business that gets done at in-person events, particularly those held in our welcoming city.
One of the surest signs of a successful event is a return future booking, like the one in place for Rubber Division, American Chemical Society's International Elastomer Conference (IEC). Pittsburgh welcomed the IEC to the Convention Center in early October, marking Rubber Division's fourth visit to Pittsburgh and first since 2016. The group is committed to return to the Convention Center in 2023 thanks to their fantastic experiences in Pittsburgh.
Large business events have long-term, far-reaching impacts as well. Often, a business event is an attendee's or exhibitor's first introduction to the Pittsburgh region. In addition to enjoying the fantastic, unique experiences and attractions that are found Only in Pittsburgh, these individuals are provided with opportunities to network and connect with local businesses and leaders in some of the city's top industries, including technology, robotics, education and medicine. These newly formed relationships can lead to new business partnerships and, in some instances, individual and corporate relocations.
While we applaud the recent return of large business events to Pittsburgh, and eagerly look forward to the 23 citywide events that are scheduled for 2022, we do so with the acknowledgment that most industry studies forecast a complete rebound for business travel in 2024. In fact, U.S. Travel Association and Tourism Economics National Forecast projects that domestic business travel spending is expected to reach 76% of 2019 levels in 2022.
Despite the extended recovery path business travel, there's no denying that Pittsburgh is a hot travel destination. Whether it's our booming tech industry or our world-breaking sustainability initiatives, our city has solidified its billing as a top destination to live, work and travel.
VisitPITTSBURGH is proud to be a part of the Pittsburgh travel and tourism community, and we look forward to welcoming more visitors – maybe you – to the region in 2022.