Emerging trends – accelerated in commercial real estate
Are you working from home? Are you returning to the office only a few times a week? Do you notice sparser sidewalks, building lobbies, and restaurants at lunch?
The pandemic-induced trends affecting your day-to-day work life and the meaning of the observations you're having when you're in the office or walking around a city are not just impacting commercial real estate, they're impacting businesses – large and small.
I've worked in commercial real estate for 25 years. Obviously, I've never seen anything like what we're seeing over the past 18 months. There is a dramatic shift in how our industry and how businesses will operate moving forward. What does it mean for companies? What does it mean for the industry moving forward? These are questions I, and my team at Rise Pittsburgh, are asking – and looking to answer – daily. Here are some commercial real estate trends we've identified that have accelerated because of the pandemic.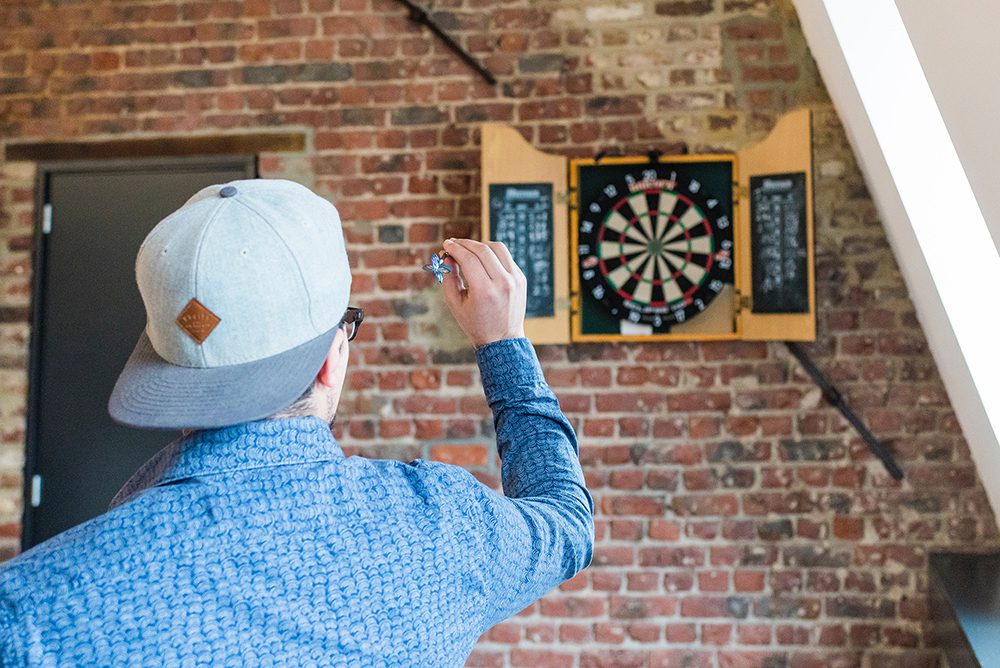 Tomorrow's Workplace? An Indoor Amusement Park?
Most companies are complacent, sitting back pulling in the revenue with the same staff, recruiting here and there. Every five years they renew their office lease, then repeat. Their staff sits in their little 6×6 cubes in the middle of the floor with bobbleheads balancing on the partitions. Then the pandemic hit. They were provided a scheduled time to show up and pick up their monitors and keyboards and head home. They became comfortable working from home, kids running around in the background, no commute, no expensive parking, more personal time. Now they are requested back to the office, but they have no desire to go back to the office. The workplace needs to become a place you want to be.
Tech companies recognized the important of this years ago. They built "cool kid" space to attract and retain the best talent. They added fireplaces, sliding boards, catered meals, daycare centers, fitness facilities, lounge areas, coffee bars to their space. They saw the need to create a workplace you look forward to spending time at every day. Covid accelerated this trend outside of the tech community to all industries. Top quality employers are scrambling to provide the best workplace possible and those that are not will find themselves struggling to attract anyone back to work. If your lease is coming up, now is the time to jump on the bandwagon and redesign that old space or relocate and create a really amazing place everyone looks forward to coming to.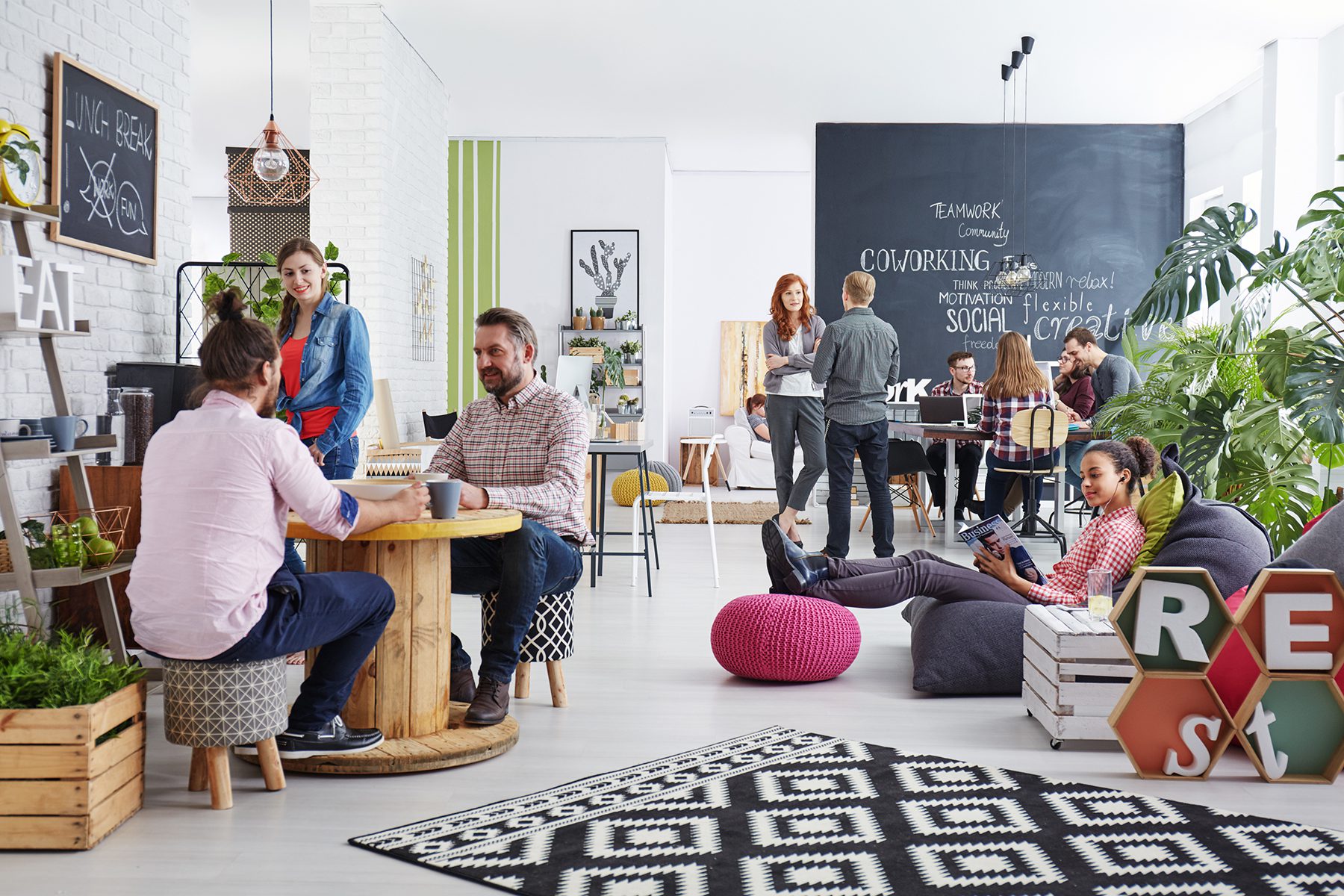 Co-working Boom? Sports and the Workplace.
Emerging companies require agility, just like an athlete. They need to make quick abrupt decisions depending on circumstances outside of their control. They can barely plan for the next six months, let alone five years, yet many Landlords still want a five-year lease. Co-working filled this gap, then came the pandemic. Many of the short-term leases were not renewed as tenants worked from home. As companies are starting to find their new normal, many are desperately seeking the collaboration they grew to love. The empty offices that fill floors of co-working spaces are starting to fill back up. Landlords are starting to build out flexible floors to attract those growing start-ups and compete directly with co-working companies. They want to get in on the ground floor and grow the Tenant in their building directly.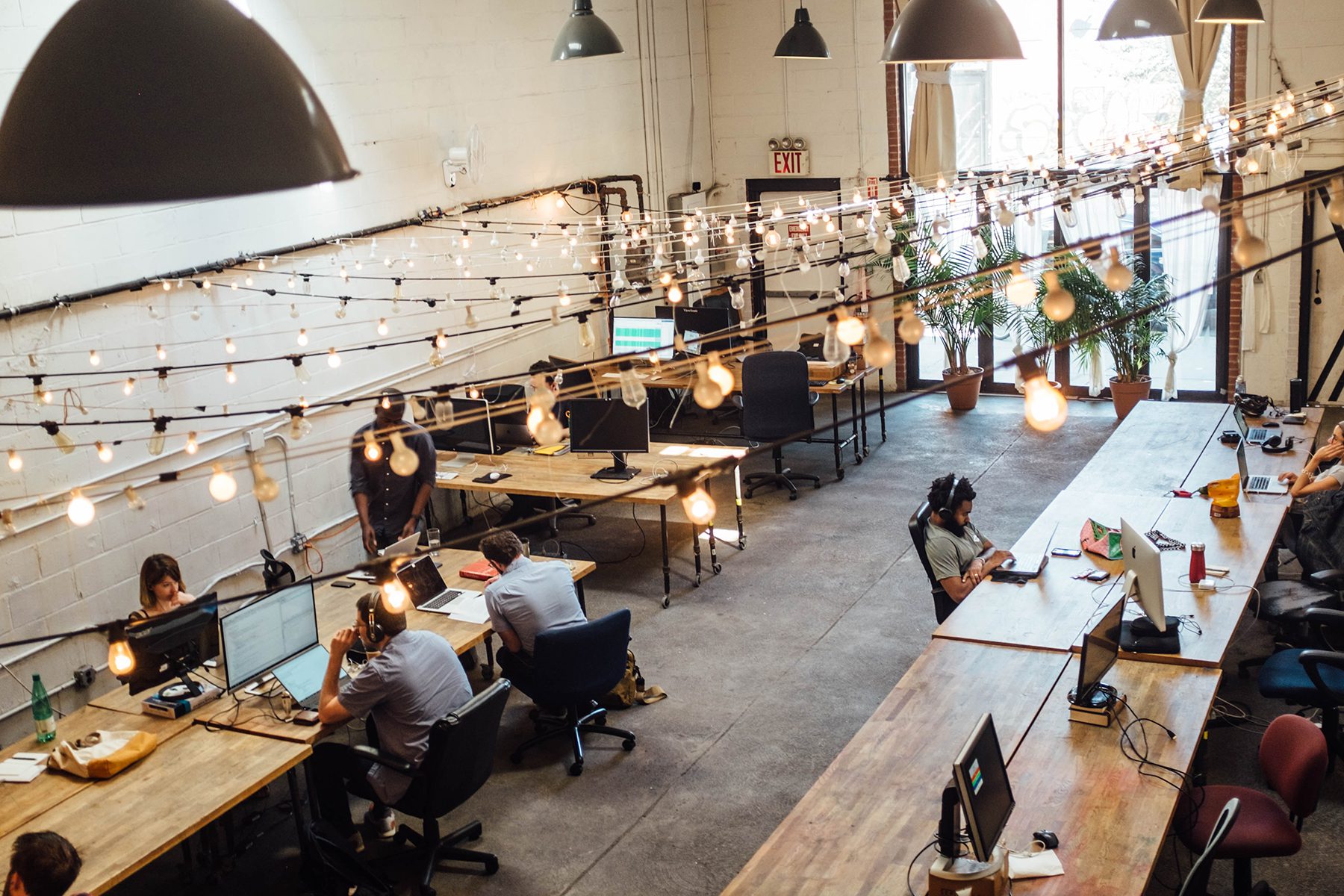 As older, more established companies begin to come out of the pandemic they too are evaluating co-working as an option. They see the benefit of the instant "cool kid" space and enjoy the shorter-term commitments. Co-working will continue to adapt outside of city centers reaching further into suburbs with satellite locations. Landlords will package their portfolios to offer all access amenity passes to their tenants in local markets as well as national perks. Imagine signing a downtown lease but having conferencing facilities, touchdown space, and café's all over the city for your exclusive use.
As the pandemic continues to linger, flexibility and adaptability will be keys in keeping employees satisfied, which ultimately lead to business success.