The Importance Of Black Tech Investors And Black-Led Venture Capital Funds: Black Tech Nation Ventures Is Holding The Pen To Write A New Story
"Not one of some 200 venture capital firms he approached said, 'yes.' Seven years later, the 39-year-old raised $68M in financing, one of the largest early-stage funding rounds ever for a Black founder."
– Foundersuite 2021 on Donnel Baird, the founder of BlocPower
Before we hit you with a bunch of statistics, let's start with the bottom line:
"Black founders are getting almost no venture capital funding and there are almost no Black VCs with decision-making power."
– The Startup, 2020
The lack of Black CEOs and female founders on the Disruptor 50 list every year is an indicator of the massive inequities in U.S. business. While Silicon Valley has vast networks of capital, it can often exclude Black entrepreneurship. The implication of this is that ideas generated by Black founders are underrepresented and do not get funded. The result? Reduced economic inclusion and wealth creation for Black entrepreneurs.
However, it is not only the entrepreneurs themselves that are affected. The lack of VC funding for Black entrepreneurs and majority-led Black startups leads to the loss of the multiplier effect for the larger Black community. It diminishes the collective influence on economic empowerment that would have otherwise emanated from these overlooked Black startup founders.
The Center for Global Policy Solutions estimates that 1.1 million diverse or non-white-owned businesses, nine million jobs, and $300 billion in income could be generated by fixing discriminatory financing practices exhibited by venture capital firms, angel investors, mentors, etc. Said another way, the lending bias toward funding white males is costing the country dearly. It is logical to conclude that similar biases in the funding decisions made for venture capital are equally costly.
The Statistics
Black people comprise approximately 2% of the ranks of startup executives bringing new companies to market, 3% of VC partners and only 5 out of 160 VC firms surveyed have 2 or more Black investors. (Deloitte 2020)
Less than 1% of VC investors/LPs are black and 81% of VC funds have no Black investors/LPs participating in their investor base. (Deloitte 2020)
>1% of VC dollars went to Black Founders in 2020. (Crunchbase 2020)
.27% of total VC funding goes to black women founders. (TechCrunch 2021)
.0006% of total VC funding goes to women of color. (Entrepreneur.com 2020)
The typical Black entrepreneur starts a business with $35,000 versus his/her white counterpart that starts with $100,000. (University of California 2020)
These statistics are paradoxical for two reasons:
Diverse founding teams generate higher median realized multiples on exit, whether via acquisition or IPO. (Kauffman Foundation)
Homogenous teams based on ethnicity, gender or school attended generate returns that are 30%, 20%, and 11% lower respectively. (Kauffman Foundation)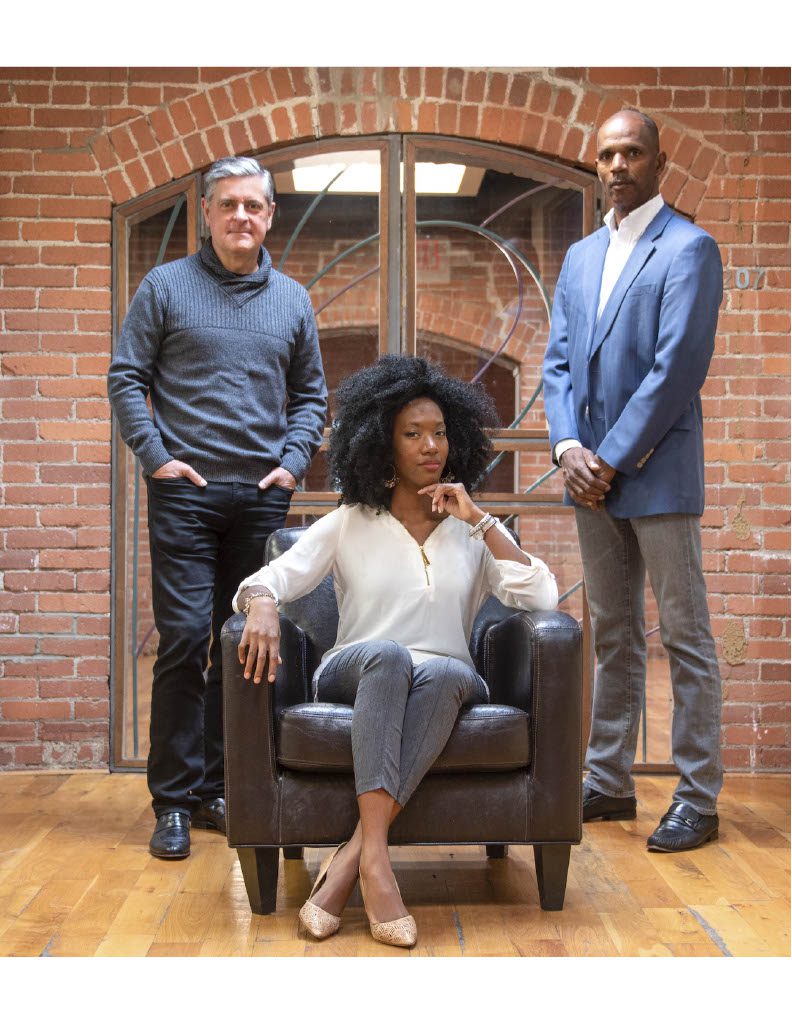 Why is it important to have Black venture capitalists?
Invention and innovation drive the U.S. economy. The venture capital ecosystem drives the commercialization of that innovation. Successful commercialization results in wealth creation opportunities for the innovators and for the venture partners of that innovation (Harvard Business Review's "A VC's Guide to Top Black Founders," 2021).
Access to venture capital is particularly important for people of color who may not have the network of connections to source capital from friends and family (The Garage, 2021). The lack of diversity in venture capital impacts the founders who get funded and thus the types of early-stage startups that are launched and that succeed.
The founders who have historically received funding have looked like the fund managers making investment decisions. This misalignment with increasingly diverse consumers and with the associated market trends is creating significant investment opportunities for fund managers.
Both established funds and emerging managers will seek to capture these investment opportunities. The most successful ones will accomplish the following:
Acknowledge and eliminate the risk of unconscious bias that restricts the funding made available to Black and diverse founders.
Neutralize the mismatch in pattern recognition built around a history of advancing solutions from non-diverse founders for non-diverse markets (resulting in an increasingly more diverse market).
Change the correlations in funding from aligning with race, gender and school affiliation to aligning with fund values and the central question of, "Does this company fit our values and can it deliver compelling financial returns for all parties involved?"
How does Black Tech Nation Ventures fit into this story?
The lack of diversity in the venture capital industry exists at all levels: the fund manager level, the investor level and the founder level. //BTN Ventures views each of these gaps as a challenge and an opportunity. The challenge: Create access to capital for Black and diverse founding teams. The opportunity: Provide compelling returns to its investors.
//BTN Ventures, a majority Black-owned venture fund based in Pittsburgh, Pennsylvania, is well on its way to achieving several of its major goals. Over halfway to its $25 million first close, its investor base currently has as many Black investors as it does non-Black investors. Its deal pipeline comprises several "return the fund" caliber companies led by Black and diverse founders. It is exercising intentionality in building out its team of professional service providers to ensure they have Black or diverse team members, like the LatinX community.
//BTN Ventures' aspiration is to democratize access to capital and disrupt the trends in venture capital that have traditionally excluded Black and underrepresented founders. Leveraging a nationally relevant community organization (Black Tech Nation) with a top quartile performing venture fund (Birchmere Ventures) positions //BTN Ventures to achieve its goal of "Profits and Purpose without Compromise."
Updated on April 4th, 2023