There's something happening in Pittsburgh
What's next is happening now in Pittsburgh across industries that are shaping the world's future: tech – including robotics, AI and autonomous vehicles – manufacturing and distribution, life sciences and health, energy and cybersecurity. We're driven by a passion for innovation and powered by some of the world's brightest minds who are in Pittsburgh to solve tough problems, create legacies and leave the world a better place.
With a focus, in part, of the premier meeting of the U.S.-EU Trade and Tech Council on leveraging technology for bilateral partnerships and mutual economic advantages, here's a Pittsburgh region at-a-glance snapshot and highlights of the impact of Pittsburgh as a hub for tech and innovation.
Region at a glance
10
Counties
$139 billion
GDP
490K
Millennial (25-39) population
234K
students in talent pool
2.6 million
Population
1.3 million
Workforce
33%
of workers hold 4+ year degrees
11
advanced industry sectors driving region's talent growth (Brookings)
21%
increase in tech talent pool since 2013 (CBRE)
Next is Now: Information Technology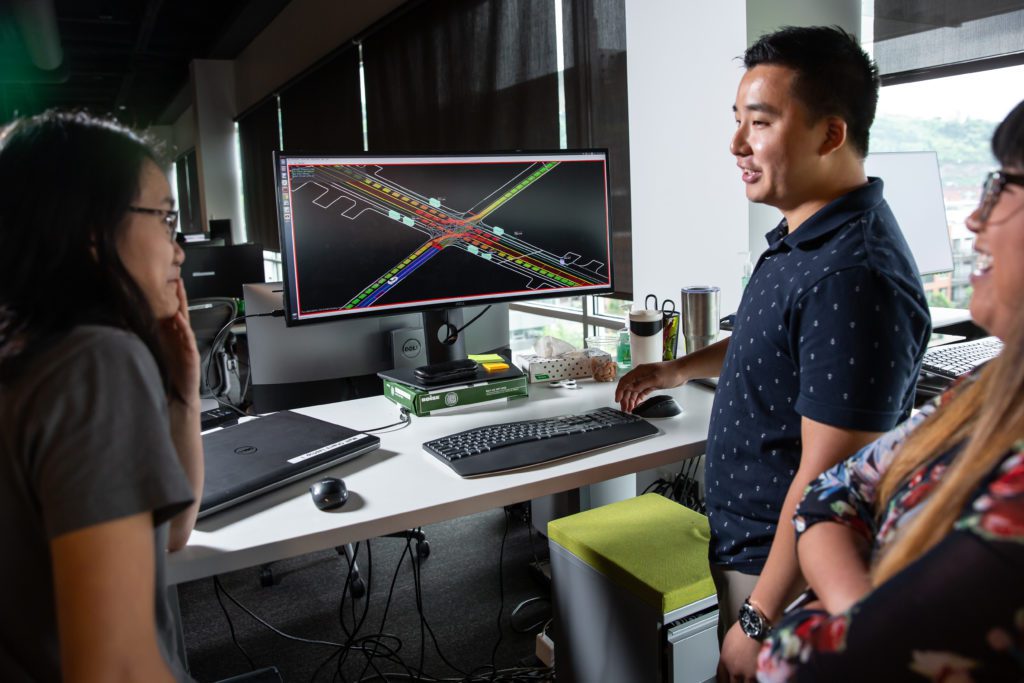 From self-driving cars and master planning cities to finding an open table at a restaurant and creating cures for disease, tech touches every aspect of our lives. Pittsburgh is an incubator and living laboratory where world-shaping ideas get their start, grow, scale and commercialize. Under the broad umbrella of tech, Pittsburgh is a leader in future-focused industries such as artificial intelligence, cybersecurity and robotics – including autonomous vehicles. For a deeper dive into these, click on the links.
Fast Facts – Tech Workforce
5,467
Annual grads in tech-related field
2,100+
IT-related grads annually with master's degree or higher
Corporate Players
The growth is strong in Pittsburgh's IT sector with established and emerging ventures recording major milestones including expansions, acquisitions and new launches. Among the tech-focused firms growing here are these and more – currently a total of 1,789 regional tech establishments.
Next is Now: Advanced Manufacturing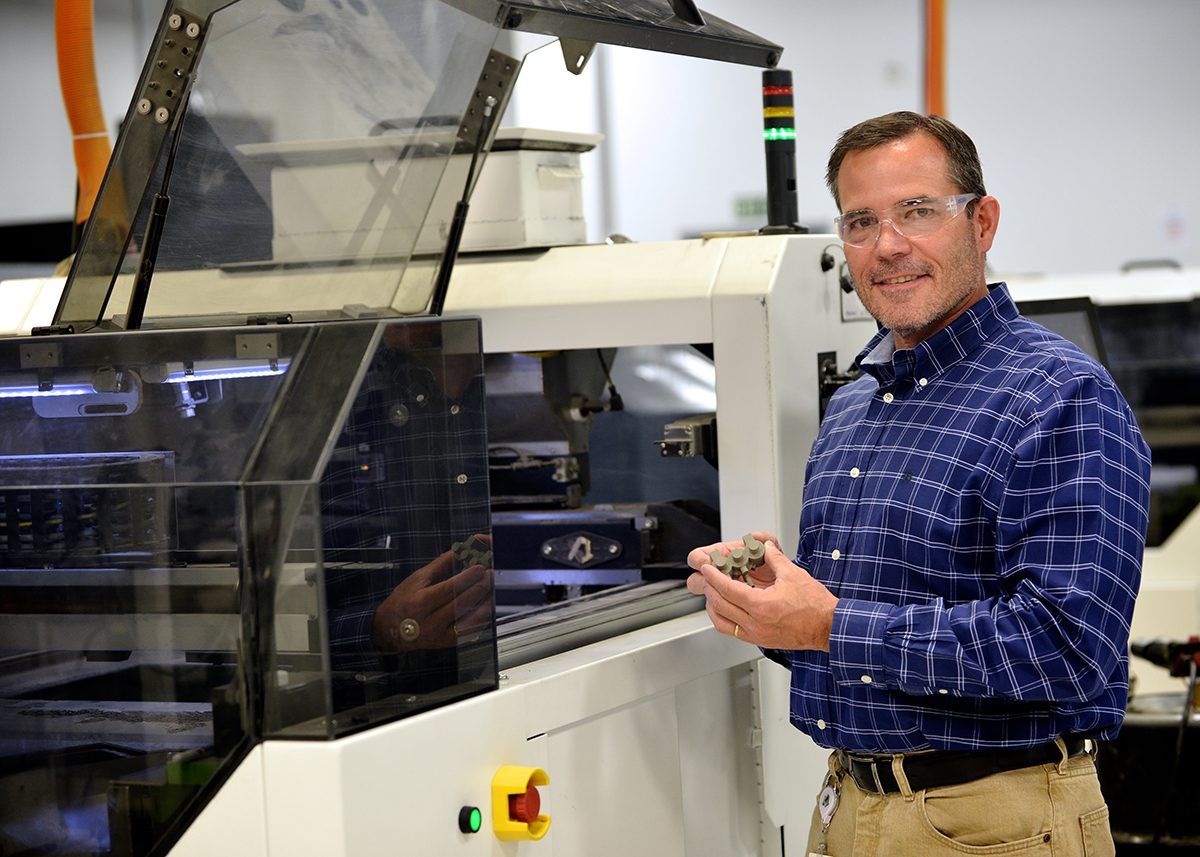 Innovations are born and processes are perfected in Pittsburgh where manufacturing has long been, and continues to be, a high-performing sector. Products needed by a next-generation global economy drive us to make and build – robotics, polymers, fuel cells and more from packaged foods to medical devices. Once the supplier of much of the steel that built the modern world, Pittsburgh is now the nation's second-largest center of steel production as measured by industry employment. We're true to our roots but responsive to the world's needs for what's next: autonomous safety systems that keep passenger and freight trains moving safely and efficiently, drinking water purification solutions, components that help spacecraft fly and more. A deeper dive into the region's manufacturing sector – including all the numbers – is a click away.
Corporate Players
Since 2008, advanced manufacturing in the Pittsburgh region has consistently been a leading sector for business investment activity – underscoring that manufacturing is both a legacy and future-focused economic driver for Pittsburgh. Manufacturers growing here are these and thousands of others – currently a total of 2,798 regional establishments.
what's next: Climatetech + Sustainability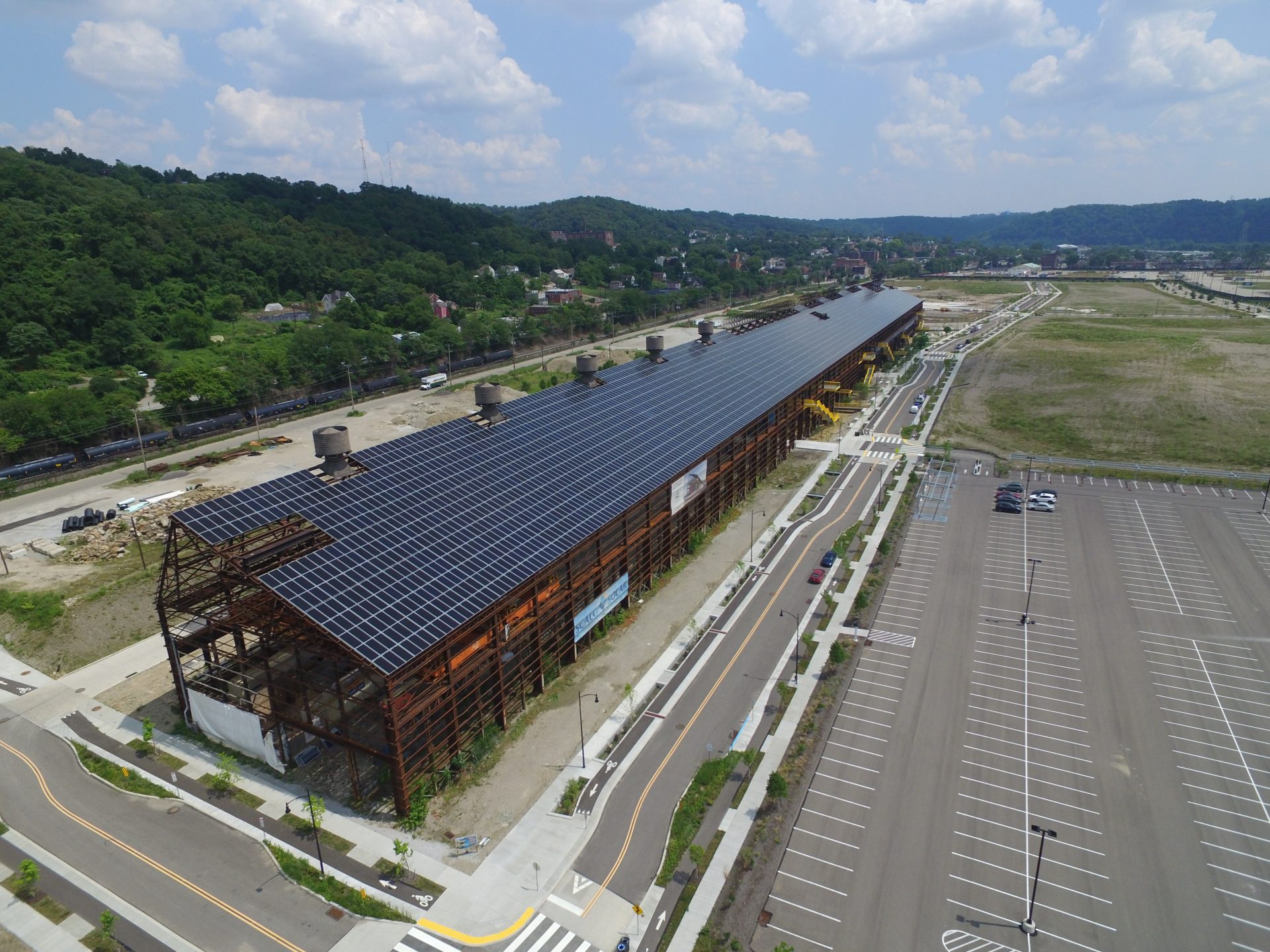 Pittsburgh is home to a UN Center of Excellence on High Performance Buildings and was the second city globally to commit to the UN Sustainable Development Goals. A founding member of the 2030 District Network to reduce energy use and carbon emissions, Pittsburgh is also home to approximately 70 climatetech companies. Additionally, 35,000 people are employed in the region's energy industry and more than $103 million has been invested by the Department of Energy in university-based R&D in the last five years.
20K+ clean energy jobs (Q4 2019)
2,343 renewable energy jobs
15,370 energy efficiency jobs
Among top 10 climatetech investment hubs globally; $220M in funding raised (2013-2019, excluding mobility and transportation)
Climatetech Companies
These are among the approximately 70 companies that are currently innovating in climatetech in the Pittsburgh region.
Corporate Investments in Sustainability
Among the region's legacy companies investing in sustainable and net-zero innovation are:
contact us
Supporting media seeking interviews from Pittsburgh's private sector leadership
Phil Cynar, Allegheny Conference
pcynar@alleghenyconference.org
412-281-4783, ext. 4573
Alexa Cangialosi, Violet PR (in partnership with the Allegheny Conference)
646-586-9932