Washington County
Just south of Pittsburgh, there's lively suburban life in Washington County. The county's city-center offers urban living at a just-right scale, with employment opportunities in tech and manufacturing, as well as energy since the county is ideally situated atop the Marcellus Shale formation. Via convenient interstate access, it's proximate to the Ohio, Pennsylvania and West Virginia markets. As the hotbed of the historic Whiskey Rebellion, Washington County welcomes industrial partners who are ready to roll-up their sleeves and make things happen.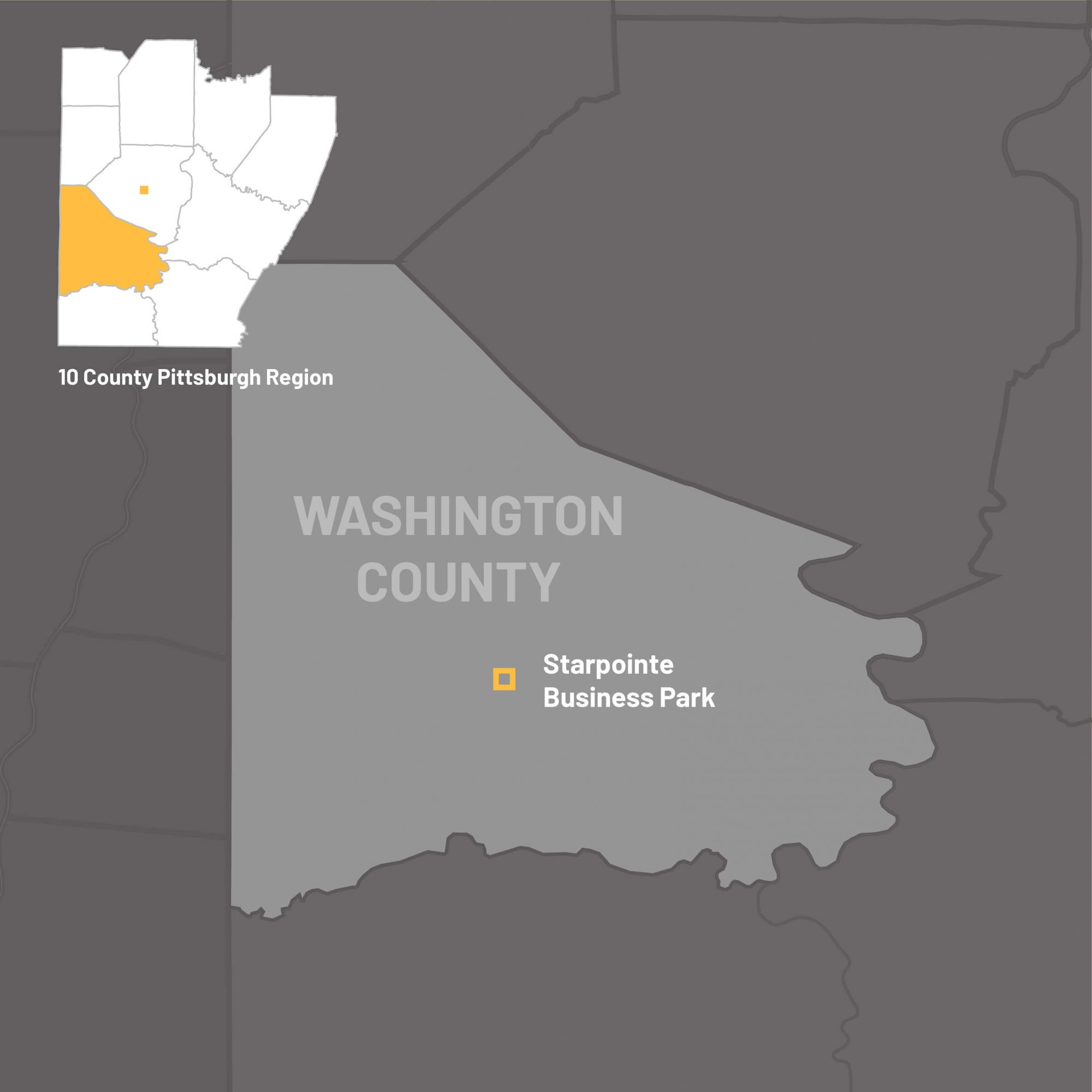 Key Real Estate Developments:

Starpointe Business Park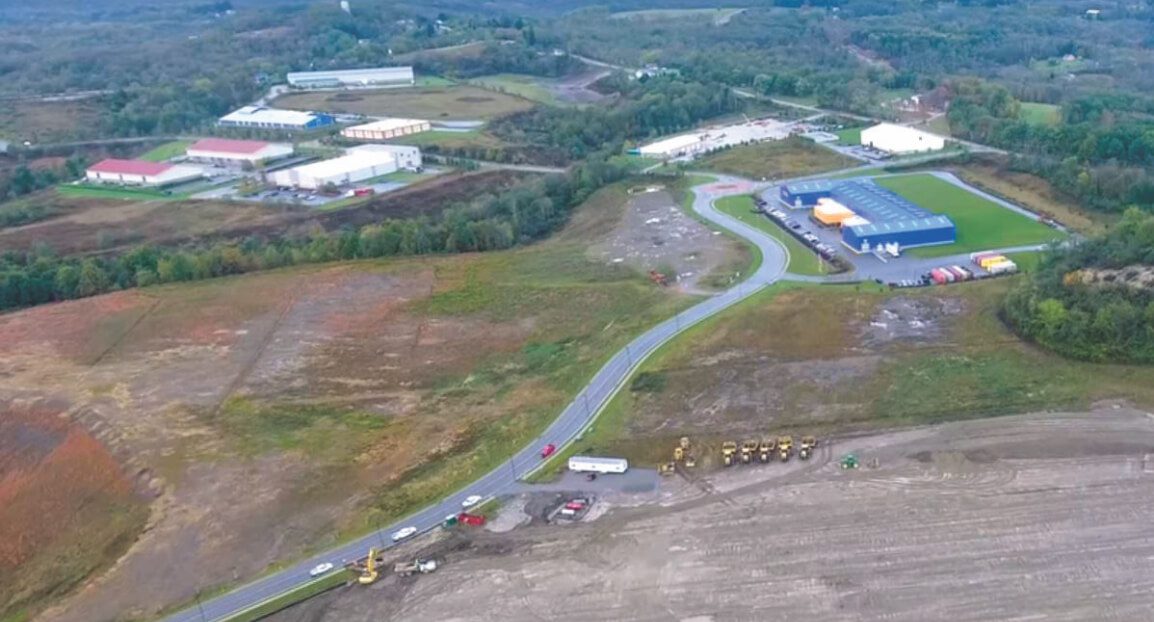 Opportunities:
A short 12-minute ride from Pittsburgh International Airport via the Findlay Connecter of the Southern Beltway, and within 10 miles of Weirton, WV and 14 miles of Steubenville, OH, the 1,153 acres in Starpointe Business Park offer transportation advantages.
Types of Spaces:
Manufacturing, Industrial. Pad-ready sites are available in the 325-acre first phase of development.
More Information
Mon River Industrial Park (Washington County)
If you're locating or expanding your business and need a pad-ready site, we have space for you here in Pittsburgh. One option to consider is the Mon River Industrial Park, a flat riverfront property perfect for industrial development with heavy utility infrastructure in place.
A Leader in Business growth, Tourism and Job Creation
Washington County is a leader in business growth, tourism, and job creation in the Pittsburgh region. It is home to the Marcellus Shale – the largest natural gas field in the US. In the past decade, the county has invested over $500 million in infrastructure and economic development making it a suitable place for your business.
Demographics & Workforce
207,346
Population (2018)
$59,309
Median Household Income (2018)
106,000
Total Labor Force (2018)
$56,764
Mean Earnings per Job
2,080
2017-2018 Public High School Graduates
74.4%
Post-Secondary Placement Rate
Sources: Bureau of Economic Analysis, PA Department of Education, PA Department of Labor & Industry, U.S. Census Bureau, U.S. Bureau of Labor Statistics
207,346
Population 25+
Sources: Bureau of Economic Analysis, PA Department of Education, PA Department of Labor & Industry, U.S. Census Bureau, U.S. Bureau of Labor Statistics
Economy
$13,491,844,131
GDP (2018)
5,495
Total Number of Employers (2018)
101,412
Total Employed Residents (2018)
*4.3%
Unemployment Rate
*pre-COVID-19 unemployment rate
Top Private Employers
Employer
Est. Employment

Healthcare

Washington Health System

2,000

Healthcare

Monongahela Valley Hospital

1,400

Entertainment

The Meadows Racetrack and Casino

1,200

Telecom

Crown Castle USA

1,200

Education

California University of Pennsylvania

880

Energy

CONSOL Energy

740

Software

Ansys

620

Transportation

Campbell Transportation

500

Pharmaceuticals

Mylan

500

Healthcare

Canonsburg General Hospital

410
Sources: Pennsylvania Department of Health, Pittsburgh Business, Pittsburgh Regional Alliance, Washington County Chamber of Commerce
Economic
Development
Contact: