Indiana County
In the Christmas Tree Capital of the world, you'll find rich traditions and forward-thinking values. Indiana County is home to iconic cultural assets like one of Pennsylvania's top five trails and the "It's A Wonderful Life" festival, as well as the largest university in the PaSSHE: Indiana University of Pennsylvania. With acres of available developable land at their disposal, industry-leading ventures can be in good company with neighbors like the National Center for Defense Manufacturing and Machining and one of the county's newest developments: the 836,000-square-foot Urban Outfitters Distribution Center.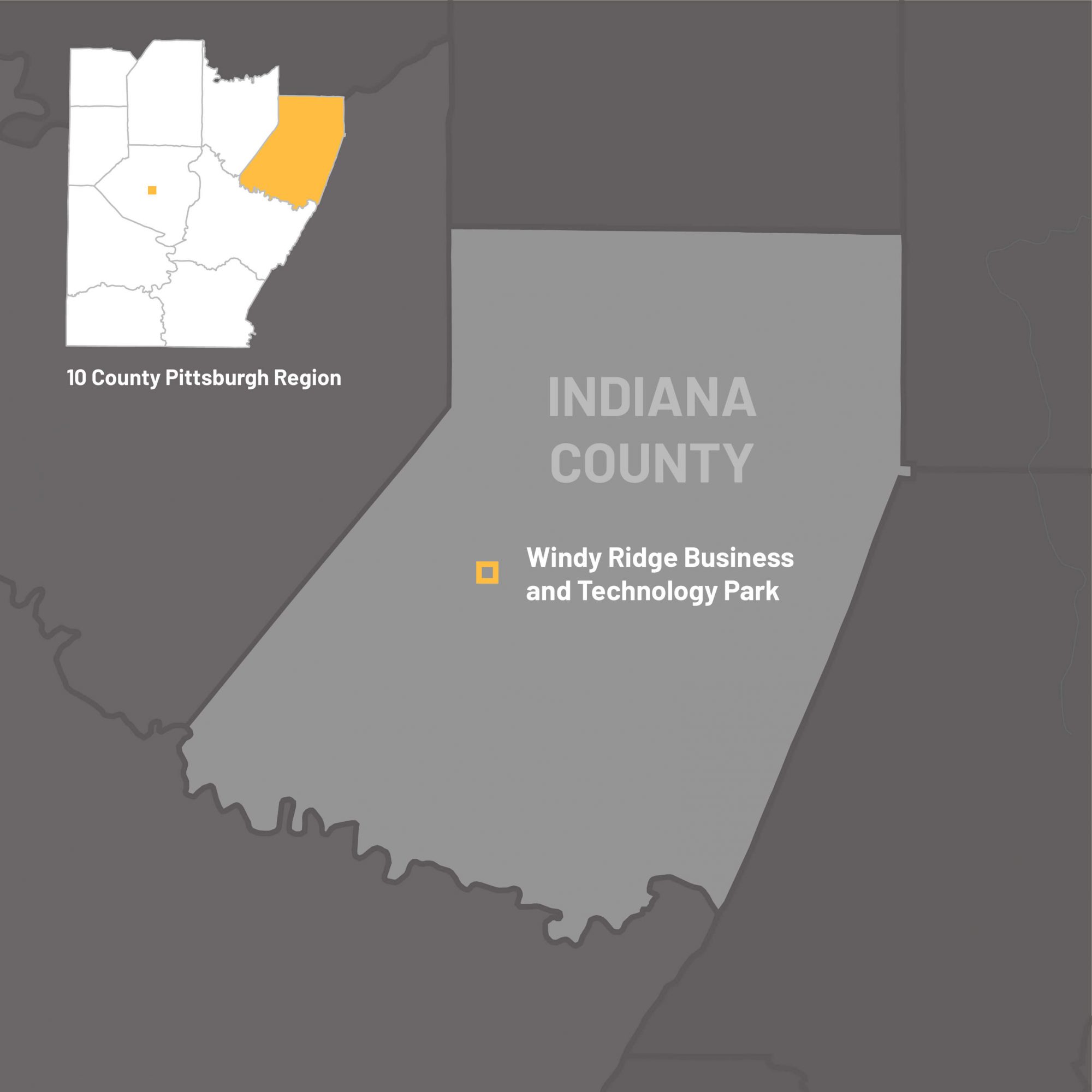 Key Real Estate Developments:

Windy Ridge Business and Technology Park
Opportunities:
Windy Ridge Business and Technology Park offers pad-ready and shovel-ready parcels ranging from 2 to 10 acres in size.
Types of Spaces:
A dozen Greenfield parcels suitable for Industrial/Distribution, Manufacturing, Office
More Information
Demographics & Workforce
$46,306
Median Household Income (2018)
40,823
Total Labor Force (2018)
$46,093
Mean Earnings per Job
706
2017-2018 Public High School Graduates
64.0%
Post-Secondary Placement Rate
Sources: Bureau of Economic Analysis, PA Department of Education, PA Department of Labor & Industry, U.S. Census Bureau, U.S. Bureau of Labor Statistics
55,950
Population 25+
Sources: Bureau of Economic Analysis, PA Department of Education, PA Department of Labor & Industry, U.S. Census Bureau, U.S. Bureau of Labor Statistics
Economy
$4,104,511,814
GDP (2018)
1,965
Total Number of Employers (2018)
36,875
Total Employed Residents (2018)
*4.9%
Unemployment Rate
*pre-COVID-19 unemployment rate
Top Private Employers
Employer
Est. Employment

Education

Indiana University of Pennsylvania

1,400

Healthcare

Indiana Regional Medical Center

1,200

Pharmaceutical

Diamond Drugs, Inc

1,000

Energy

NRG Energy

720

Financial

S&T Bank

560

Retail

Walmart Supercenter

500

Financial

First Commonwealth Bank

320

Manufacturing

Specialty Tires of America, Inc

300

Manufacturing

NORMA Pennsylvania

260

Coal Mining

Rosebud Mining

220
Sources: Pennsylvania Department of Labor & Industry, Pennsylvania Department of Health, Pennsylvania Department of Environmental Protection, Pittsburgh Regional Alliance,
Economic
Development
Contact: