Allegheny County is Pittsburgh's County
The most urban of the region's 10 counties is Allegheny, with Pittsburgh as the county seat. Home to a major transportation asset, the Pittsburgh International Airport not only connects the region to the world, but also is where Neighborhood 91 is rising as an additive manufacturing epicenter first.
Upriver from downtown Pittsburgh, Allegheny County's Mon Valley is home to nearly a dozen historic riverside towns. Ripe with redevelopment sites and opportunities for conversions/renovations, these towns have the space for enterprises looking to grow – manufacturing, creative industries and life sciences – yet are not far from the urban core and its assets. Continue reading for more quick facts about the 745 square miles that make up Allegheny County, the city of Pittsburgh's county.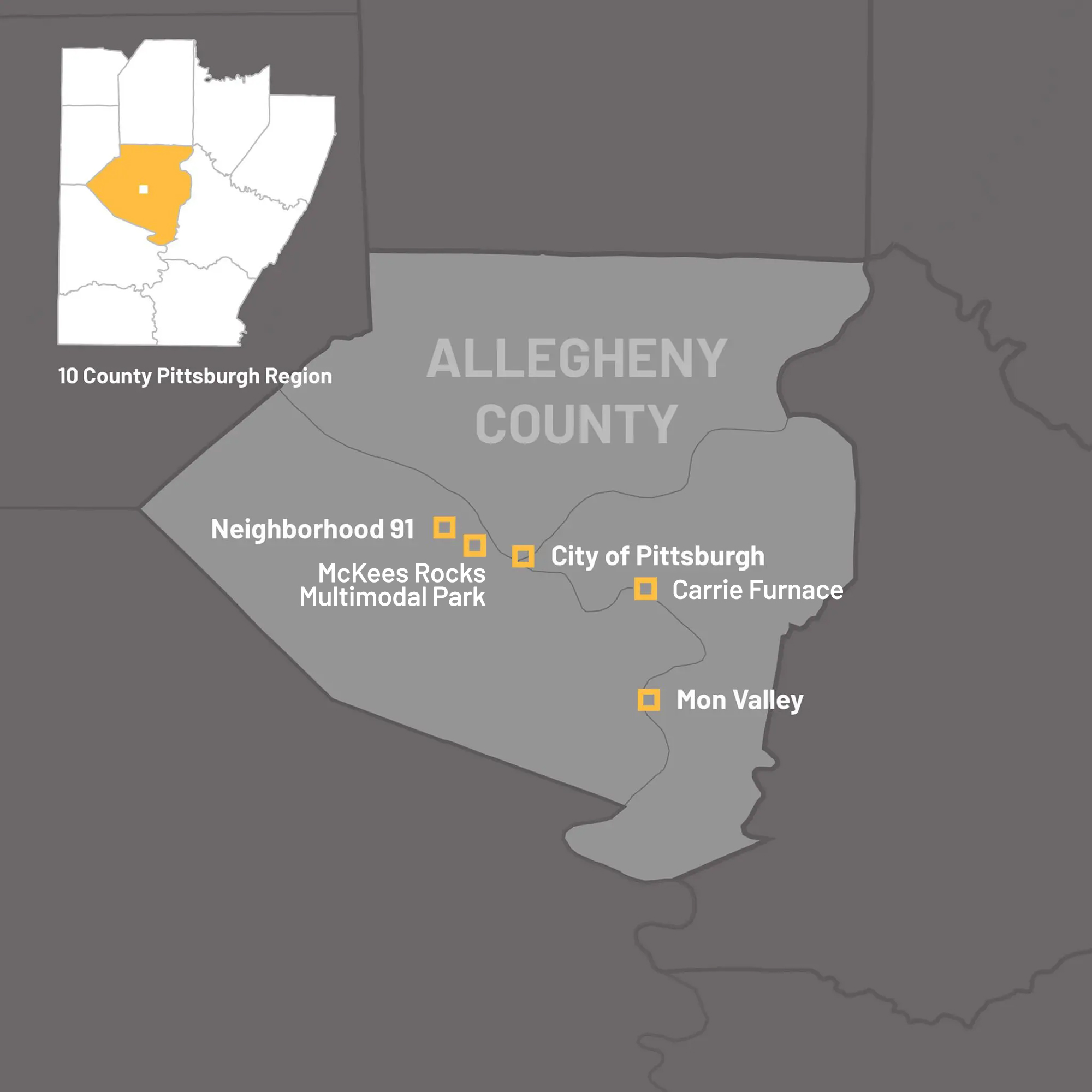 Key Real Estate Developments
Neighborhood 91
Development site on the Pittsburgh International Airport property, targeted towards the additive manufacturing sector. Approximately 200 acres with several parcels available for the development of facilities related to additive manufacturing/3D printing.
Mon Valley
The Mon Valley includes nearly a dozen historic towns adjacent to the Monongahela River. Redevelopment sites, industrial parks and conversion/renovation opportunities.
City of Pittsburgh
Situated at the confluence of the Allegheny, Monongahela and Ohio Rivers, Pittsburgh's Central Business District has long served as the center of commerce for our region. The City of Pittsburgh has a variety of real estate options.
Riverfront Sites (Carrie Furnace and McKees Rocks Multimodal Park)
Carrie Furnace and McKees Rocks Multimodal Park are brownfield redevelopments that have rail access and are conveniently located close to Pittsburgh's Central Business District.
Allegheny County Demographics & Workforce
1,238,090
Population (2021)
$62,320
Median Household Income (2020)
636,851
Total Labor Force (2021)
$70,997
Mean Earnings per Job (2021)
10,212
2020-2021 Public High School Graduates
69.2%
Post-Secondary Placement Rate
Sources: Pennsylvania Department of Education, United States Census Bureau, United States Bureau of Labor Statistics
901,350
Population 25+ (2021)
Sources: Bureau of Economic Analysis, PA Department of Education, PA Department of Labor & Industry, U.S. Census Bureau, U.S. Bureau of Labor Statistics
Economy
649,465
Total Jobs (2021)
36,076
Total Number of Employers (2021)
609,059
Total Employed Residents (2021)
4.4%
Unemployment Rate (2021)
Top Private Employers
Employer
Est. Employment

Healthcare

UPMC Health System

52,300

Healthcare

Highmark Health

17,200

Education

University of Pittsburgh

13,600

Financial Services

PNC Bank NA

10,300

Financial Services

BNY Mellon

7,000

Retail

Giant Eagle Inc.

6,100

Education

Carnegie Mellon University

5,500

Retail

Wal-Mart Associates Inc

3,900

Manufacturing

United States Steel

3,750

Retail

Eat'n Park Hospitality Group

3,300
Sources: Allegheny Conference on Community Development, Allegheny County Economic Development, Pennsylvania Department of Labor & Industry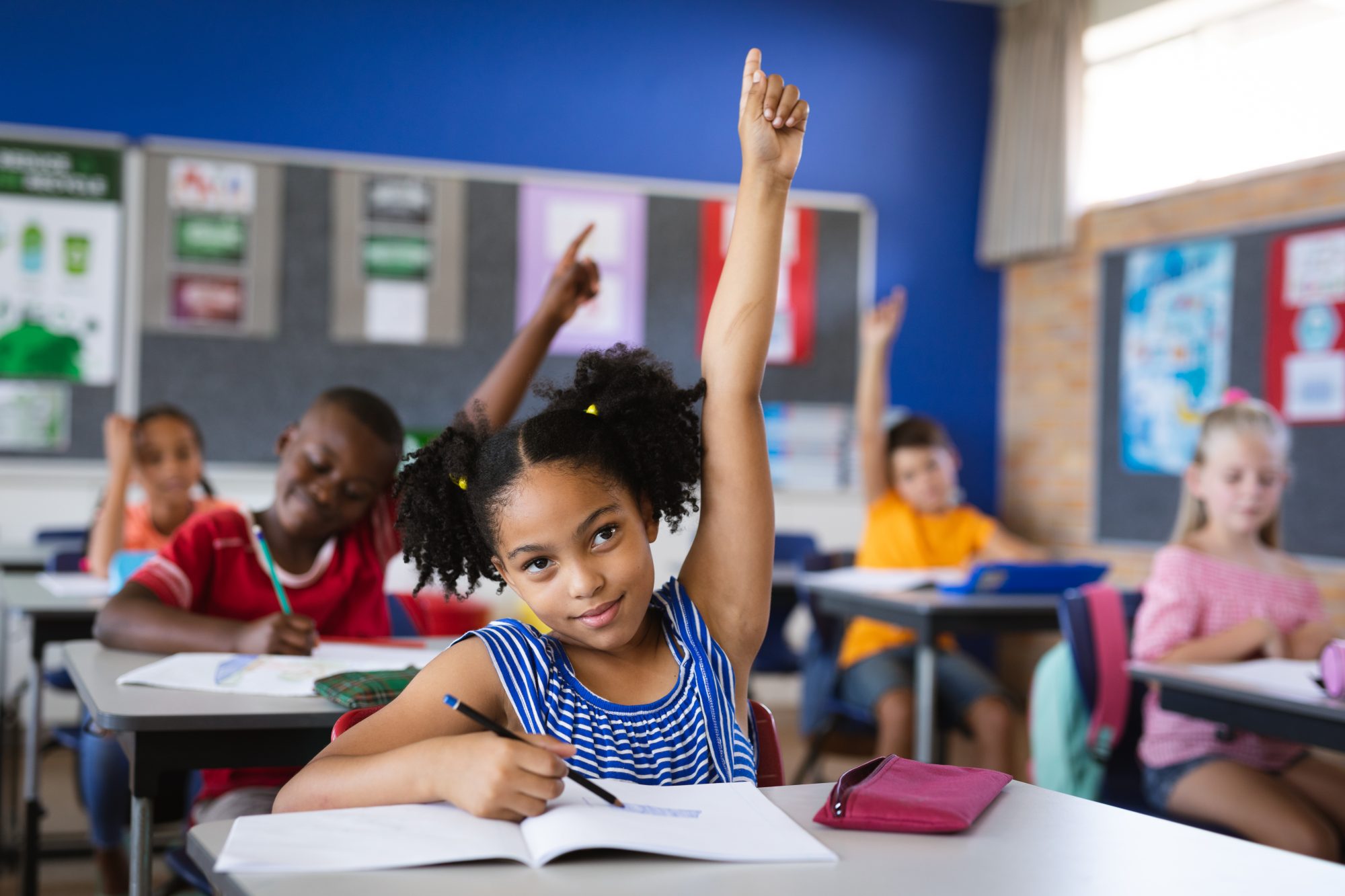 Allegheny County is known for its exceptional education system, with several highly regarded school districts that provide top-notch educational opportunities for students. These districts prioritize academic excellence, offering a comprehensive curriculum and a supportive learning environment. Families living in Allegheny County can take comfort in knowing that their children have access to quality education.
Moreover, Allegheny County is home to a variety of public schools that cater to different interests and learning styles in southwestern Pennsylvania. These schools emphasize innovation, critical thinking and community engagement. Whether it's a specialized program in STEM (science, technology, engineering and mathematics), the arts or sports, students have numerous options to explore and develop their talents.
Life in Allegheny County
Allegheny County, located in the vibrant Pittsburgh region of Pennsylvania, offers a multitude of benefits, opportunities and special events for its residents.
Pittsburgh, PA is a dynamic and cosmopolitan city that offers an array of attractions, including museums, art galleries, theaters and a bustling culinary scene. Residents of Allegheny County have easy access to these cultural and entertainment amenities, making it an ideal place to live for those seeking a vibrant urban lifestyle.
One of the most popular attractions is seeing the Pittsburgh Pirates, a Major League Baseball team with a rich history. Baseball enthusiasts and sports fans can cheer on the Pirates at PNC Park, an iconic stadium located on the North Shore that offers an unforgettable game-day experience. Visit their official website for their home schedule to catch a game!
Economic
Development
Contact: