Building a Self-Driving Future the World Can Trust
A lot of famous figures in Pittsburgh put their trust into future generations.
The city has parks, buildings, and events named after leaders who invested their lives and money in our region. People like Carnegie, Hillman, Schenley, Mellon, Carson, Wilson, Brackenridge, Frick…and even more modern names like Lemieux come to mind.
There are a lot of elements to the word "trust." In the case of these men and women, they not only put trust in the character and strength of Pittsburghers, some even established legal trusts that continue to benefit our region a century and more later.
Like so many of you, I have spent more than half of my life trusting in what the Pittsburgh region has to offer—first as a young woman coming from a tiny town in West Virginia to go to school at the University of Pittsburgh, where I received a master's degree. Then, eight years later, my husband and I found our way "home" to the Pittsburgh region following the birth of our first daughter in 2007. We put trust in the fact that this area would be the place where we could grow professionally while also raising a family.
Pittsburgh has not disappointed in either regard—the richness of cultural opportunities and activities has been incredible. A season of Broadway shows here is available for the price of a single ticket in New York! From the arts to athletics to museums to the zoo, Pittsburgh provides my children the opportunity to grow in mind, body, and spirit.
I find myself immersed in the concept of trust in my job as the Chief Information Officer at Argo AI. Argo is a self-driving technology company headquartered in the Strip District, although you may also see one of our vehicles navigating the streets of downtown or the North Shore.
When Argo was established in late 2016, our co-founders Bryan Salesky and Pete Rander selected Pittsburgh as the company's home for many of the same reasons that the innovators before them trusted the region. Pittsburgh attracts diverse talent from around the world and offers rich history, world-class academic institutions, and highly skilled people in fields like computer science and robotics.
There are hundreds of engineers working to make Argo's self-driving technology a reality and achieve our goal of making movement around cities safer, easier, and more enjoyable for everyone. Ultimately, our success depends on your trust in us.
Safety and trust go hand in hand. Some of you are early adopters of technology who may be excited about a self-driving car for your daily commute, while some others may be skeptical or even opposed to relying on autonomous technology to transport your families. We have resources available to the public on our website detailing how we test our self-driving technology and the measures that we are taking to make sure that our cars are safe.
Safety is the foundation of everything we do. Our safety principles are demonstrated by our highly skilled test specialists, who are critical to our fleet's safe operations on public roads in Pittsburgh and five other U.S. cities. Safety is also a core part of my team's responsibilities at Argo, as we protect every aspect of our company's employees, facilities, IT infrastructure, and the vehicles themselves. I start each day with the reminder that someday my own children will be navigating the streets in and around Argo vehicles. For me, safety and trust are not just professional goals—they are personal as well.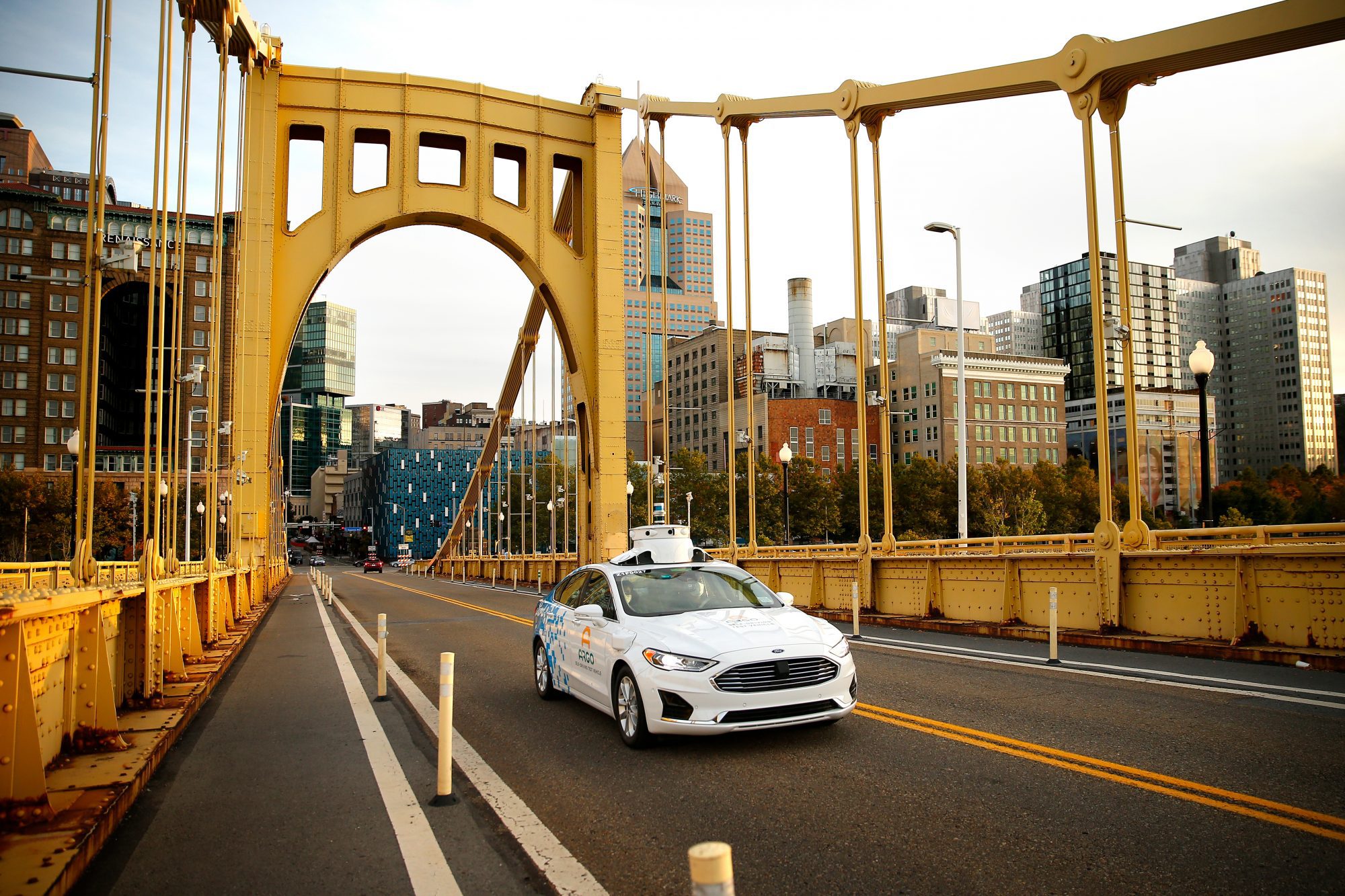 Developing a self-driving vehicle is exciting. Developing a safe self-driving vehicle is a requirement that is at the core of Argo's mission. While the technology is a challenge, the even greater challenge is gaining the trust of the entire community. The Pittsburgh region has a rich history in transportation, from the introduction of railroads to the creation of the first Jeep in nearby Butler, to Mayor Sophie Masloff's first bike map, to self-driving cars navigating our challenging streets. Argo is committed to continuing this legacy and living up to the trust instilled in us by great men and women of Pittsburgh. We are also committed to the future of safe mobility and gaining your trust block-by-block, street-by-street.