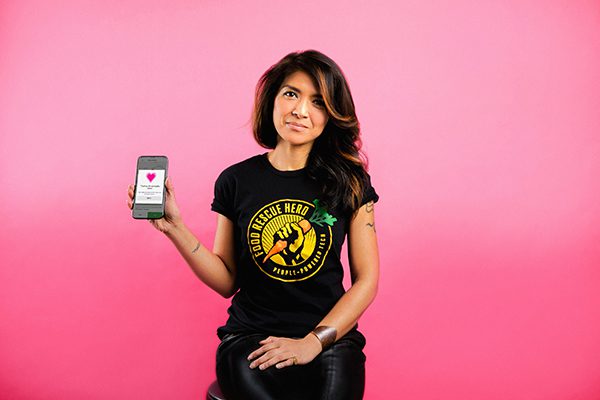 From the Blog
An app that functions like DoorDash or UberEats but with a charitable mission — getting donated food to people in need —is leveraging logistics, technology and the Pittsburgh region's propensity for kindness to disrupt distribution chains and feed people in need.
Food Rescue Hero, piloted by 412 Food Rescue, allows volunteer drivers to simply download an app, enter basic information, undergo a quick background check and then enter the world of doing good. Fast Company named the initiative a winner of its prestigious World Changing Ideas award.
To date, 27,000 people across 16 cities in the U.S. and Canada have used it to redistribute more than 80 million pounds of food, mitigating more than 30 million pounds of CO2 in the process. Co-founder Leah Lizarondo said the region was ripe for innovation, especially because its people were so community minded and generous with their time. Food Rescue Hero's volunteers deliver at a 99% service level, higher than some of its commercial counterparts.
Using Pittsburgh as a model, Food Rescue Hero is ready to go global. Lizarondo reports plans to bring the initiative to 100 cities by 2030, in line with the UN's Sustainable Development Goals.
Learn More