Looking to the Outer Space to Create a New Corporate Citizen Model on Earth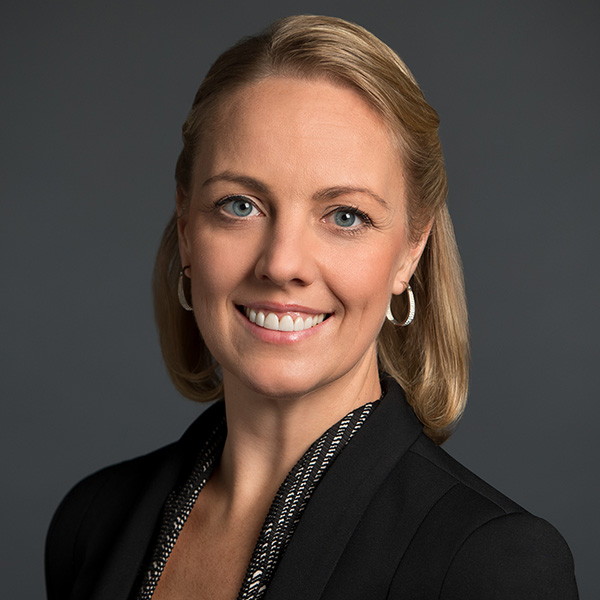 "5…4…3…2…1… Liftoff."
This will be the historic countdown heard around the world as the ULA Vulcan Centaur rocket ignites and propels the Astrobotic Peregrine lander in the direction of the Moon later this year.  Whether or not Astrobotic's first lunar mission is successful, it will be a powerful symbol of America's commitment not only to return to the Moon for the first time since the Apollo era, but to establish a sustainable presence there for the benefit of future generations. It will be the first-ever commercial mission to the Moon, emblematic of a new era of space exploration defined by public-private partnerships. And it will be the first time a singular lunar mission will enable multiple nations – including Nepal, one of the poorest nations on Earth – as well as companies, organizations and even individuals to have a shot at their own Apollo moment.
A Hyperlocal Space Company with Galactic Aspirations
At the heart of this historic mission is Astrobotic, a homegrown Pittsburgh entrepreneurial success story that is changing the narrative about what it means to be a hyperlocal space company with galactic aspirations.
With its origin story beginning at Carnegie Mellon University, Astrobotic has grown into a 165-person (and rapidly expanding) space robotics company focused on building landers and rovers that transport and deliver customer payloads to and across the lunar surface, innovative automated systems that provide critical power and communications to customers for sustained on-surface operations and building block technologies that support space navigation and operations more broadly.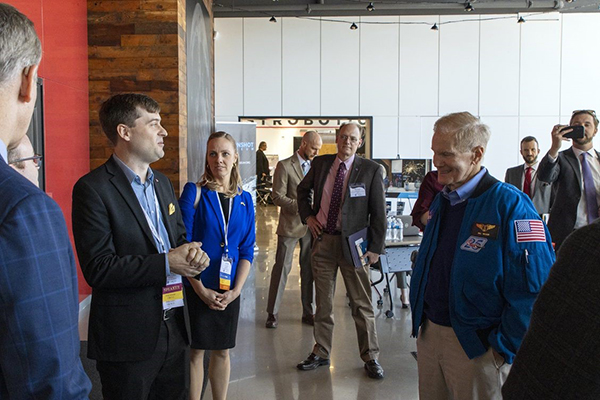 "Making Space Accessible to the World"
Of course, this could describe any number of recognized and emerging space companies within the quickly growing $450 billion global space industry. What distinguishes Astrobotic is the way it sees itself: a Pittsburgh company rooted and inseparable from the community where it is physically located. Indeed, the lasting legacy of Astrobotic may not be the Peregrine mission, or even its historically significant Griffin mission, which will deliver NASA's VIPER rover to the South Pole of the Moon to drill for water ice in 2023. Rather, it may be the fact that Astrobotic is using outer space and the Moon to create a new model for what it means to be a corporate citizen here on Earth.
John Thornton, Astrobotic's CEO and his team take the company mantra, "Making space accessible to the world," seriously. Recognizing that "access to space" starts with winning hearts and minds on Earth, Astrobotic selected Manchester, a majority minority neighborhood in Pittsburgh's North Shore, to build its headquarters.
Astrobotic then launched the Moonshot Museum, a stand-alone nonprofit organization that is building a space career-oriented "living lab" experience at Astrobotic's headquarters, offering the public a rare view into the Astrobotic cleanroom where their landers and rovers are built and integrated. The Moonshot Museum, on schedule to open in October 2022, will offer experiential space mission-based programs designed to inspire and encourage students of all ages to turn their space passion or curiosity into a tangible space career across diverse fields including engineering, law and policy, medicine, business or the arts.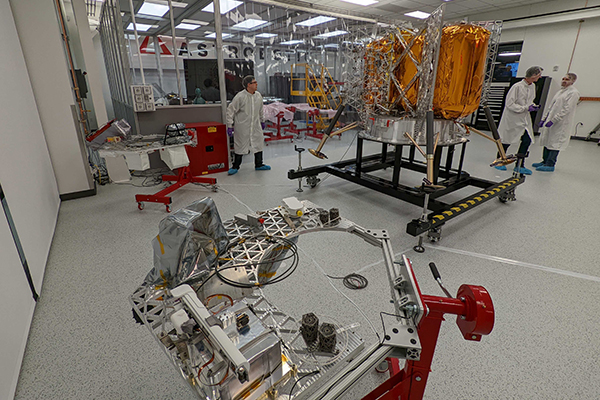 Keystone Space Collaborative:  Convening, Growing, Amplifying Space Industry Businesses in a Tri-State Region
But building a space career-ready talent pipeline in Pittsburgh is meaningless without creating a regional ecosystem of space-relevant employers like Astrobotic.  To that end, Astrobotic has been instrumental in building and supporting yet another standalone organization, the Keystone Space Collaborative.  This is a nonprofit with a mission to convene, grow and amplify space industry businesses and talent across the Keystone region that includes three states:  Pennsylvania, Ohio and West Virginia.  Hot on the heels of its successful inaugural conference, the Keystone Space Collaborative is proving that a rich and vibrant regional space ecosystem not only exists, but it poised to emerge as the industrial engine of the global space industry. This Keystone region offers critical assets – deep R&D and applied science bench strength across its network of top tier research universities, community colleges and vocational schools; a rich manufacturing history and an understanding of what it takes to industrialize technology; coalesced resources to support new company creation across the region; and a unique combination of the attributes essential to the space industry.  Among these are advanced technologies like robotics, computer science and AI, advanced manufacturing and precision machining, material science, and zero gravity life science and biomanufacturing research.
This opportunity was on full display at the Keystone Space Collaborative's Inaugural Conference, which drew a star-studded (pun intended) cast of speakers, including keynote presentations from NASA Administrator Bill Nelson and Associate Administrators Thomas Zurbuchen and Jim Reuter, Pennsylvania Governor Tom Wolf, West Virginia Senator Shelley Capito, Pennsylvania Congressman Matthew Cartwright, Astrobotic's John Thornton, Voyager Space CEO Dylan Taylor, and many others from industry, academia and government. At the centerpiece of the conference were tours of Astrobotic and a rare chance for the conference participants to witness the unveiling of Astrobotic's flight-ready Peregrine lander.
The future for Astrobotic and the Keystone region shines bright amidst the blackness of space, and it will take a community of corporate citizens like Astrobotic, with the vision to create and the passion and will to execute, to anchor Pittsburgh, the tri-state region and the nation as a catalyst of the new space economy.
As we watch with anticipation as Astrobotic's Peregrine lander descends on the Moon later this year, we trust that the words heard from Astrobotic's Mission Control are: "Move over Houston…the Keystone region has landed."