The Fourth Revolution
Recently my middle schooler asked for help with a social studies assignment on the Industrial Revolution, exploring some of the early innovators of that era (think steam engine and manufacture of interchangeable parts) and the resulting impacts on commerce, trade and community. Together we researched how the textile mills of the Northeast, harnessing the power of rivers, reshaped where and how people lived, worked and consumed goods.
The parallels to today, while less obvious to the eye, are already well-defined. The Fourth Industrial Revolution, with its advancements in Artificial Intelligence, mobile communications and Internet of Things connectivity, is dramatically reshaping the technologies we use to travel, be entertained and make decisions at home and at work. These advancements are showing no signs of slowing down. The speed of technological breakthroughs, in the words of the World Economic Forum's Klaus Schwab, "has no historical precedent … disrupting almost every industry in every country."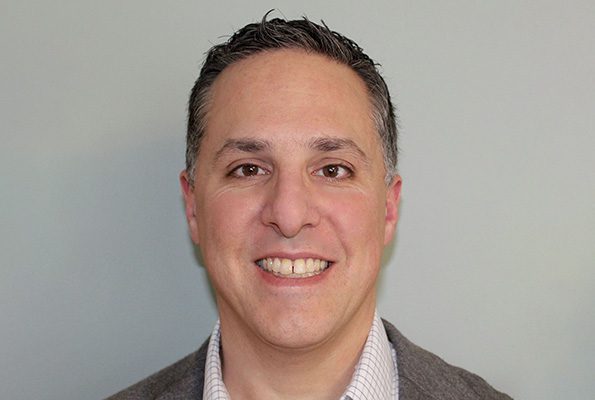 While in the1800s we used water as the fuel to produce the textiles, our modern-day economic engines are powered by data. By fusing together AI, computer vision, IoT and cloud computing, this data is transformed into intelligence, ready to be consumed by businesses and consumers alike.
When we launched Azena to the world in 2018, we introduced a new way to produce this intelligence by using computer vision technology together with AI, through the lens of the security camera. This new approach is still today a novel and disruptive model to the traditional way cameras are manufactured, sold and used in the security and surveillance industry. With the backing of Bosch, both financially and with co-location and collaboration opportunities here in Pittsburgh, our IoT platform for smart cameras now has the potential to restructure an entire industry.
Traditional security cameras are data collectors that sit at the edge of a network and feed their video streams back to a central recording repository, where the information is traditionally analyzed by video analytics housed on a central server. The Azena approach turns this architecture on its head, pushing the intelligence of the analytics into the camera on the edge, and empowering the camera to view, analyze and decide which video information is important enough to send to that central location for human review and response. Using the apps, the cameras can also use video analytics to measure certain aspects of operational efficiency – such as the number of people in line at a retail checkout or collect specific data points over time, such as how many retail customers enter through specific store entrances each day.
To aid in this transition, the Azena ecosystem consists of an open camera operating system, based on the popular Android Open Source Project, that any smart camera manufacturer can adopt for its products, an IoT platform to house the apps and an application store to facilitate the sale of the apps contributed by third party developers. The Azena open operating system enables users to download a number of specialized video analytic applications, infused with AI, that can run directly on the camera, much like apps on your smartphone.
Our Innovation Accelerator in downtown Pittsburgh's Strip District, serves as our North American technological hub, designed to provide application developers and system integrators access to the local, cutting-edge AI R&D resources to help them innovate on the Azena platform. This proximity to one of the nation's richest AI ecosystems here in Pittsburgh also provides Azena with access to top talent for our growing staff at our offices on Robotics Row.
The Azena platform, with a combination of app store, IoT platform and open OS demonstrated its impact beyond security applications into the domain of IoT earlier this year. Azena was recognized as a CES® 2021 Innovation Awards Honoree, a coveted recognition given in advance of the annual Consumer Electronics Show, showcasing the brightest and most innovative technologies on the market. In addition, we have now more than 350 users signed onto our platform who have purchased app licenses and are using cameras, from the 19 different models produced by our camera manufacturer partners, to enable retailers to sell merchandise, cities to manage traffic, stadiums to monitor fan capacity levels and manufacturers to ensure compliance with safety gear on their manufacturing floor.
These are only some of the use cases in practice today. In fact, there are a few in use by our local professional hockey team. We are working on a pilot project with the Pittsburgh Penguins, who will be using the Azena technology during game-day operations to improve the fan experience – using analytics to optimize parking operations and detecting crowds or long lines outside PPG Paints Arena as fans queue for security checks. The Penguins will also be testing retail heat-mapping applications to ensure that the layout of their fan shops – both at PPG and in downtown Pittsburgh – are optimized on a merchandising level.
The future of these applications is limited only by the imagination of developers, who can design an application around an identified use case for the technology, even ones as unusual as detecting swarms of seabirds preparing to attack pools of farmed salmon off the coast of Norway or monitoring the burn integrity of a pilot flame in oil and gas drilling operations.
While my child's eighth grade class may not understand any of this yet, one day they will learn that they did, in fact, live through an industrial revolution, and they will forever be shaped by it in ways they might only learn by studying in school.