Startup Ecosystem to Build on Strengths, Forge Effective Connections
Being a founder comes with only one guarantee: at times the obstacles will be so absurdly difficult they'll seem almost comical. I know these challenges well. I've lived through them twice.
My entrepreneurial journey started in 2006 in a small, three-story building on Fort Pitt Blvd. in downtown Pittsburgh. I was heading up marketing for a German-based tech company called Spreadshirt. I'd been there about six months when Joshua Dziabiak walked in the door. Little did I know that I'd be spending the next five years building my first tech startup with him.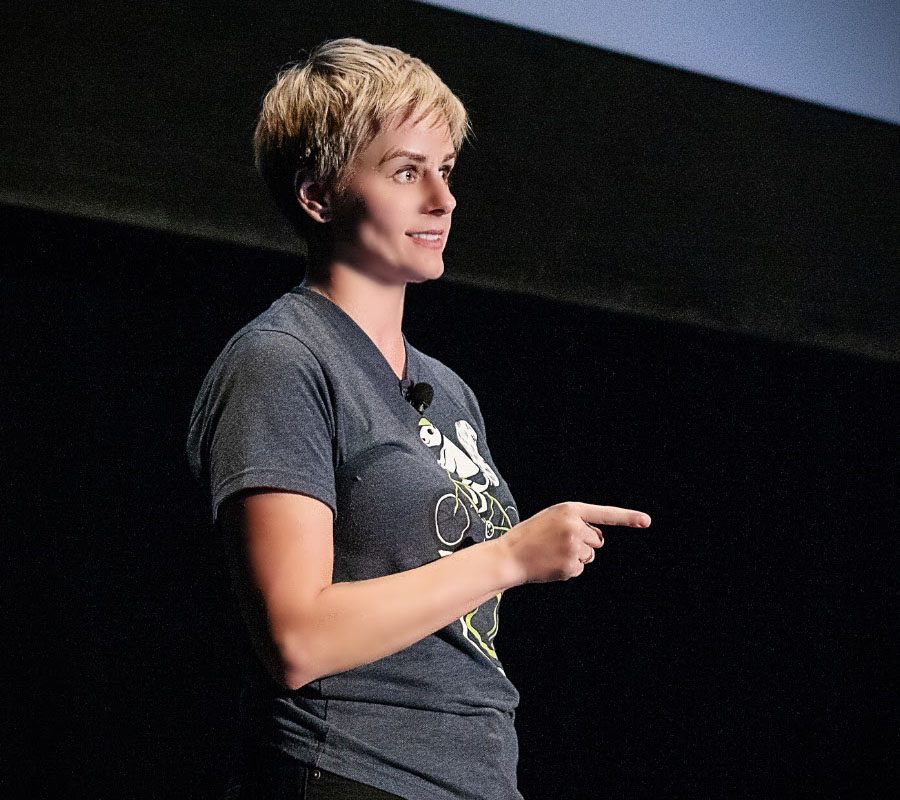 Together, Joshua and I launched ShowClix in March of 2007 with support and funding from Innovation Works. Over the course of my eight years running the company, we raised millions of dollars in funding, hired dozens and dozens of people to fill our office on Smithfield Street, built amazing partnerships with event organizers around the world and eventually reached every founder's goal – acquisition.
That was the first startup. In 2017, I launched my second tech startup, LaneSpotter, a mobile app focused on helping city cyclists find the safest routes from point A to point B. Think Waze for bikes. I took on this challenge as a solo founder. I went through two accelerators, including the world-renowned Techstars Mobility program. Even with all of that support – and a passion for the mission that was unwavering – I had to shut down the company in January of 2019 — with 60,000 active users. I didn't raise enough money, I hadn't found a path to revenue fast enough, and I had to deal with a damaging human resource issue. It was a devastating experience that I don't wish on any founder.
I've survived everything a startup can throw at you. After spending time reflecting, I realized that others could be served by my experiences – the good ones and the bad ones. That was when I decided to commit myself to supporting other founders. I spent two years doing contract and consulting – working with five to six tech companies at a time. While I found the work extremely fulfilling, I knew that there had to be a way to have an impact on more founders and their companies. I wanted to be able to help more people start and scale their startups, especially in my hometown of Pittsburgh.
Over the course of my career in tech, I've heard people say, "Great ideas get funded." Or "Great founders get funded." I can tell you, firsthand, that this isn't exactly true. While yes, great ideas do get funded, there are a lot of amazing founders from diverse backgrounds competing for funding.
Great founders need to be connected to great networks. That's what gets funded. Founders with mentors, advisors, champions and advocates get funded. Founders who are plugged into an ecosystem filled with people who have connections, are willing to make introductions and act as first customers are more successful. This is the biggest value that can be brought to the table.
While our startup ecosystem was recently ranked 23rd in Startup Genome's global emerging startup ecosystem report, we, as a region, can't become complacent. Now is the time to double down and do the extra work necessary to help us climb that list.
A great startup community needs to act as a bridge between those who have a lot to offer in terms of real, vetted experience and those who are new and aspirational. A great startup community needs leaders — and many of them. Building community doesn't happen by itself. It takes a lot of effort to map out who's who. It also takes a lot of effort, and different perspectives, to make sure that the community is inclusive.