Embracing Change, Advancing Downtown
The Pittsburgh Downtown Partnership is a non-profit community development organization that implements innovative programs and initiatives to enhance the Downtown neighborhood.  For over two decades the organization has worked with businesses, civic leaders, foundations and residents to support the growth and development of Downtown Pittsburgh. While we are incredibly fortunate to have a beautiful city that offers premium cultural and sporting destinations, and is home to hundreds of businesses and thousands of residents, the Downtown experience is fundamentally changing.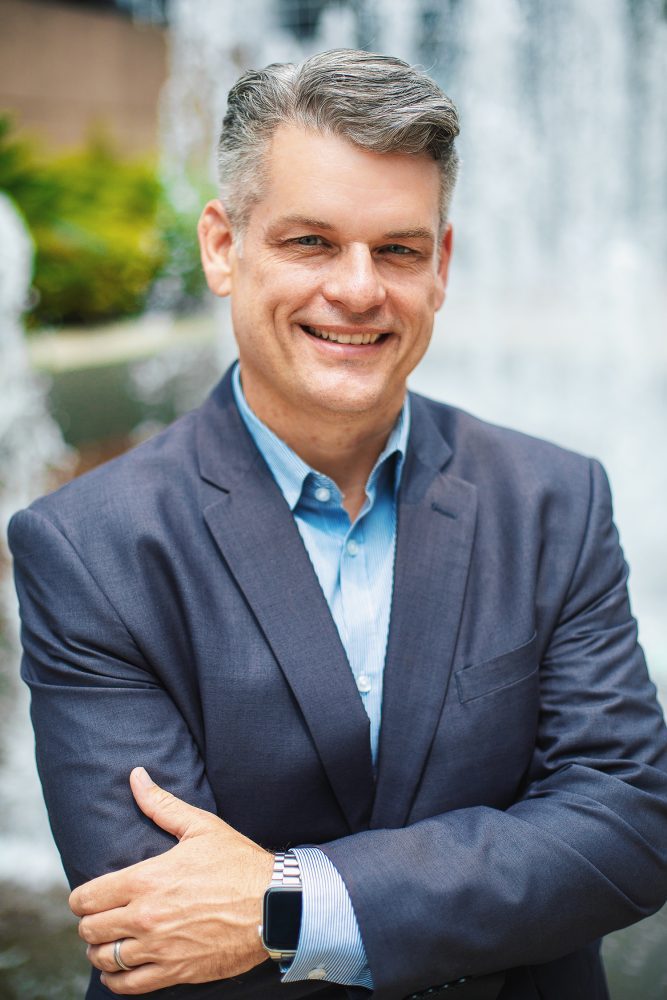 The pandemic reshaped our thinking about our work habits, shifted our priorities, and created a watershed moment for businesses traversing some of the most challenging times in modern history. We all experienced an unfathomable crisis and the challenges that it wrought, but conversely, were also inspired by the creativity, resiliency and commitment to create paths to success which may never before existed. There's a groundswell of optimism and a palpable sense that we're realigning for a robust recovery.

How do we know this? Across Greater Downtown, 42 projects, representing 1,516 residential units, 219 hotel rooms, 1.8 million square feet of office space, and 267,000 square feet of retail and restaurant space are under way. This represents $1.7 billion in new commercial projects, with an additional $2.5 billion in announced investment activity.
New hotels, and over 29 new restaurants and retailers, have also opened Downtown since the pandemic began, with the imminent opening of an urban format Target amplifying the renewed commitment to bringing Downtown back stronger than ever. But things can't just go back to business as usual. While all this momentum is certainly important to a strong rebound, what are we learning, and how are we addressing the daily wants and needs of a community that has grown comfortable working from home?  How do we continue to make Downtown a place that you want to go, and be a part of?   

It may start with how businesses can adapt to new hybrid working models and provide safe environments, things that continue to remain high priorities for returning workers for the foreseeable future. Employers will need to provide options for employees to work in new ways, while realizing that group collaboration and in-person interaction remain vital to business effectiveness. As social creatures, these interactions are a vital part of maintaining our physical and mental health, with the need to connect and feel uplifted never more apparent than when we see people gather together for events, in the office, in parks and public spaces, restaurants and bars. 

Advancing the Downtown experience is also going to require a concerted effort from business and community leaders and a financial commitment to see real change. We must collectively focus on a vision that not only grows our office market, but also ensures that our residential, arts, and entertainment segments are not left behind. Seizing upon this reset moment is an opportunity to implement something truly transformational.
Our board and stakeholders have worked with us collaboratively to develop values that
align with this new way of thinking and direct our ongoing work and advocacy. They are
People-focused: advance equity and affordability, prioritize transit, sustainable and green infrastructure, providing access to lifestyle amenities;
Economic vitality: increase occupancy rates, encourage commerce and visitors, support artists and art in our community; and
Vibrant culture: dynamic and safe streets, active public spaces, sidewalks, ground floor retail, and streetscapes.
Becoming a welcoming and vibrant Downtown cannot be achieved without clear intentions. With a focus on more accessible streets, infrastructure and beautification efforts, while also creating an unrelenting energy through engaging events, public art, and places that encourage community building, we can attract and retain the talent we need, and grow our economy. All of this work must also be framed with an intentional focus on creating a city that is more equitable, inclusive, and welcoming to all people. We must redouble our efforts in recognizing the marginalization of our black and brown neighbors and identify ways to fortify our relationships, create opportunities, provide housing, and commit long-term to understanding the value and voice that diversity brings to our city.

If we can embrace the change and learn from our experiences, we can seize this moment to achieve a brighter future for us all, one that will have resounding impact for decades.